Charlie Rose to undergo heart surgery, take break from 'CBS This Morning'
February 8, 2017 - 5:09 am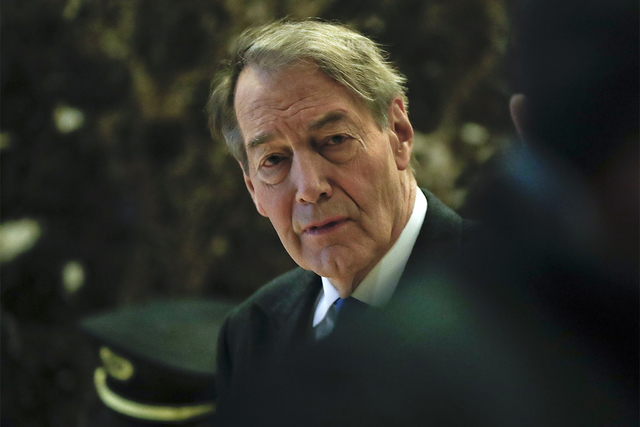 LOS ANGELES — "CBS This Morning" anchor Charlie Rose will undergo heart surgery on Thursday, forcing him to take a break from the show for at least a few weeks to recuperate.
Rose, 75, said in a note to CBS News staffers that the surgery was a voluntary decision to replace an artificial aorta valve that he first had installed 15 years ago. Rose said he expected to be back at work in March.
"I can't wait to be back completely rested with my heart recharged, my passion for the work ahead purposeful and my joy at life's pleasures high," Rose wrote.
CBS News said Rose's place at the "CBS This Morning" anchor desk with Norah O'Donnell and Gayle King will be filled by a rotating group of CBS News staffers, including Josh Elliott and Anthony Mason, who are regular substitute anchors for the show.
Rose has been a pillar of the anchor team that has turned "CBS This Morning" into a growth story for the network since 2012 after years of CBS lagging NBC and ABC in the morning news race. "CBS This Morning" is highly regarded for its focus on hard news and analysis compared to the higher volume of celebrity and lifestyle fare served up on "Today" and "Good Morning America."
Rose is also a contributor to CBS' "60 Minutes." Outside of CBS, he has hosted the nightly interview program "Charlie Rose" for PBS since 1991; the show also airs on Bloomberg Television. Rose is known for his skill as a interviewer and ability to zero in on the heart of any story. He earned a Peabody Award in 2013 for his headline-making sit-down with Syrian President Bashar al-Assad.
On Wednesday, "CBS This Morning" anchors revealed the news of Rose's heart surgery to viewers. O'Donnell said Rose told her he was "optimistic and excited about this tune-up."