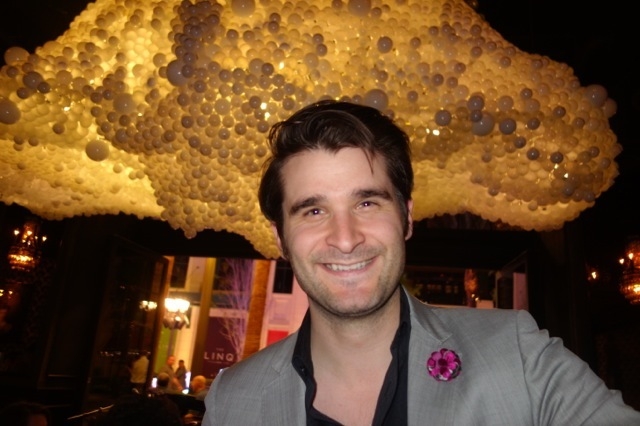 President Bill Clinton might get his High Roller wish.
About five years ago, Clinton was in a room with Caesars Entertainment executives when the High Roller, the world's tallest observatory wheel, was being pitched as the centerpiece of The Linq project.
Jon Gray, vice president and general manager of the $350 million entertainment, dining and shopping district, said Clinton remarked, "If you ever build that, I'd love to get the first ride."
Gray confirmed that Caesars Entertainment has "got it out there to his people" that Clinton is on the A-list.
It was reported earlier this month by a local blogger that "plans are in progress" for Britney Spears and her two sons to be first passengers on the 550-foot-high wheel.
The blogger added his exclusive "might be one of the juiciest of all time."
Gray's response: "That's not going to happen."
What is going to happen, said Gray, is that a celebrity event is planned to replace the traditional grand opening.
Gray said ticketed rides will start this week, and the date of the celebrity event will be announced soon.
The buzz among employees associated with the project is that the ticketed rides could begin as soon as Monday.
Caesars employees and media have been getting the first rides in the run-up to the High Roller's official opening.
Starting Thursday, The Linq will be swarming with celebrity tie-ins to the 49th Academy of Country Music Awards.
Country star Hunter Hayes is among the featured stars at a free concert Thursday.
Rascal Flatts and Keith Urban headline Party for a Cause on Friday and Saturday on the concourse leading to the High Roller.
A total of 30,000 people are expected at the events.
The televised awards show is next Sunday night at the MGM Grand Garden.
ELTON'S BIRTHDAY BASH
A stunning A-list crowd serenaded Elton John at his belated birthday party at Fizz Las Vegas inside Caesars Palace on Friday.
John turned 67 on Tuesday.
Attendees included Sharon and Kelly Osbourne, composer Quincy Jones, The Killers frontman Brandon Flowers, "Today" show host Matt Lauer, actor Nicolas Cage, comedian David Spade, The Band Perry, members of the Scissor Sisters, show producer Jeff Beacher, Swedish singer and actress Britt Ekland, Peter Asher of the musical duo Peter and Gordon and German soccer star Thomas Hitlzsperger, who earlier this year became the most high-profile soccer player to announce he is gay.
Fizz is under the creative direction of John's husband, David Furnish.
THE SCENE AND HEARD
Add Billy Gardell, who co-stars in CBS' "Mike and Molly," to the class-act list. In an interview with the KKLZ-AM morning team of Mike O'Brian, Jim Tofte and Carla Rea, Gardell invited the entire cast and crew to Las Vegas this weekend for a mini-wrap party and footed the bill. Gardell, who performed his stand-up act at The Orleans this weekend, threw a pre-show party for the 120 invitees and bought their tickets. …
Myron Martin, CEO of The Smith Center for the Performing Arts, is in New York scouting Tony Award winner and "Glee" star Idina Menzel in Saturday's Broadway opening night of the musical "If/Then." No word if John Travolta, who epically flubbed her name during the Oscars, is attending.
SIGHTINGS
Cage and his wife, Alice, checking out Blvd. Cocktail Company at The Linq on Friday. … Legendary rocker Ric Ocasek of The Cars, dining with a group at Restaurant Guy Savoy (Caesars Palace) on Thursday. … Gov. Brian Sandoval, with former Florida Gov. Jeb Bush at Vintner Grill on Thursday. … "Access Hollywood" host Billy Bush, nephew of President George H.W. Bush, with friends at Tao Asian Bistro (The Venetian) on Thursday before going upstairs to the club.
THE PUNCH LINE
"Joan Rivers is on the show tonight. This is her first appearance on the show in 25 years. Or roughly 43 faces." — Jimmy Fallon
Norm Clarke's column appears Sunday, Monday, Wednesday and Friday. He can be reached at 702-383-0244 or email him at norm@reviewjournal.com. Find more online at www.normclarke.com. Follow Norm on Twitter @Norm_Clarke.