'CSI' creator embraces 'the happy accident' in work and life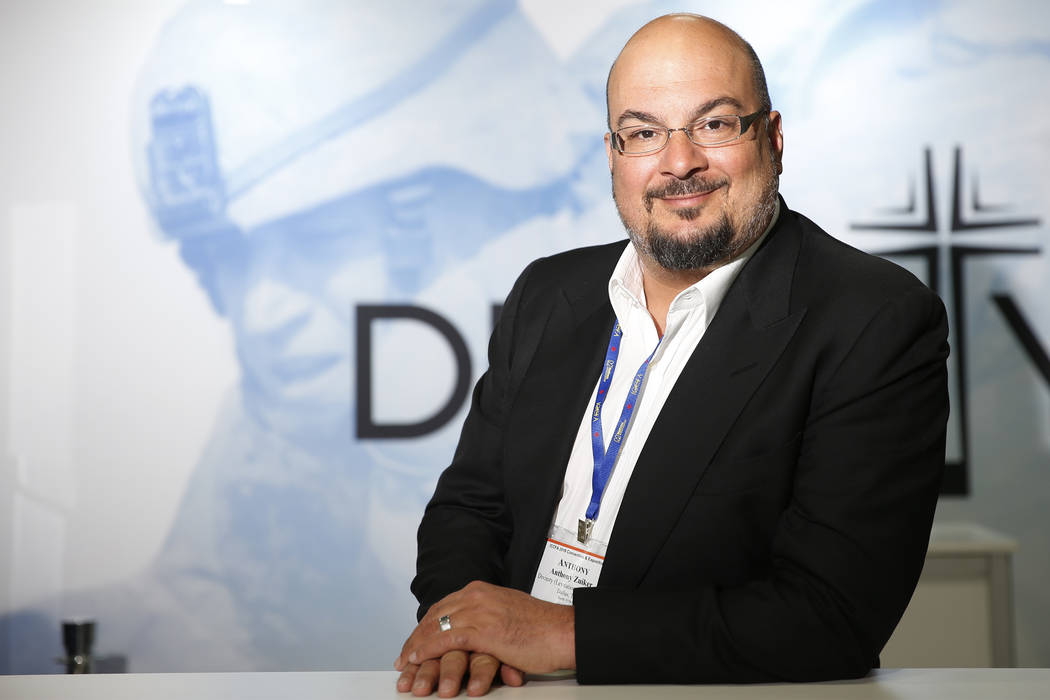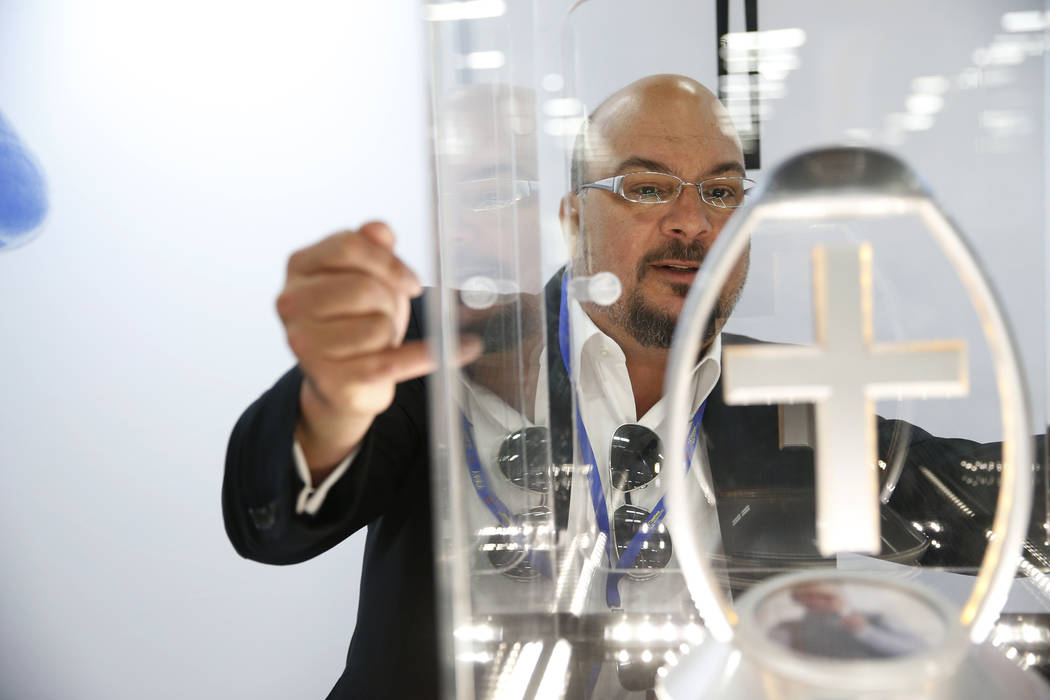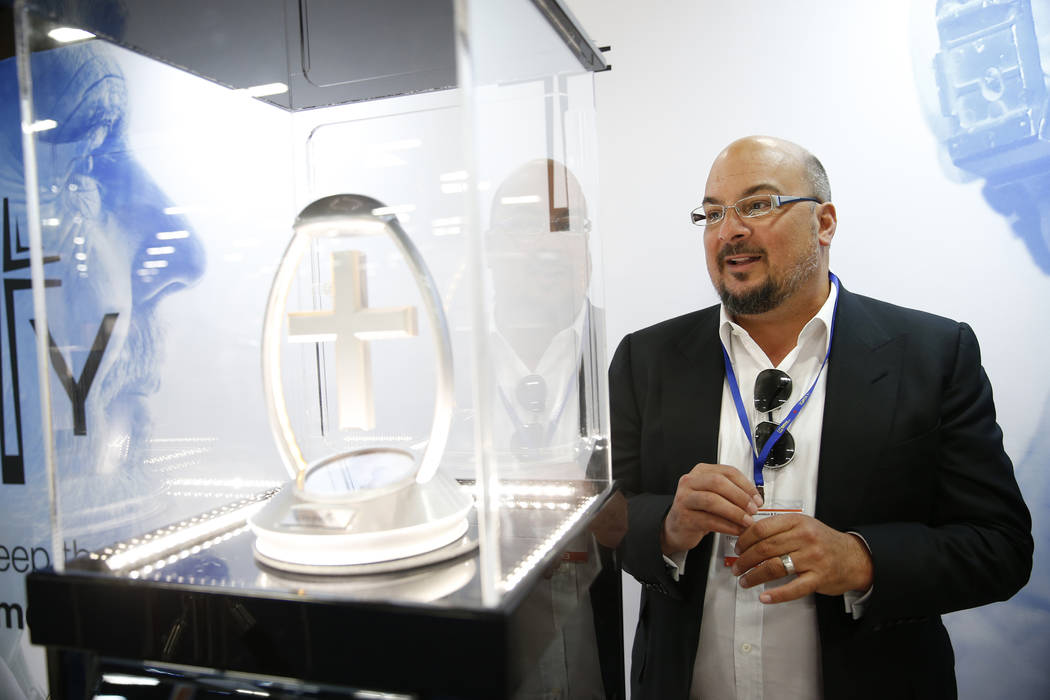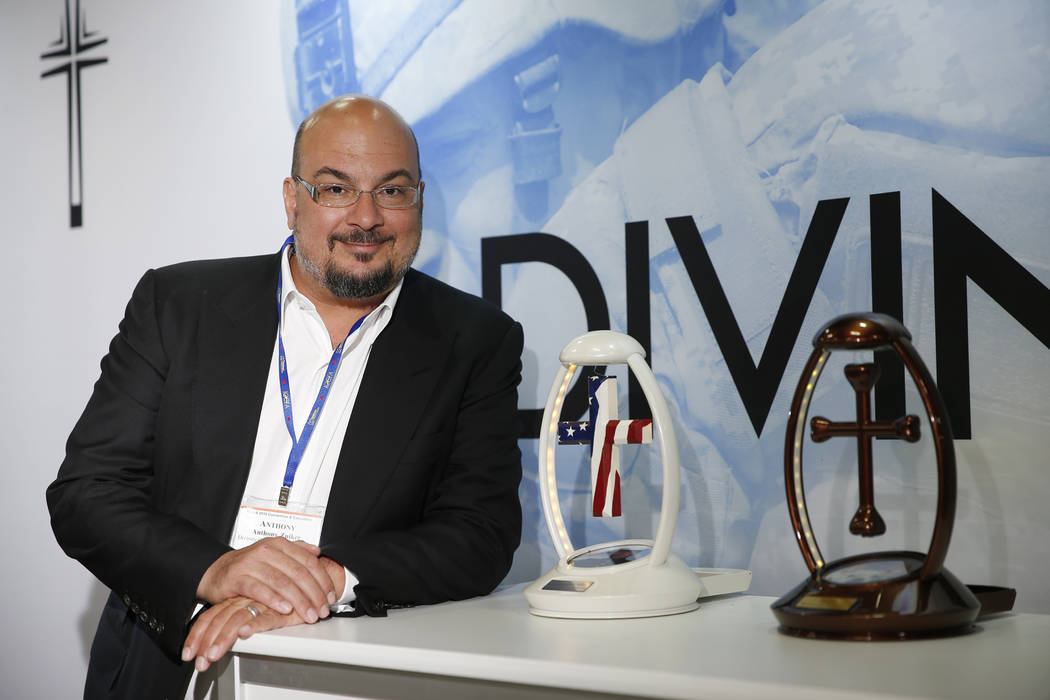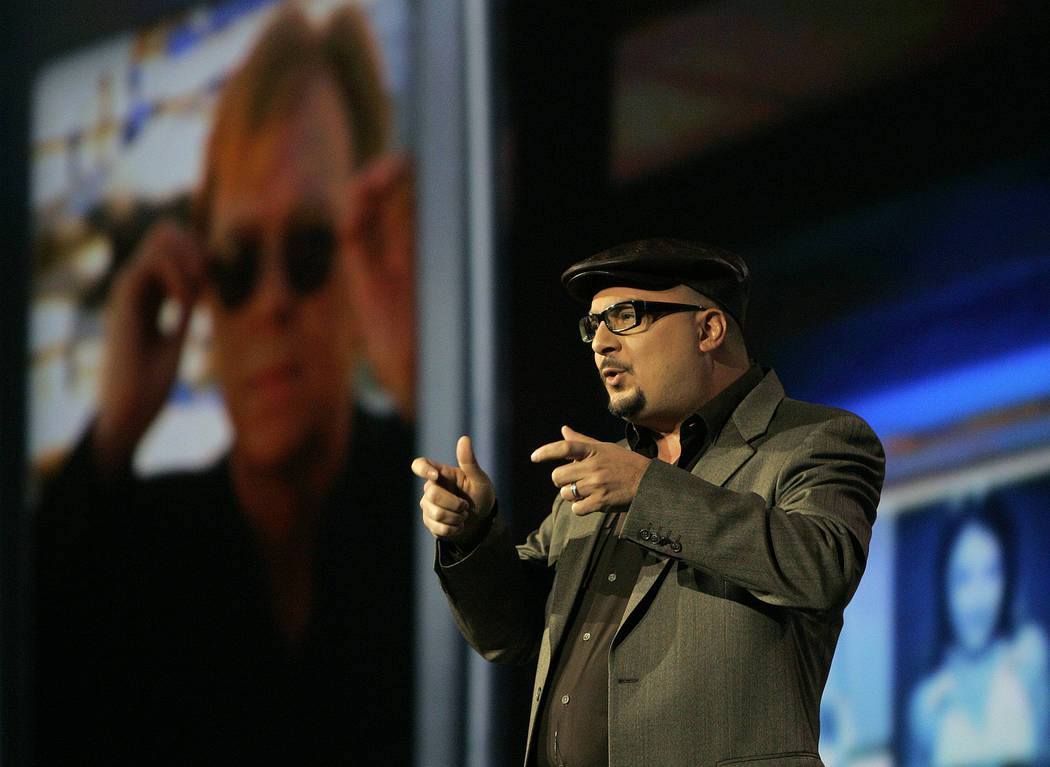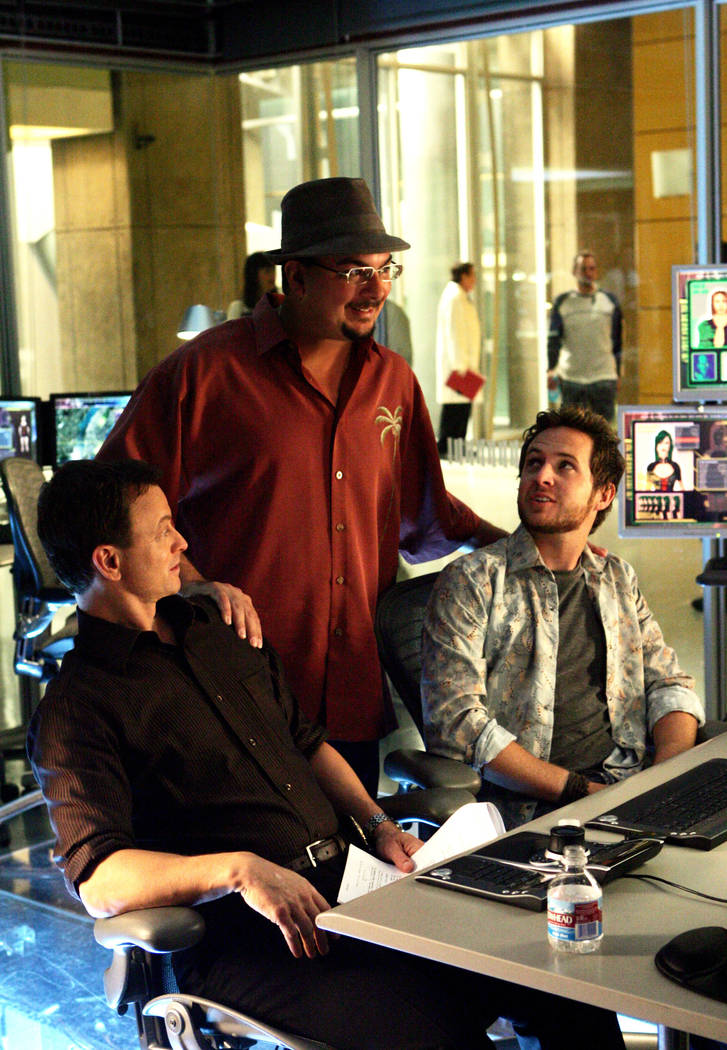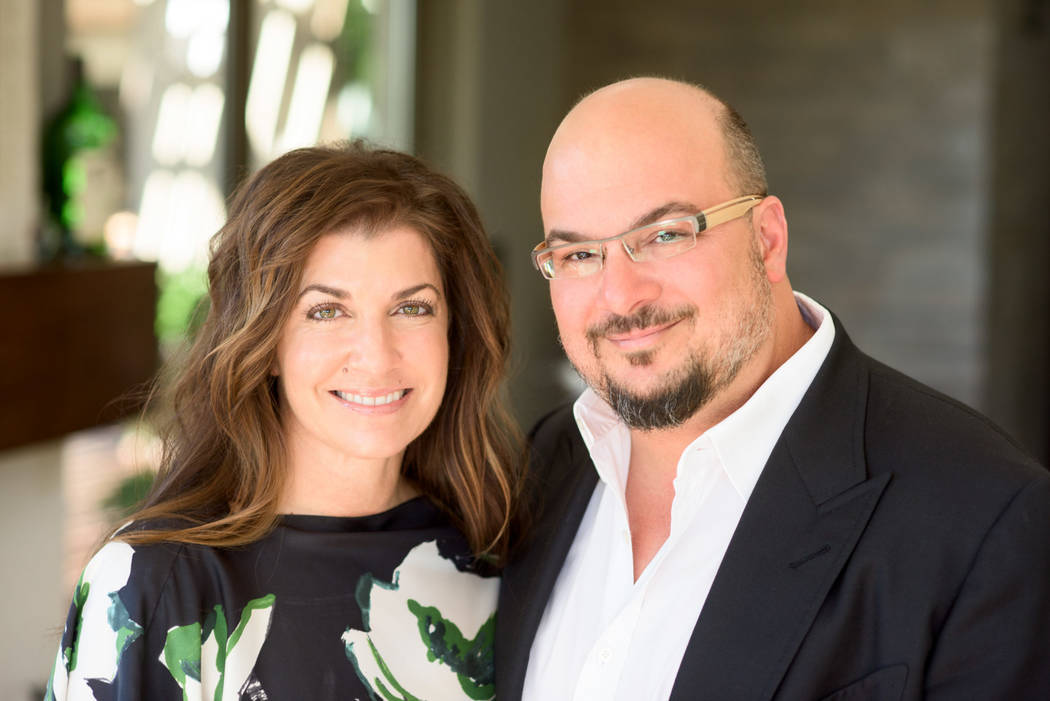 Anthony Zuiker says Las Vegas isn't the same place he left almost two decades ago, when the TV show he'd created — "CSI: Crime Scene Investigation" — debuted on CBS, spawning one of the most successful franchises in television history.
But that's OK. He's not in the same place, either.
Happy to have survived what he calls the " 'CSI' tsunami," Zuiker — who turns 50 in August — is in "a place of peace," he says. "It took awhile."
One key to Zuiker's contentment: finally making peace with his father's death. Along with all of the painful memories of a life he longed to share with his father but never did.
Zuiker's parents separated when he was 5; his mother raised him, along with his stepfather, both of whom still live in Las Vegas.
Zuiker remembers when he was a ninth-grader, practicing a school speech about "Dungeons & Dragons" and eagerly anticipating a get-together with his father. His dad never showed up, Zuiker recalls, describing the moment as "super heartbreaking."
There would be more heartbreaks to come.
'Why, is he dead?'
In 2006, the real-life counterpart to "CSI" investigator Gil Grissom called Zuiker in Hollywood to ask, " 'Do you know an Edward Zuiker?' " Anthony Zuiker's response: " 'Why, is he dead?' "
Indeed he was. Zuiker's estranged father had put a sawed-off shotgun barrel into his mouth and fired — the same night his son won two People's Choice Awards for "CSI" and "CSI: Miami."
So the son came to Las Vegas and put on "my gloves and booties like a real CSI" to investigate the scene of his father's demise.
"The body was gone, but I was looking for something," Zuiker recalls. "I tore through everything." But there were no mementos indicating his father knew of his "CSI" success.
Zuiker did find a disc marked, in felt-tip pen, "Father and Son." But it wasn't a DVD; it was a CD recording of the Cat Stevens song featuring the lyrics "How can I try to explain, when I do he turns away again — it's always been the same, same old story."
The 'Divinity' cross
For five years, Zuiker kept his father's ashes in an urn at the Universal Hilton, where he was living at the time. "I would say goodbye, and I would say hello," he says.
That is, until someone called him to ask for a CBS contact to propose a model of "Star Trek's" Starship Enterprise — one that could "float" with the help of magnets.
Zuiker wasn't interested in the pitch. But "I hang up the phone, I take seven steps," Zuiker recalls, "and I thought, 'What about a cross? Can you levitate a cross?' "
Thus was born one of Zuiker's latest pursuits: the Levitational Co., which he founded to sell Divinity, billed as the "World's First Keepsake Urn," with space for a photograph and a keepsake drawer to store ashes — along with a cross "invented to levitate inside the base to give the perception that it is being held by God," according to Divinity promotional materials. (The cross is suspended by gravitational pull, using magnets.)
Those promotional materials also refer to Zuiker's estrangement from his father, noting how "I cried every Christmas Eve when he'd never call. I spent my whole life trying to get him to love me. … Years later, I decided to invent the 'Divinity' cross to ease my own pain."
'Father and Son'
Zuiker visited Las Vegas to promote Divinity at the International Cemetery, Cremation and Funeral Association's 2018 convention at Mandalay Bay.
By that time, he thought he had said farewell to his father's ashes, because a post-production supervisor on "CSI: NY" had taken the urn, volunteering to bury it at sea during an offseason sailing trip to the South Pacific.
At least until the moment, during the funeral convention, when a levitating crystal cross in the Divinity booth stopped floating and dropped.
A few hours later, Zuiker received a cryptic phone message with the barely audible words "CSI: New York" and "South Pacific." He almost erased the message but instead texted the phone number, asking the person to text the message.
The next day, as the funeral convention was wrapping up, Zuiker sat in his car — awaiting a call to pick up Levitational Co. crosses, banners, brochures and other materials. When he started up his car, a song he hadn't listened to for a decade played on his iTunes: "Father and Son."
As for the person who sent the cryptic message, it turned out to be the post-production supervisor who, after eight years, finally sailed the South Pacific to the Equator. He relayed the following to Zuiker: "Hi. Geoff Hemwall here. Finally (crossed) equator. Edward Allen Zuiker ceremony was 4/18/18. May he rest in peace. He traveled un mundo for 8 yrs. Be well."
The time stamp on the message, Zuiker says, was 5:06 p.m. — the same time the Divinity cross stopped levitating at the convention booth in Las Vegas.
'The happy accident'
"When I speak around the world, I tell people, 'Embrace the happy accident,' " he says. "It can lead to great stuff."
For example, there's the script Zuiker wrote, as a fledgling screenwriter, about the Harlem Globetrotters, which ended up on the desk of producer Jerry Bruckheimer, leading to the debut of "CSI," a $12 million, four-series behemoth seen in almost every country in the world.
Zuiker cites, as a more personal example of the "happy accident," his marriage to his second wife, Michelle, who for 18 years taught at Vandenburg Elementary School in Henderson.
She lived three miles from Zuiker's former Southern Nevada residence, he muses — but they met on Facebook. (They celebrated their fifth anniversary in March.)
"The Lord likes to be secretive," he says with a smile.
Zuiker and his wife are collaborating on Zuiker Press, which debuts in November with two graphic novel-style books aimed at helping young people with problems ranging from cyberbullying to divorce. (Zuiker's own memoir, "Mr. CSI: How a Vegas Dreamer Made a Killing in Hollywood, One Body at a Time," was published in 2011.)
'Living the very best life'
Zuiker has 10 reality TV shows in development, along with a Broadway musical based on the '70s dance show "Soul Train."
"It's not about the next 'CSI,' " he says. "It's about using my creativity."
Putting "CSI" in the rear-view mirror of his life "is allowing me to re-imagine myself as a father, a husband, a businessman and a partner," he says. "I have great success, wonderful friends, an amazing wife and three kids trying to find their way.
"I'm living the very best life in all categories."
It started as "the world's most expensive father-son project," Anthony Zuiker recalls.
Then it became something more: a line of graphic novel designed to help kids deal with problems, from divorce to cyberbullying.
Zuiker is no stranger to storytelling, onscreen or on the page. His books include the "Level 26" thriller series and his memoir.
But his latest works, debuting Nov. 6 from the eponymous Zuiker Press, owe their existence to his 15-year-old son, Evan.
The second of Zuiker's three sons, Evan has Asperger's syndrome, an autism-related developmental disorder that impacts his ability to socialize and communicate.
A son's inspiration
One morning, while Zuiker was driving Evan to summer school, Evan told his father, " 'Dad, I want to write a book, to tell kids what's wrong with me.' "
Zuiker's reply: " 'Why don't we write a book about what's right with you?' " And so they did.
They called their graphic novel collaboration "A for Autism." But, ultimately, Zuiker's son "wasn't ready to publish it. So we shelved it."
But Zuiker didn't shelve the idea of kids telling their own stories in books designed to help them deal with their problems.
Instead, he and his wife, Michelle (Evan's stepmother), a former teacher at Vanderburg Elementary School in Henderson, went looking for other kids' stories to share.
Among others, they found Sophia Recca of Las Vegas, whose experiences during her parents' divorce inspired "Mend: A Story of Divorce." The second November title, "Click: A Story About Cyberbullying," focuses on Lexi Phillips, a California teen who was bullied online to the point of suicide, Zuiker says.
Future books will explore issues from multiculturalism ("Colorblind") to body dysmorphia ("Imperfect"). Next year's titles include "Survivor: A True Story of the Marjory Stoneman Douglas Shooting," by Parkland, Florida, teen Lauren Hogg.
Long before his Vegas dreams led him from driving a tram at The Mirage to writing screenplays, one of which led to his creating the "CSI" franchise, Anthony Zuiker struggled to overcome some not-quite-idyllic Vegas memories.
He recalls the day he got a F in junior high and his estranged father told him, " 'The next time you get an F, I'm going to beat the (expletive) out of you.' " (Zuiker went on to earn A grades at UNLV.)
Mom was hard worker
Zuiker's mother worked as a cigarette girl, a cocktail waitress and blackjack dealer to support him — in casinos from the now-gone Royal Americana, Riviera and Stardust to the Tropicana.
"Talk about someone who worked to the bone," Zuiker says of his mother, who has arthritic hands and "overly swollen knuckles as collateral damage. That's real work."
He still remembers the day, after his "CSI" success, when he walked up to her blackjack table at the off-Strip Terrible's Casino (now the Silver Sevens), put a check on her table and told her " 'I'm retiring you.' "
Zuiker did the same for his stepfather, who also worked at casinos, from the Desert Inn to Excalibur.
After seven years of enduring chronic back pain, "he woke up and it went away."
Visiting old haunts
Zuiker now lives in Malibu but returns to Southern Nevada to visit his mother and stepfather.
He sees many changes in the neighborhood and around town.
On a recent visit, he got lost driving up Tropicana Avenue, looking for landmarks. Other memories include dining at Furr's Cafeteria, on East Sahara Avenue across from the Department of Motor Vehicles, to more upscale restaurants such as the Tillerman and Port Tack.
When he returned to Chaparral High School, his alma mater, he was dismayed to note "there's a bullet hole in my theater," the campus' Anthony E. Zuiker Theater. "It's really changed."
Overall, despite his local ties, Las Vegas doesn't feel like home anymore, Zuiker says. "I'd love to say it does, but it doesn't."