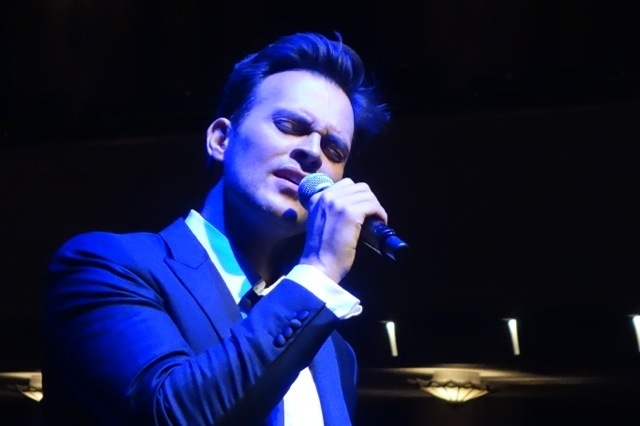 "Glee" star Cheyenne Jackson was rushed to a Las Vegas hospital on Wednesday night due to a stomach ailment following his flight.
But the actor-singer kept his commitment and performed for a donors party at Reynolds Hall at the Smith Center for the Performing Arts later in the evening.
Jackson made no mention of the scare during his 25-minute performance. When he finished, his musical director and pianist Ben Toth exuberantly leaped off the piano bench, apparently in a burst of pride that Jackson made it through the appearance.
Sources told the Review-Journal there was concern Jackson might have to cancel out of the private event.
Jackson was the first singer to perform on the Reynolds Hall stage when the Smith Center for the Performing Arts opened in March 2012.