Hefner embraced pleasure, business in Las Vegas
September 27, 2017 - 10:43 pm
Updated September 27, 2017 - 11:25 pm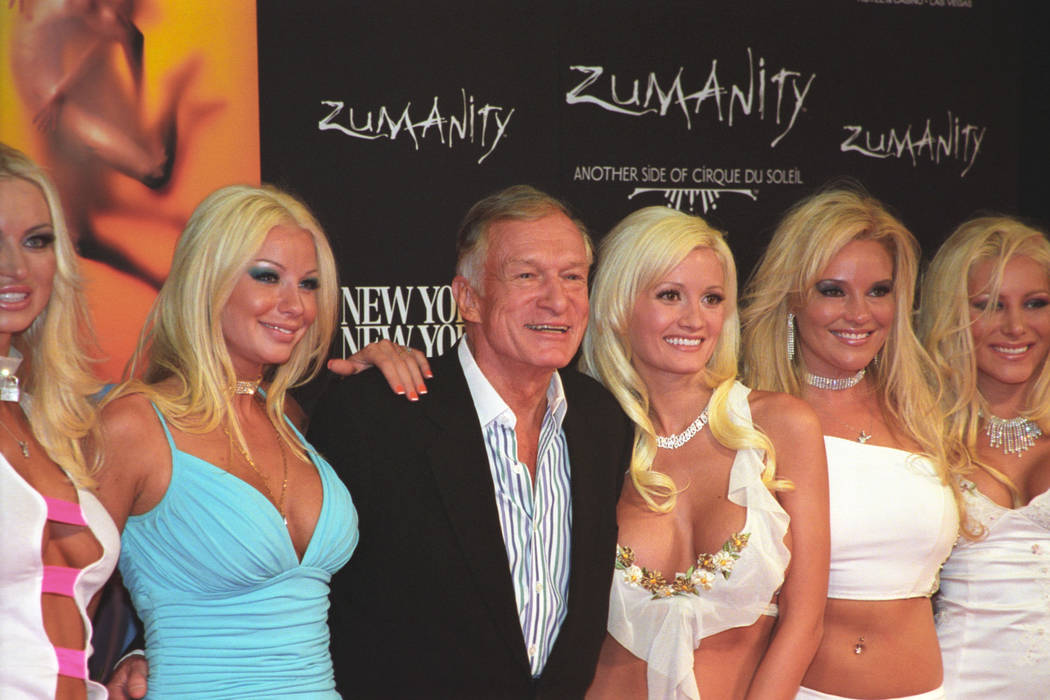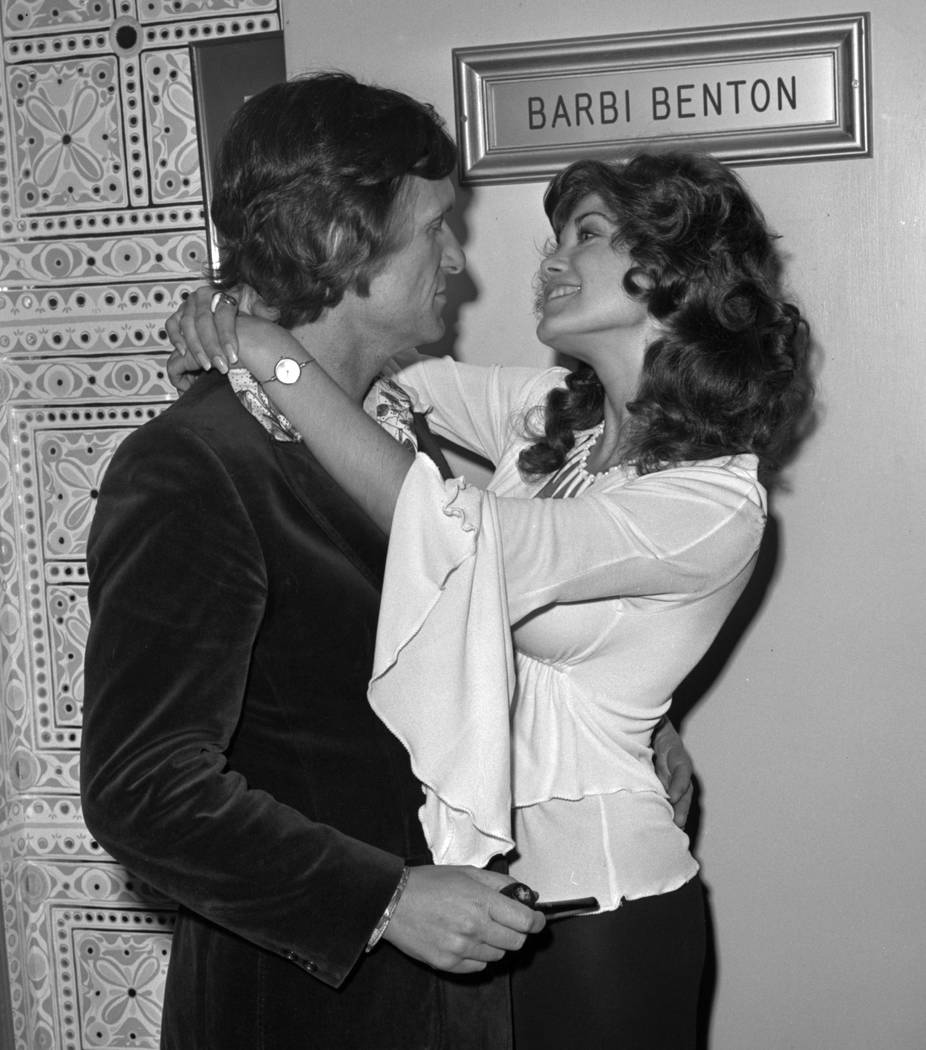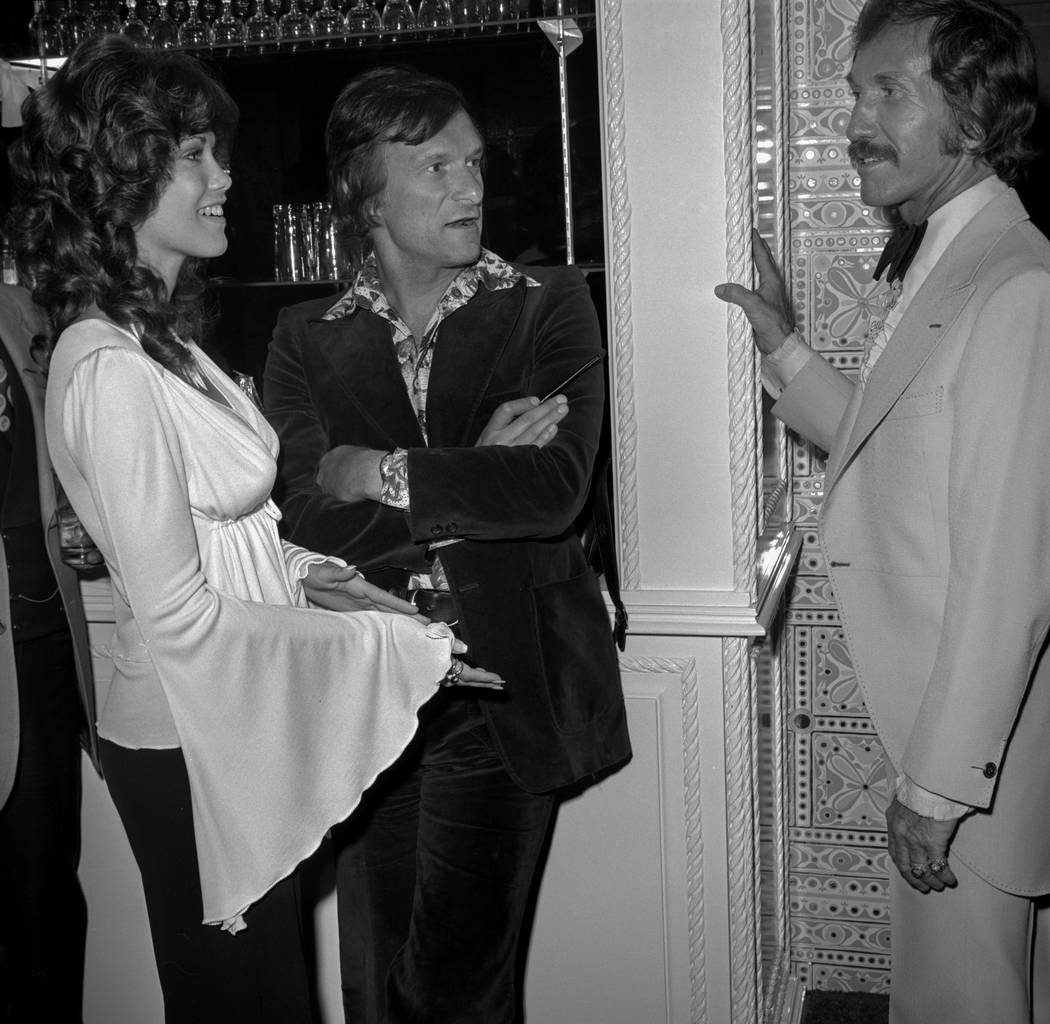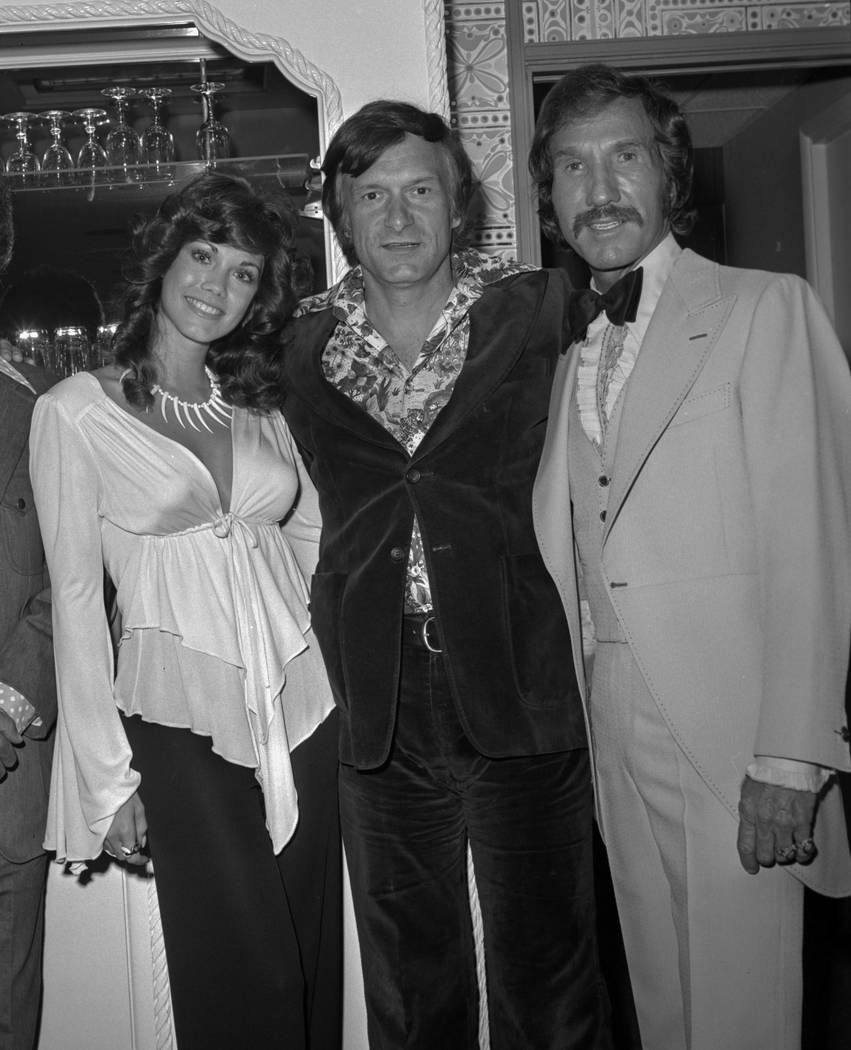 Hugh Hefner, who died Wednesday in Los Angeles at 91, built Playboy Enterprises into a global brand. He also found business and pleasure in Las Vegas.
Playboy Enterprises, N9NE Group and the former owners of the Palms combined to open a Playboy Club at the Las Vegas hotel-casino in 2006. It was the first Playboy Club to open since Hugh Hefner closed the last one in 1988 in Lansing, Michigan. The N9NE Group built and operated the club.
But the Las Vegas club, which featured women in bunny costumes dealing cards, closed in 2012 for undisclosed reasons. Hugh Hefner Drive is named in the Playboy mogul's honor.
From 2006 to 2012, the Sky Villa suite, a 9,000-square-foot suite on the hotel-casino's 34th and 35th floors of the Palms' Fantasy Tower, bore Hefner's name. It was originally designed to capture the feel of Hefner's original Chicago Playboy pad.
"We didn't want anything that resembled the mansion, we wanted something that conceptually represented the lifestyle of the mansion and had its own identity," then-Palms President George Maloof told the Las Vegas Review-Journal in 2006.
Hefner was a frequent Las Vegas visitor; he spent part of several birthday celebrations here. Also, Holly Madison and Kendra Wilkinson, two of Hefner's girlfriends on the E! television show "The Girls Next Door," which aired from 2005 to 2009, have performed here. Madison starred in "Peepshow" at Planet Hollywood Resort from 2009-12, and Wilkinson is now co-starring with Jai Rodriguez in "Sex Tips for a Straight Woman from a Gay Man" at Paris Las Vegas.
Also, Claire Sinclair, the 2011 Playmate of the Year, starred in in the stage show "Pin Up" at Stratosphere for four years ending in March. She operates Clairbnb in downtown Las Vegas.
In a statement Wednesday night, Palms General Manager John Gray expressed condolences to Hefner's family and Playboy Enterprises.
"Palms shares a special and unique history with Mr. Hefner and the Playboy brand," Gray said. "When we partnered with Hef to build the Playboy club atop the Fantasy Tower and created the Hugh-Hefner Sky Villa, we ventured on a journey to create a lifetime of lasting memories for our guests and forever change the Las Vegas party scene. Mission accomplished!"
Contact Matthew Crowley at mcrowley@reviewjournal.com. Follow @copyjockey on Twitter. Review-Journal writer John Katsilometes contributed to this report.