Las Vegas stadium prediction may become reality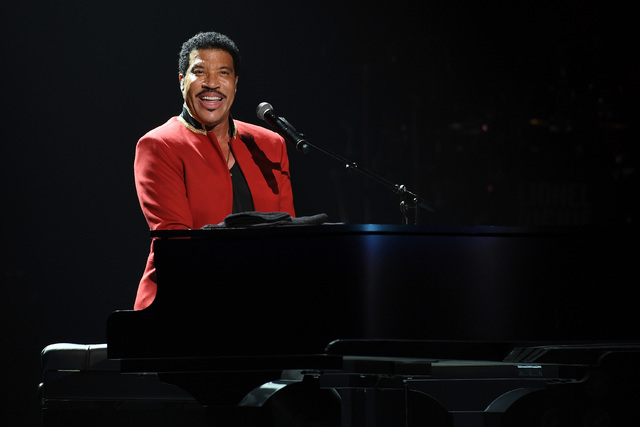 The idea came to Pat Christensen about three or four years ago as "one of those 'what-ifs.'"
What if Las Vegas built a stadium for the main purpose of hosting Monday Night Football?
"There's always been talk of a stadium," said Christenson, president since 2001 of Las Vegas Events, a company that produces, presents and supports events that contribute to the valley's economic growth.
It was an intriguing prospect and a potential windfall for Las Vegas. Christensen shared the idea with former Mayor Oscar Goodman and "spent a few months on it."
It didn't take long to figure out the reality, Christensen said. It was highly unlikely the 32 NFL teams would agree to give up one of their eight home games.
"The practicality of it didn't play out," Christensen said.
It was a case of putting the cart ahead of the horse.
But that changed last week when Oakland Raiders owner Mark Davis told the Southern Nevada Tourism Infrastructure Committee that he was willing to move the team to Las Vegas and commit $500 million toward the construction of a 65,000-seat, $1.4-billion domed stadium if the Legislature approves a public-private financing plan.
The remaining $750 million would come from taxes on tourists.
RICHIE RECALLS PRINCE
Best show I've seen in ages: Lionel Richie's "All the Hits." Few artists connect with an audience as quickly as Richie does, delighting the crowd with his giant personality and comedic banter.
During an interview earlier in the week, I asked him about his favorite Prince story:
"I stole Sheila E. away from him, and she was going to do my opening act and Prince had a little thing he would do.
"Right in the middle of the show, he walks on stage and he not only walks on stage, but he brings his band. Then, of course, he's going to sit in with you but when he brings his band, you can't get back on stage.
"Sheila was right in the middle of her show as my opening act and someone said Prince is backstage. I said to Prince, 'I want you to enjoy the show.' He said, 'Alright, I'm good.'
"Next thing I know, someone says 'Prince is on stage with Sheila.' (Chuckles).
"I walked up on stage. I was at this end; he was at that end and I said, 'Prince, get off the stage.' He looked and me and said, 'OK,' and he walked off.
"Of course, Sheila said, 'Nobody has done that before.' I said, 'Sheila, I'm protecting you.' We had a great relationship in that not so much talking but just hanging.
Richie said Prince was not just the artist onstage. He was the artist every waking, breathing moment of his life.
"His pajamas, I'm sure, had sequins on them, you know what I mean," Richie said.
ON THIS DAY
May 2, 2003: News reports reveal that former Secretary of Education William Bennett, a frequent lecturer on morality and virtue, is a high-stakes gambler who has lost millions in Las Vegas. On "Meet the Press," he defiantly said, "Apparently, 'What happens here, stays here' applies to everyone but me."
May 3, 1844: John C. Fremont, known as the Great Pathfinder, arrives in the Las Vegas Valley, leading a U.S. Army Corps of Engineers group of scientists, scouts and observers on an expedition to explore the American West. His journal reports that local springs "afforded a delightful bathing place."
SIGHTINGS
Rihanna and Houston Rockets star James Harden, partying and dancing together at Light nightclub (Mandalay Bay) after her concert on Saturday. Her ex, Travis Scott, later joined the party. Also at Light: Los Angeles Kings team members Drew Doughty, Jake Muzzin, Jordan Nolan, Luke Schenn and Nick Shore …
Supermodel Gigi Hadid, celebrating her 21st birthday Saturday at Intrigue nightclub (Wynn Las Vegas) with family and friends, including top models Rachel Hilbert and Devon Windsor …
Metallica's lead guitarist and songwriter Kirk Hammett, performing "Saturday Night's Alright for Fighting" with Elton John on Saturday at the Colosseum (Caesars Palace). Also there: Giada De Laurentiis …
Pete Rose and retired slugger Frank Thomas, having breakfast Sunday at Rose's sports bar on the Strip …
Arizona Cardinals quarterback Carson Palmer and teammate, the appropriately named Frostee Rucker, at Minus 5 Ice Bar at the Shoppes at Mandalay Place.
THE PUNCH LINE
"Chile's new giant lasers are so powerful, they can create an artificial star, which is impressive until you remember that Kris Jenner has been able to create, like, eight of them." — Seth Meyers
The Review-Journal is owned by the family of Las Vegas Sands Chairman and CEO Sheldon Adelson. Las Vegas Sands is a partner in the stadium project that could bring the Raiders to Las Vegas.
Norm Clarke's column appears Sunday, Monday, Wednesday and Friday. He can be reached at 702-383-0244 or norm@reviewjournal.com. Find more online at www.normclarke.com. On Twitter: @Norm_Clarke