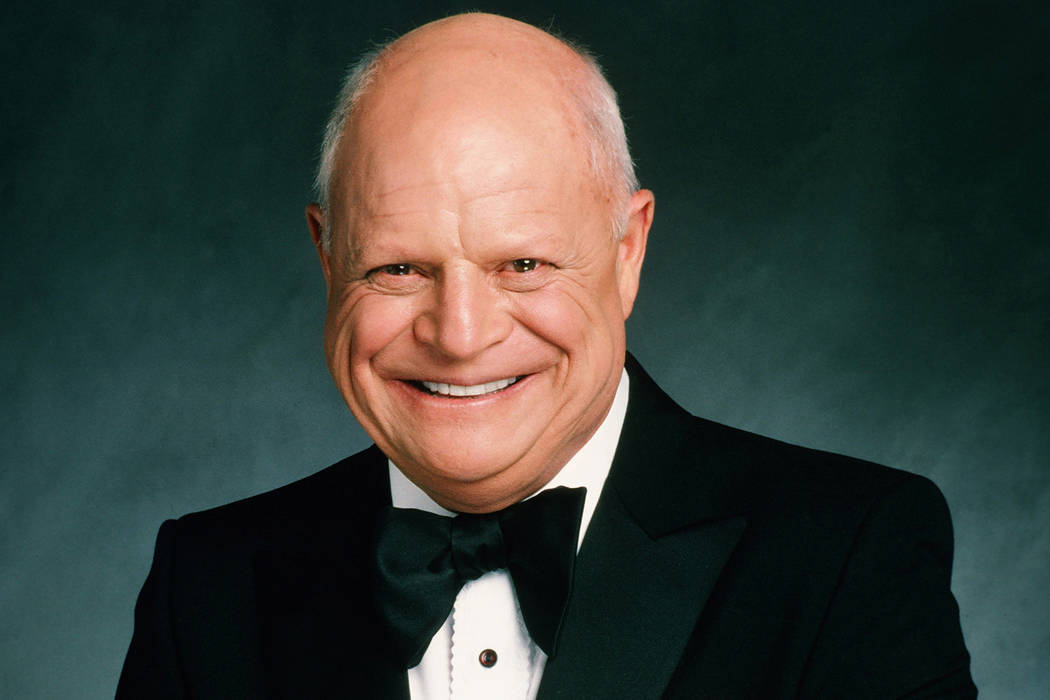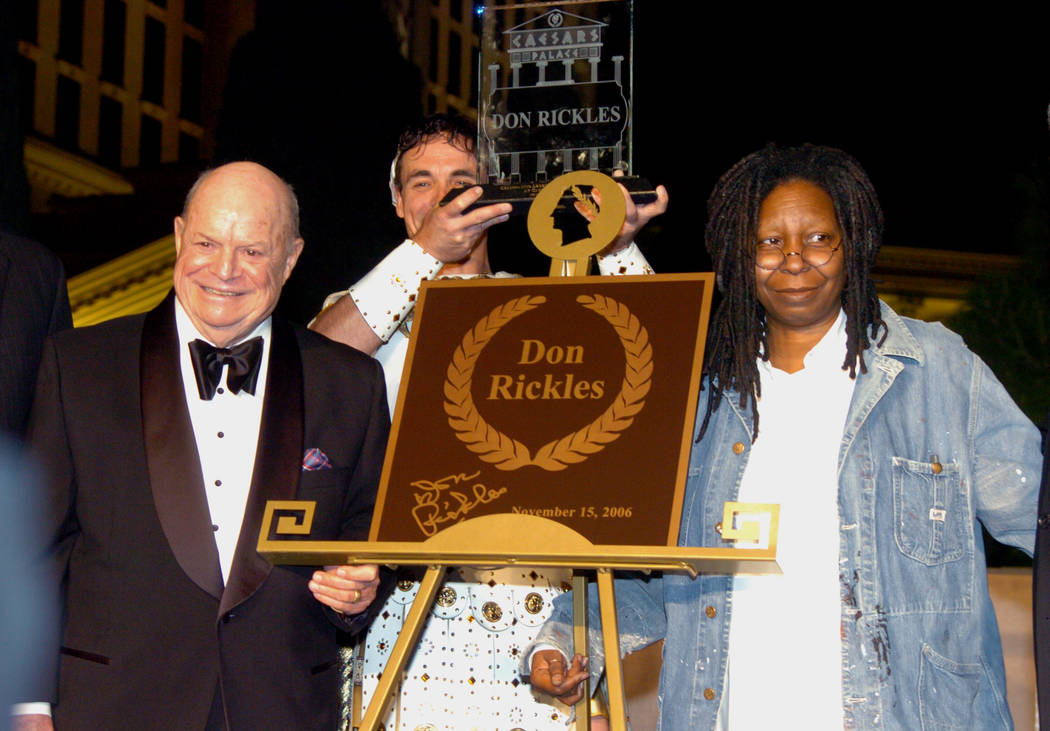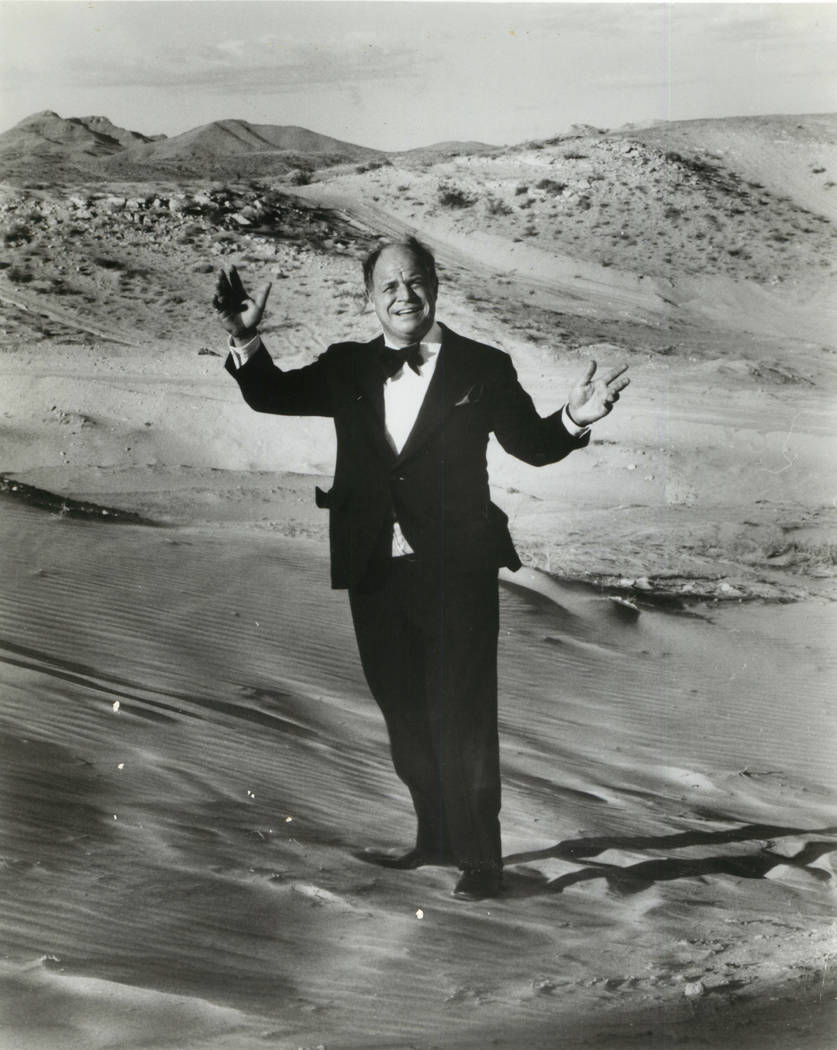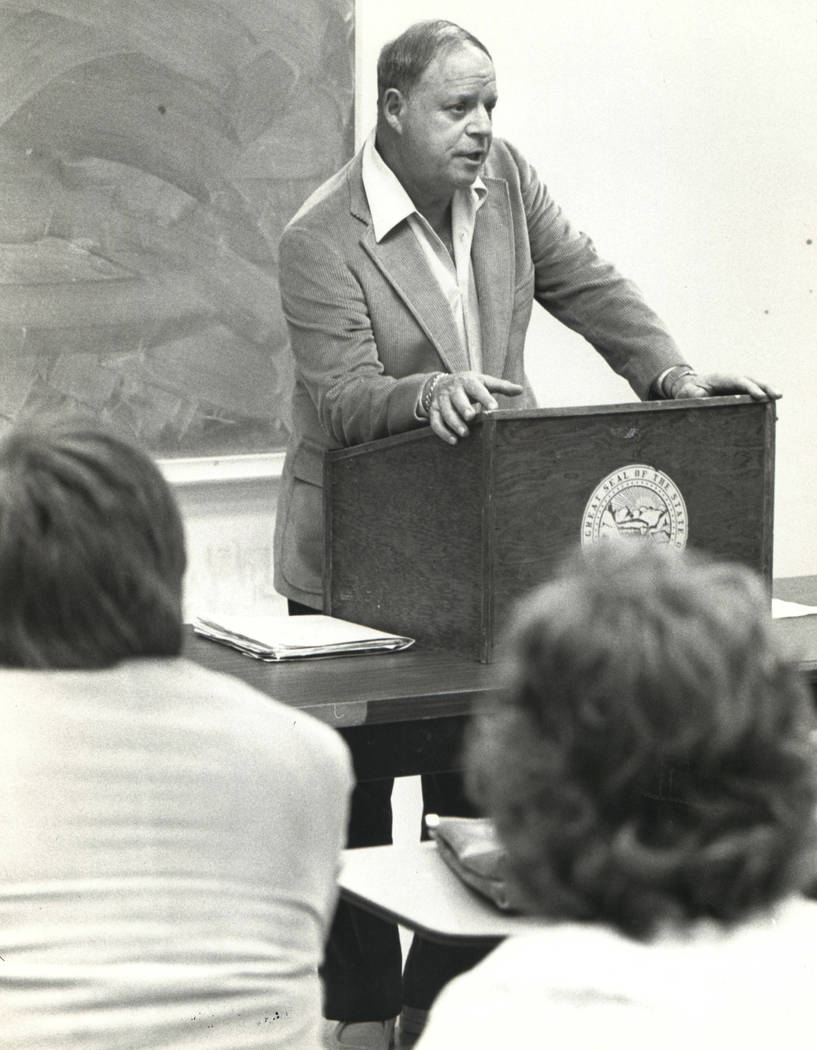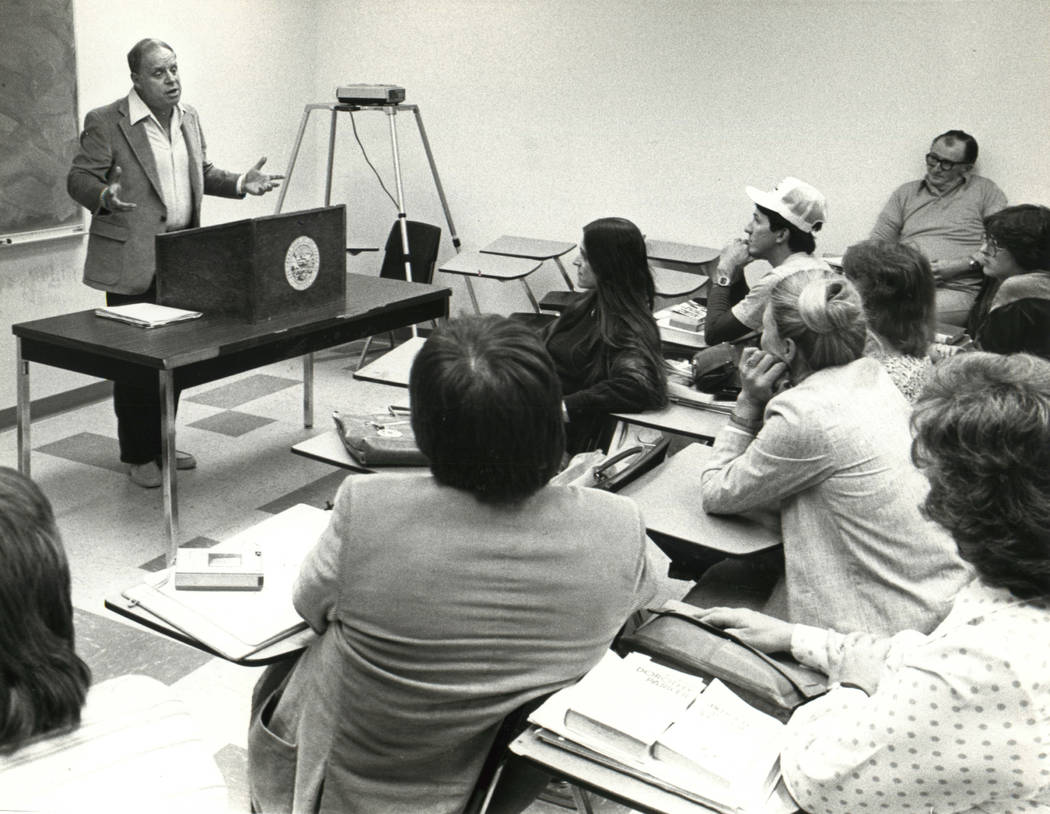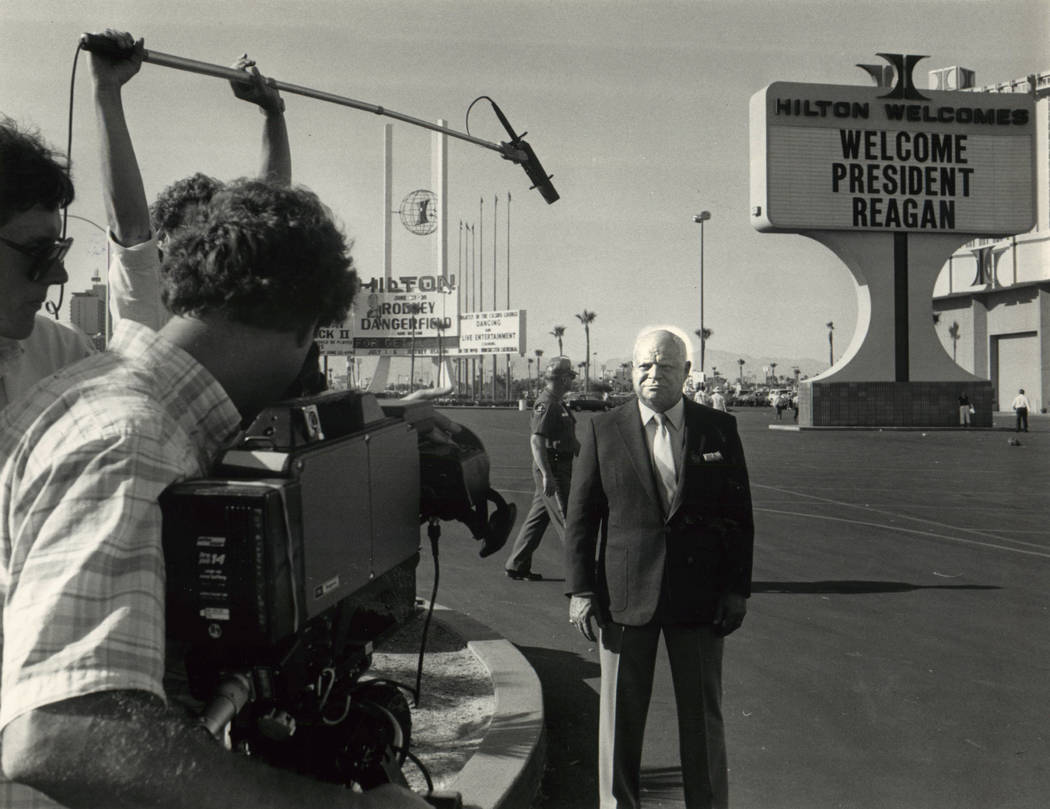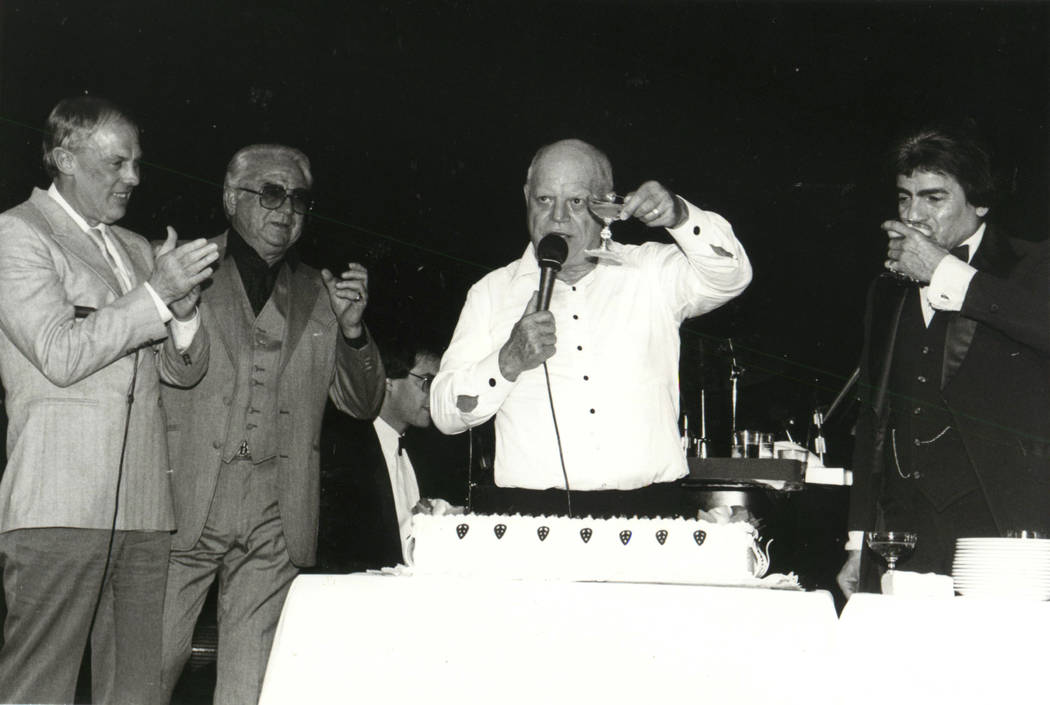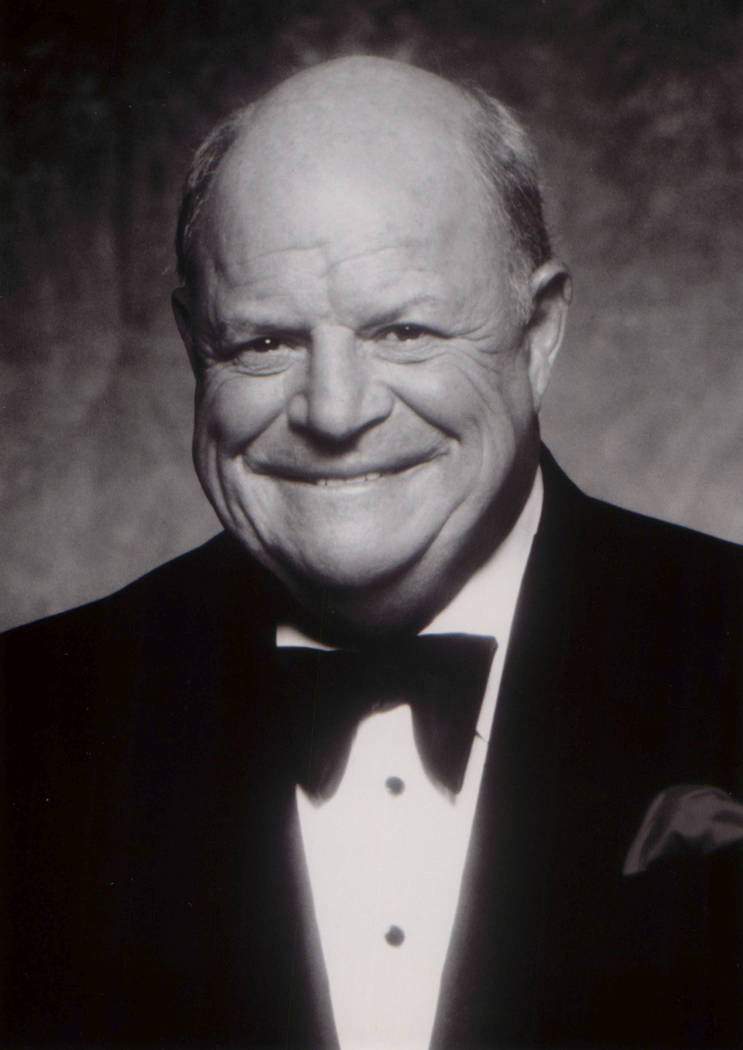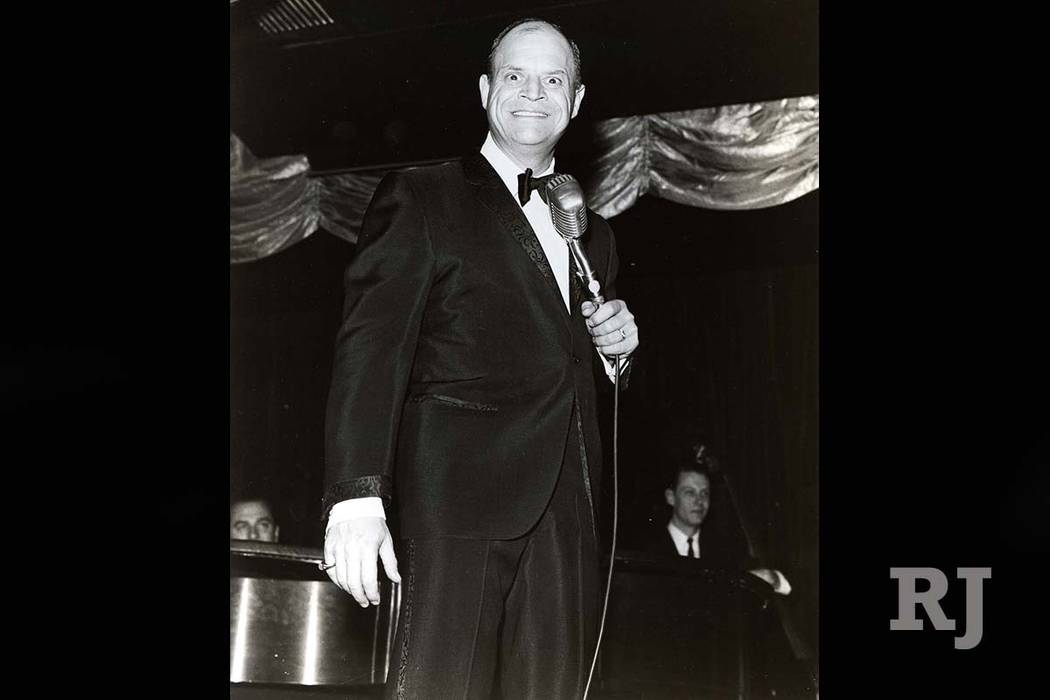 Don Rickles, whose acerbic insult comedy was a Las Vegas mainstay since 1959, has died. He was 90.
Rickles died Thursday morning at his home in Los Angeles from kidney failure, his longtime publicist Paul Shefrin confirmed.
The comedian may well have played Las Vegas every year since his Sahara debut in 1959. There is no definitive source to establish whether he ever missed a year, but 57 years of consecutive appearances would be something other Las Vegas greats such as Frank Sinatra and Tony Bennett could not claim.
Rickles joked from the stage about bringing the wrecking balls down on both the Desert Inn and Stardust hotels. The Orleans had been his Las Vegas home since 2006, but he had been booked to perform at The Smith Center for the Performing Arts on April 21. That date had been rescheduled for February.
"I'm known to draw high rollers. The sharp group always comes to see me," Rickles told the Review-Journal in 1998. "This kind of excitement, this (casino) kind of atmosphere, is a Don Rickles thing," he said of a "streetsy" humor that was "well-suited for this kind of town."
"Like Buddy Hackett and Shecky Greene, I think this town was just made for those guys," said Bobby Slayton, a frequent Las Vegas performer who followed Rickles' insult-humor path to perform as "The Pitbull of Comedy."
"There were other insult comics before him, like Jackie Vernon, but nobody did it as well as him," Slayton noted. "I think he's the guy who really perfected it."
Rickles owed much of his early success to Sinatra, who led celebrity friends to the Slate Brothers nightclub in Hollywood. The Sahara's entertainment impresario, Stan Irwin, saw him there and invited the 32-year-old to work the Casbar Lounge between sets by the popular Louis Prima.
"As far as my being a big star, it was after the Sahara that I got to what they call the class clubs," Rickles recalled.
Though he appeared in films and on television, Rickles' mainstay was always nightclub performances, appearing in Las Vegas and elsewhere into his late 80s. The insult comic known as "Mr. Warmth" also found late success as the voice of Mr. Potato Head in the "Toy Story" films, which were exceptional box-office performers, and popped up frequently on late-night talk shows.
Rickles' career had its ups and downs as comedic tastes changed, and his curmudgeonly persona was sometimes out of kilter with audience tastes, but he survived long after many of his contemporaries had disappeared into retirement. And when he was hot, he was a potent club headliner, insulting his audience with his two key signature phrases "dummy" and "hockey puck."
His attempts at series TV did not succeed because of the astringency of Rickles' personality. His serious side, however, was occasionally put to good use in guest starring roles in episodic TV and the occasional dramatic role in movies such as his first, "Run Silent, Run Deep," and Martin Scorsese's 1995 film "Casino," which filmed at the Riviera and other Las Vegas locations.
Don Rickles has died. He played Las Vegas every year (unless someone can prove otherwise) since 1959.

— Mike Weatherford (@Mikeweatherford) April 6, 2017
Donald Jay Rickles was born in Manhattan and studied acting at the Academy of Dramatic Arts in New York after serving in the Navy during World War II. His fame began to spread beyond nightclubs after his first appearance on "The Tonight Show With Johnny Carson" in 1965.
In the meantime, he worked in movies. After his debut in WWII submarine drama "Run Silent, Run Deep" (1958), he appeared in the Tony Curtis-Debbie Reynolds romantic comedy "The Rat Race" and various beach movies with Annette Funicello and Frankie Avalon.
After the Carson appearance, he achieved headliner status in Vegas, Reno and Lake Tahoe, and he was frequently seen in the company of Frank Sinatra's Rat Pack.
"Sinatra was my hero and my benefactor. When Frank laughed, the world laughed," Rickles told the Review-Journal in 1998. When Sinatra started leading his celebrity friends to the Slate Brothers club in Hollywood so Rickles could pick on them, "it caught on like crazy. The used to stand in line around the block."
That led him to the Sahara, where a seven-week run led to a decades-long association with the hotel.
"The old lounge was a very intimate place where people would sit on barstools right in front of you," Rickles recalled in 1987. Because the stage was behind the bar, which created a sort of moat between the comedian and his audience, "It finally got to the point where they would put a plank across the bar so I could get at more people in the room. Sometimes I'd even run out into the casino and tell people to stop gambling."
Rickles was synonymous with the Sahara until 1986, except for four years in the 1970s when he worked at the Riviera. In 1987, he joined Sinatra and other stars Steve Wynn was assembling at the Golden Nugget.
"The only reason (the Sahara) is sentimental is because of old bosses, the Milton Prell days," Rickles told the Las Vegas Sun. "The owners changed so many times. After Del Webb died, our bosses were just people sitting in an office upstairs .. But I'll miss the showroom. It was great for comedy. There wasn't a day there I was unhappy."
Rickles built on his live work with ventures such as the L.A. production of Neil Simon's "The Odd Couple," playing Felix. Later he took "The Don Rickles Show" on tour around the country. He also made more movies, including Carl Reiner's "Enter Laughing" and WWII heist comedy "Kelly's Heroes."
His first try at a TV series, CBS' "Kibbe Hates Finch" in 1965, never got beyond a pilot. Variety skein "The Don Rickles Show" lasted a single season in 1969-69, and his mid-'70s sitcom "C.P.O. Sharkey" lasted two. He co-hosted reality clip show "Foul-Ups, Bloops and Blunders" with Steve Lawrence for a single season in 1983-84 on ABC. His last attempt was Fox's 1993 sitcom "Daddy Dearest" co-starring Richard Lewis, which quickly folded.
More successful were his guest starring appearances on TV in a variety of shows including comedies such as "Archie Bunker's Place," "The Lucy Show," "F Troop" (in a recurring role as Bald Eagle), "Get Smart," "Newhart" and, in 2011, "Hot in Cleveland." He also acquitted himself on TV dramas like "Medical Center" and "Chrysler Theater." He guested on "The Single Guy" and "Murphy Brown" in the late '90s, appeared in a supporting role in 2004 telepic "The Wool Cap" and appeared as himself within a dream sequence in a 2007 episode of CBS drama "The Unit."
In January 2005, Rickles appeared with Bob Newhart, whom he considered his best friend, on "The Tonight Show With Jay Leno" the day after Johnny Carson's death to reminisce about their many guest appearances on Carson's show.
During the late '70s and a good part of the '80s, Rickles' humor was out of fashion, and while he continued appearing at casinos, the luster of his star had faded. Then, things turned around again, and a new generation of comedians that he had influenced came into favor. Rickles was once again in vogue.
Rickles' humor, while enjoyed better in person, also landed on record with albums such as "Hello Dummy!" and "Don Rickles Speaks."
In Scorsese's 1995 film "Casino," Rickles had a substantial role as a trusted cohort to Robert De Niro's casino owner. And the "Toy Story" animated features kept Rickles busy, voicing Mr. Potato Head in the 1995 original, the 1999 sequel and the enormously successful third entry in 2010. He reprised the role in a 2011 short called "Hawaiian Vacation," and he voiced the Frog character in the 2011 live action/animated hybrid "Zookeeper," starring Kevin James and Rosario Dawson.
The comedian's memoir, "Rickles' Book," was published in 2007. John Landis directed a documentary on Rickles, "Mr. Warmth: The Don Rickles Project," which debuted on HBO the same year. For his performance in the documentary, Rickles won an Emmy for individual performance in a variety or music program.
In May 2014 the funnyman was saluted by the likes of David Letterman, Jerry Seinfeld and Jon Stewart in the Spike TV special "One Night Only: An All-Star Comedy Tribute to Don Rickles."
Survivors include Rickles' wife, Barbara; a daughter and a son; and two grandchildren.
Richard Natale, Variety, contributed to this report.
RELATED
Las Vegas was a special place for Don Rickles