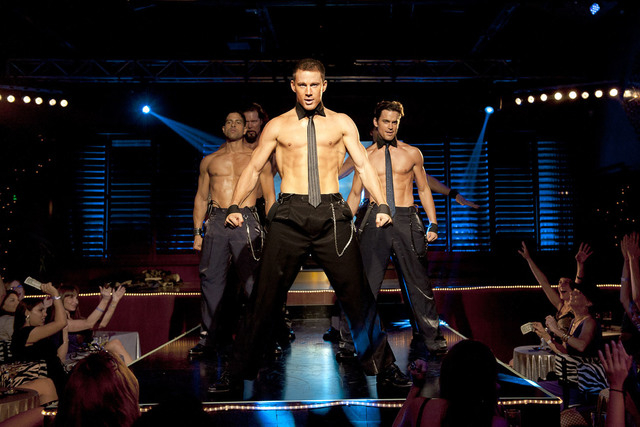 Superstar Channing Tatum is throwing out big hints that a "Magic Mike" stage production is in the works with the Hard Rock Hotel & Casino.
Tatum, who has been working on "Magic Mike XXL," the sequel, tweeted this teaser on Monday: "In Vegas…plotting the revolution. Heehee Who wants in? #magicmikelive."
Tatum was in Las Vegas for a long weekend, in the company of what appeared to be executives. It was reported here that he was spotted having lunch with a group on Monday at Spago inside the Forum Shops at Caesars.
Then the plot thickened when he showed up Monday at the Hard Rock, with men in suits and, according to a spy, a top Hard Rock executive.
The global success of "Magic Mike" was certain to create spinoffs and where better than Las Vegas to launch a show based on the male stripper franchise.
Tatum recently alluded to big news coming out of the sequel.
While at the Toronto International Film Festival, he predicted the new film, which comes out next summer, will "make cinema history."
"Magic Mike" was a global hit, grossing $167 million on a $7 million budget. It was directed by Steven Soderbergh. The sequel is being directed by Gregory Jacobs.
Most of the original cast — including Matt Borner, Joe Manganiello and Alex Pettyfer — are reportedly returning, with the exception of Matthew McConaughey.
Norm Clarke's column appears Sunday, Monday, Wednesday and Friday. He can be reached at 702-383-0244 or email him at norm@reviewjournal.com. Find more online at www.normclarke.com. Follow Norm on Twitter @Norm_Clarke.