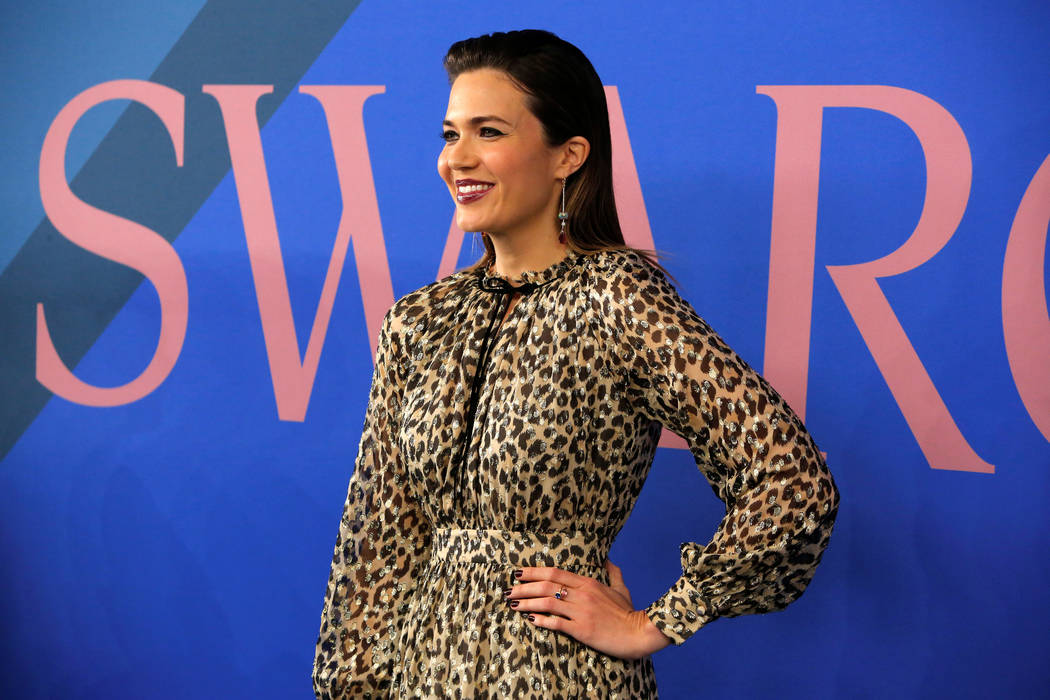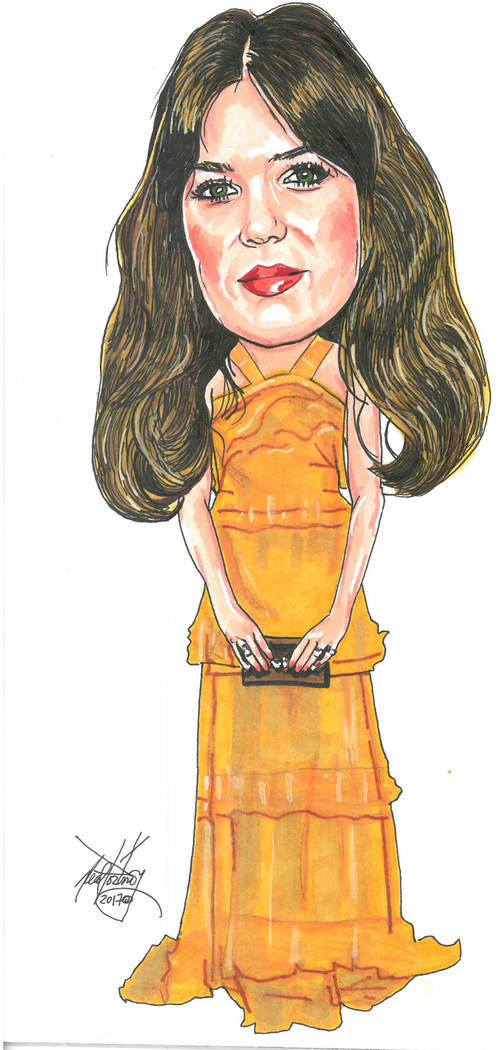 Mandy Moore smiles her famously sweet smile when asked how her TV husband Jack Pearson (Milo Ventimiglia) on "This Is Us" meets his demise.
"I've been told that early on in this season, there will perhaps be some answers, says Moore, shaking her long brunette mane.
"OK, he was eaten by a shark. Poor Jack," joked the 33-year-old Orlando, Florida, native who now lives in Los Angeles.
Dorsal-finned danger also ties into her new movie "47 Meters Down." Moore portrays a woman reeling from a relationship breakup who decides to shake things up by going underwater-cage diving to "swim" with sharks.
Big, big mistake.
Review-Journal: Tell us about a typical Sunday.
Mandy Moore: I like to take walks, catch up with friends and maybe go out for brunch. I really like a lazy Sunday where you can listen to music, cook dinner, light some candles and just get ready for the week. And yes, even after this movie, I will still go to the beach.
What has been your most adventurous weekend activity?
Probably skydiving. I've done it three times. That rush of adrenaline is unlike anything I've ever experienced. As soon as I landed all three times, I wanted to go back up and do it again.
Do you have any favorite memories of time spent in Vegas?
I do. I remember singing in Vegas at the House of Blues. I was there with the Backstreet Boys. I guess I was around 16 at the time, so it was a long time ago. But I do remember that the Vegas audiences were so pumped up and excited to see us. Vegas is a performer's dream."
Let's get to your new movie, "47 Meters Down." What was it like to film underwater for two months?
(Laughing) It was daunting. Some 95 percent of this movie takes place underwater. As much as it's about sharks, it's really a survival story between these two sisters who decide to conquer their fears and then must face a worst-case scenario. They're supposed to only go down five meters in the cage, but something happens and they're 47 meters down with their oxygen running out and sharks circling. Even scarier for me than the sharks was this idea of running out of air. I can't even go there.
What was the hardest part of being constantly submerged?
I went into the movie knowing it would be physically taxing. But I had no idea how exhausting it would be on a daily basis. On this set, I'd have lunch and then go curl up and take a nap. I was just bone tired. What I didn't know was apparently you're not supposed to sleep right after diving."
Switching gears to "This Is Us" … can you share a few secrets from Season 2?
We don't have any scripts yet, but I'm just as eager as everyone else to find out what happens to Jack and Rebecca, plus the rest of the family. And I'm just like everyone else who is trying to figure it out, but I'm sure I'll guess wrong. I'm also wondering how does she wind up with Miguel?
How could you throw Jack out at the end of last season?
(Laughing) People come up and say they're mad at me, but I didn't throw him out. Rebecca didn't make that decision on her own. It was a conscious choice made by two people that knew they were taking a break. He didn't fight to stay.
Why has this show struck such a nerve?
It just came along at the right time. Above all, people are hungry for cathartic material.
You've been in the public eye since you were a teen and cut your first record. How do you keep sane in a very public business where careers ebb and flow?
I think the most important thing is to find balance in your life. From a young age, I was keenly aware how lucky I was, and I never took it for granted. And I always thought it could go away. But you keep sticking it out and hope it will come around again. That's why something like 'This Is Us' is especially sweet."
You always seem so Zen. Do you have a motto? A mantra. Something we could use to start a new week?
Balance. Peace. Happiness. That's all.