MGM Grand president to announce numbers of record haul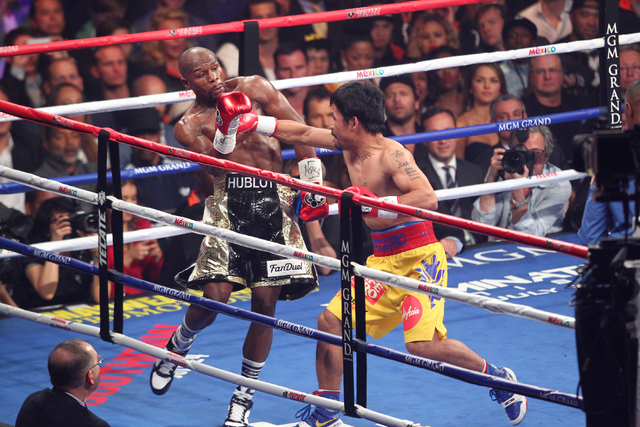 Scott Sibella, president & COO of MGM Grand, is promising to make public on Monday an all-in number after a record haul, thanks to the drawing power of Floyd Mayweather Jr. and Manny Pacquiao.
Sibella confirmed all sorts of records fell, including an unprecedented $1 million day at Wet Republic, the MGM Grand's pool venue.
During a post-fight interview at Crush restaurant, which featured a $1,000 lobster or steak dinner with a side of closed circuit fight broadcast, Sibella pointed in the direction of the crowded baccarat pit and said, "that's my big thing right there. I've never seen so much business there."
Asked about Hakkasan, reportedly the world's largest nightclub at 80,000 square feet, Sibella said "They're killing it."
The five-level club reportedly set a record on New Year's Eve by raking in $2 million.
Mayweather won the 12-round showdown by unanimous decision.
The title fight also set some kind of record for an A-list crowd that featured numerous Academy Award winners, boxing greats and music stars.
The celebrity royalty included: Beyonce and Jay Z, Clint Eastwood, Sting, Robert de Niro, Sean "P. Diddy" Combs, Denzel Washington, Michael Jordan, Christian Bale, Jamie Foxx, NFL star Tom Brady, Magic Johnson, Andre Agassi, Steffi Graf, Jimmy Kimmel, Mike Tyson and Sugar Ray Leonard.
Norm Clarke's column appears Sunday, Monday, Wednesday and Friday. Reach him at 702-383-0244 or norm@reviewjournal.com. Find more at normclarke.com. Follow @Norm_Clarke on Twitter.