MGM Resorts CEO sees momentum with T-Mobile Arena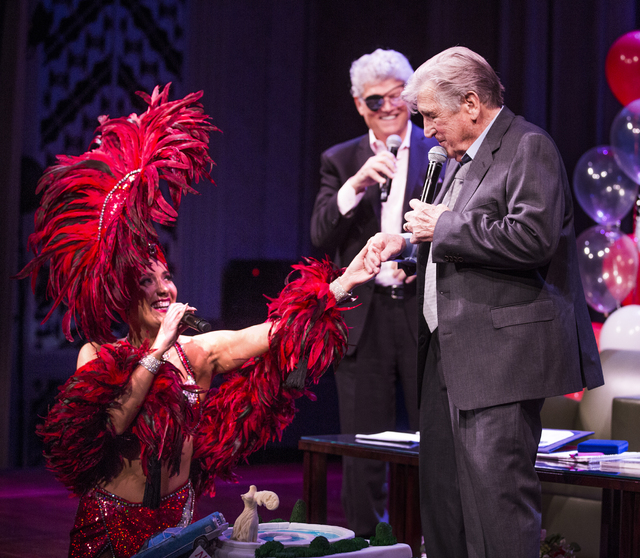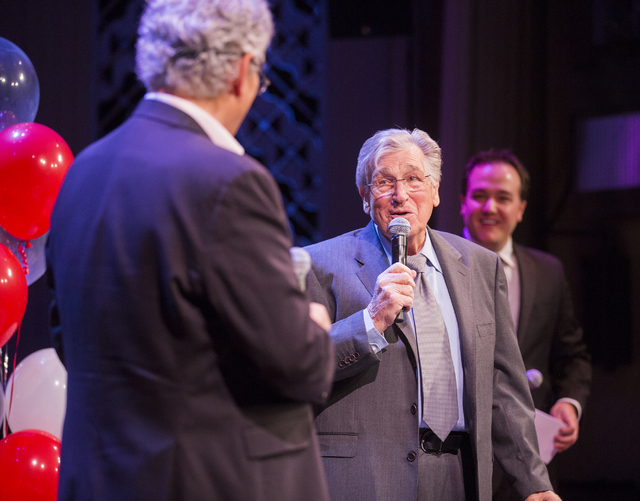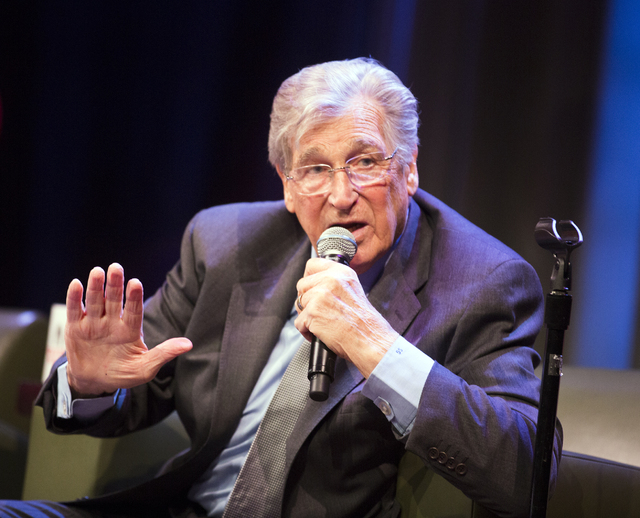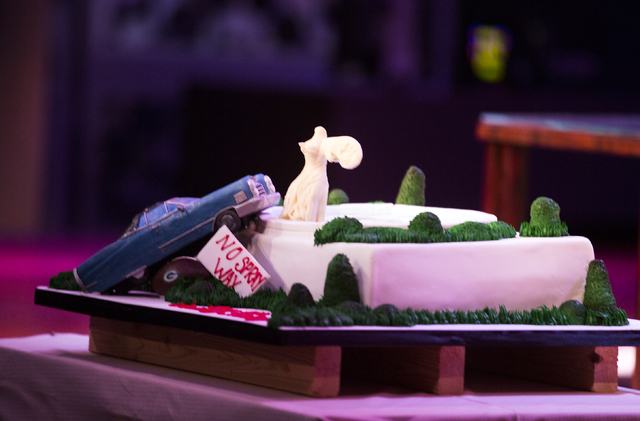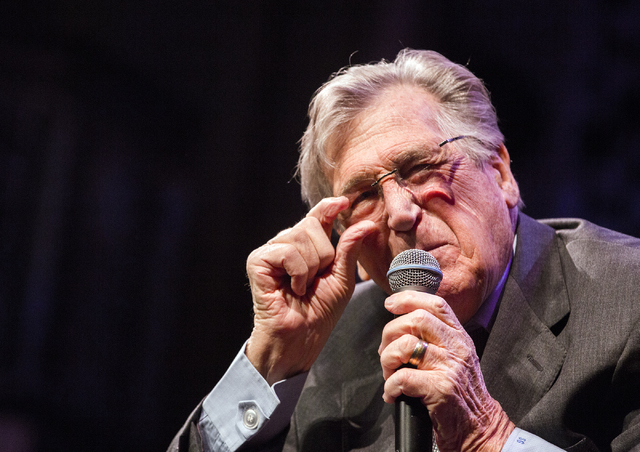 Jim Murren views the arrival of the T-Mobile Arena as another major step in an upcoming golden era of entertainment.
"We're becoming a real big sports town," said Murren, chairman and CEO of MGM Resorts International.
The opening of the $375 million, 20,000-seat arena is the latest, he said, in "a series of really important milestones that continue to catapult Las Vegas into global preeminence as an entertainment city."
Change is coming fast, he said, because MGM Resorts has built "world-class venues, and no one in the United States has all that," Murren said Monday after the ribbon-cutting ceremony at The Park, the pedestrian gateway between Monte Carlo and New York-New York.
Misperceptions about Las Vegas still exist, Murren said, but "we are all about breaking down those barriers."
"By bringing the Pacific-12 basketball tournament here a few years ago — which everyone said, 'No, the NCAA would never have a basketball tournament here' — now everybody loves it.
"And people felt we would not get a professional team. I'm confident we will.
"People thought (we) wouldn't spend money to build parks and public spaces, devote valuable real estate on the Strip to these outdoor nongaming spaces. Well, we're doing that and we're going to prove that's economically successful."
Landing the big events won't be a long wait, he said.
"I'll bet we are going to be at least a regional site for women's basketball within two years," Murren said. "I'll bet we are a regional site for March Madness men's basketball in at least two or three years. There's no doubt that coaches, alumni, supporters all love coming here. We've proven that with the basketball tournaments (that Las Vegas hosts.)
"And there's no doubt it's going to continue. It's not just college basketball. We're going to get college hockey, we're going to get volleyball, gymnastics. We're going to get a lot of collegiate sports here because we've got a great airport, we've got a lot of rooms of every possible price point, we've got a walking environment so people don't need cars.
"We've got world-class venues, and no one in the United States has all that."
SHECKY AND SINATRA
Looking back, when Frank Sinatra kept promising Shecky Greene he was "going to get it," Greene was pushing his luck when he repeatedly asked, "Get what?"
In the wee hours in the lobby of the Fontainebleau Hotel in Miami Beach, Greene got it.
"Frank didn't like a lot of questions," said Greene, who said he got a beating from five guys while Sinatra watched.
Greene recalled the story Sunday during a sold-out "Conversations with Norm" in Cabaret Jazz at The Smith Center for the Performing Arts.
Greene, who often opened for Sinatra, said the beatdown provided the perfect punchline.
Sinatra had given Greene a role in "Tony Rome," which was being filmed at the Fontainebleau and starred Sinatra as a tough detective.
"I went to the hospital," said Greene, "and they put bandages on me because one guy was hitting me with a blackjack.
"But the wonderful thing about this, and this is unbelievable, the scene I was in was an automobile crash and I had to have bandages on my head."
Specials guests included "50 Shades: The Parody" star Maren Wade, as a showgirl singing "Happy Birthday" to Greene and fellow comedians Marty Allen and Sammy Shore. Allen turned 94 on March 23, and Shore, Greene's first comedy partner and Elvis' longtime opening act, is 89.
Greene turns 90 on Friday. He received a custom cake from Carlo's Bakery at the Palazzo that depicted Greene's infamous high-speed crash into the fountains in front of Caesars Palace.
SIGHTINGS
Chris Stapleton, dining at La Comida twice over the weekend. … Cole Swindell sang to a VIP party in a private room at Crush restaurant at MGM Grand on Saturday. … Super Bowl MVP Von Miller of the Denver Broncos, dining at Hakkasan (MGM Grand) on Sunday before heading to Los Angeles to a "Dancing With the Stars" commitment. … Liberace's personal chef, Ole Borresen, at the Bliss Dance lighting ceremony Monday.
THE PUNCH LINE
"We have New Jersey Gov. Chris Christie on the show tonight, which means right now, Donald Trump is unlocking his basement going, 'Oh, no, he escaped.' "
— Jimmy Fallon
Norm Clarke's column appears Sunday, Monday, Wednesday and Friday. He can be reached at 702-383-0244 or norm@reviewjournal.com. Find more online at www.normclarke.com. On Twitter: @Norm_Clarke