Pitbull premieres drink with signature vodka at Sugar Factory
August 12, 2017 - 3:59 pm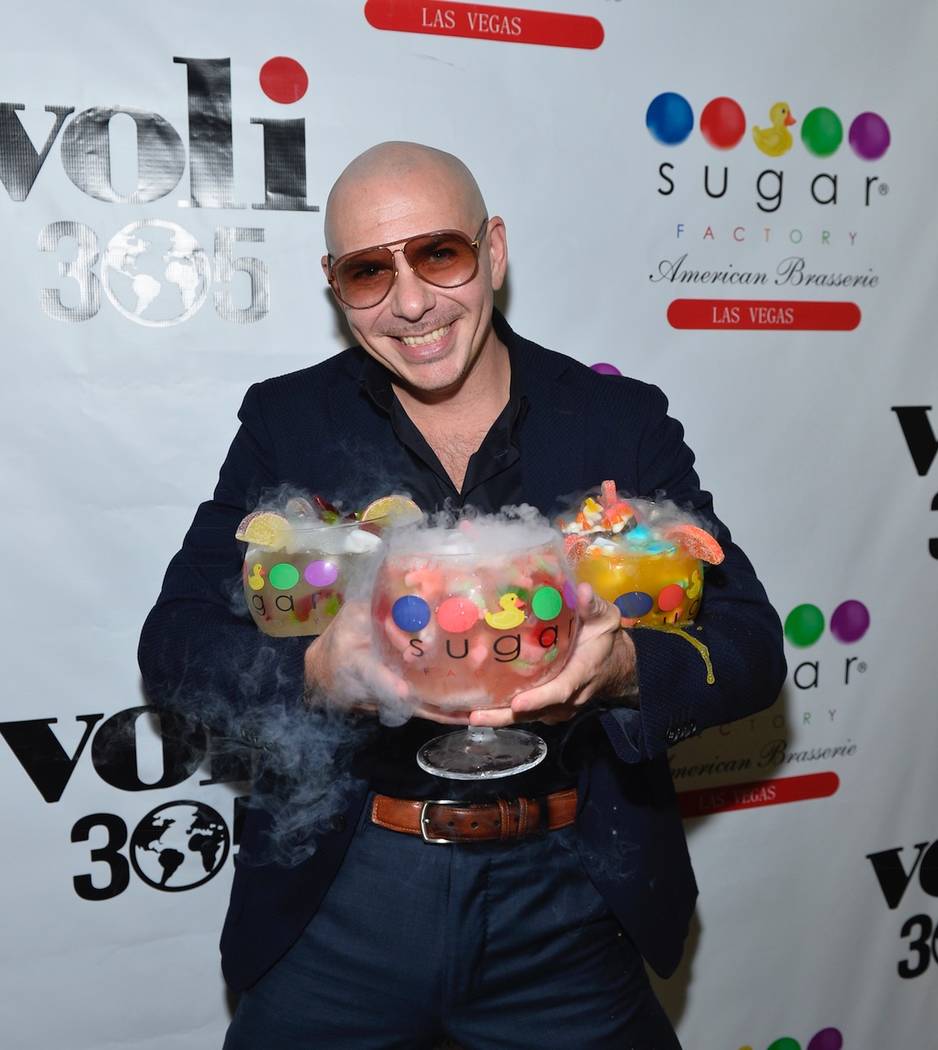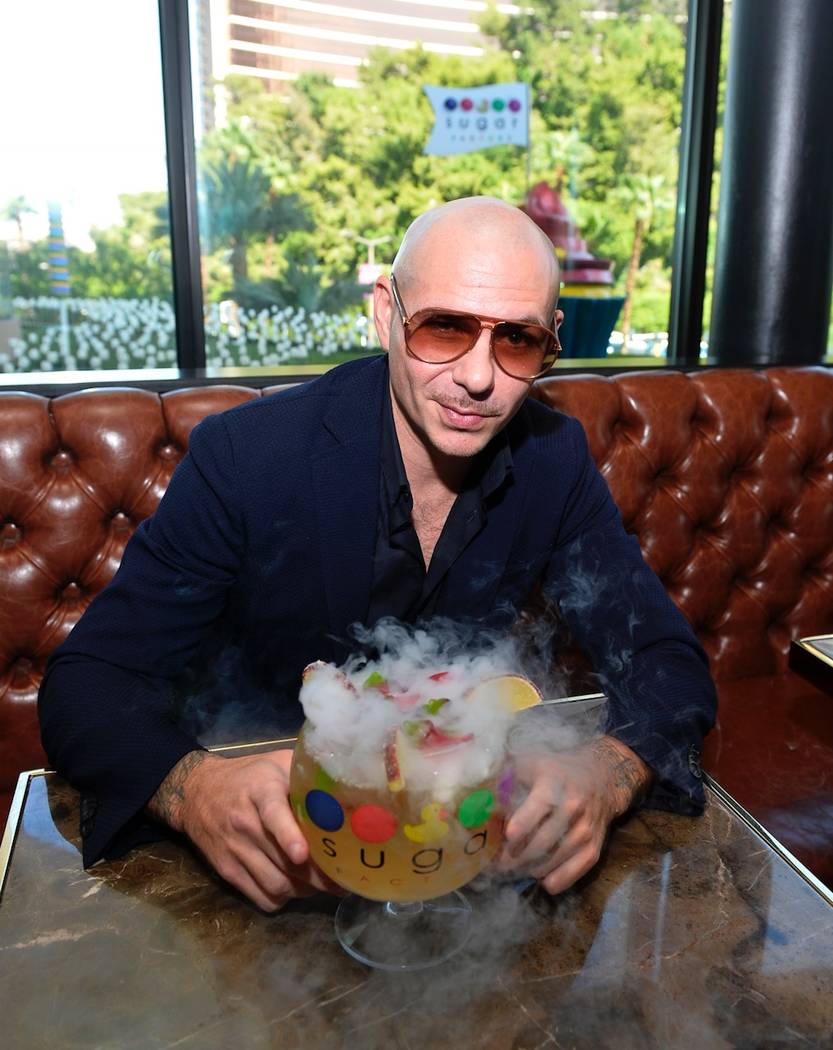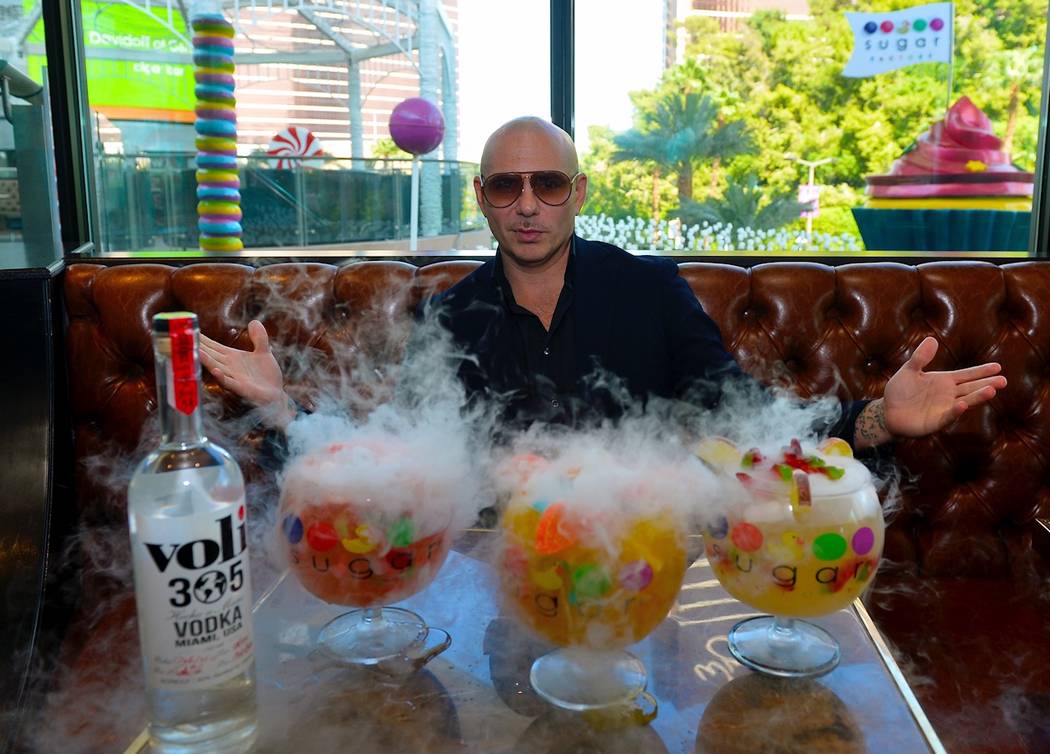 Gummy sour watermelon slices and spicy gummy hot chili peppers in a vodka cocktail?
Yes, if you're Pitbull, and it's your signature vodka.
Last weekend, the Grammy Award-winning artist premiered and tasted his line of 60-ounce goblets, made with his Voli 305 vodka, along with his entourage at Sugar Factory at Fashion Show mall.
Mr. Worldwide's creations include the Watermelon Patch (Meloncito 305), Fuzzy Peach Penguin Mango (The Tongue Twister) and Hot & Wild Spicy 305 Pineapple (Esto Esta De Pina), which cost $39. The group enjoyed smoking, candy-adorned goblets along with lunch. On the menu were rainbow sliders, bruschetta, salmon salad and desserts, including Twinkie Dinkie and Giggles Snickers.