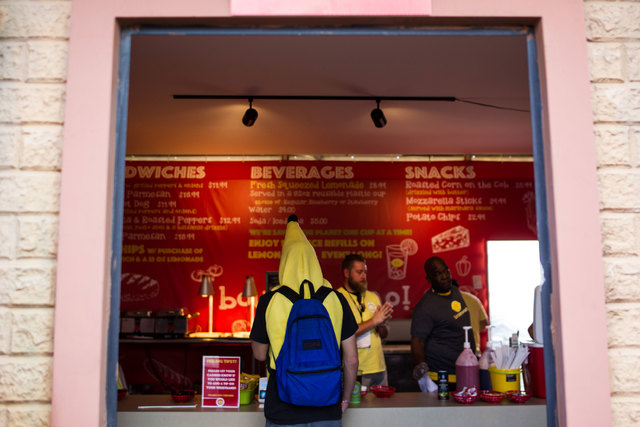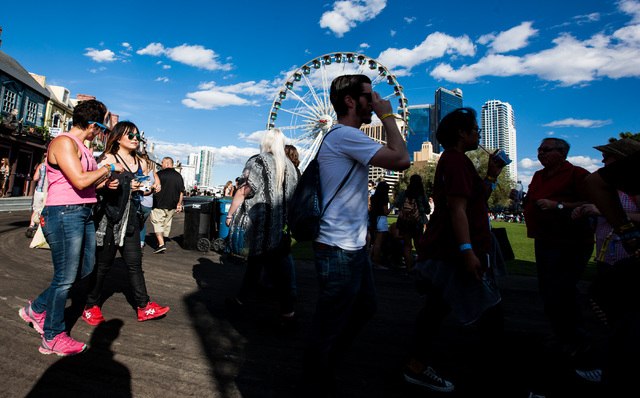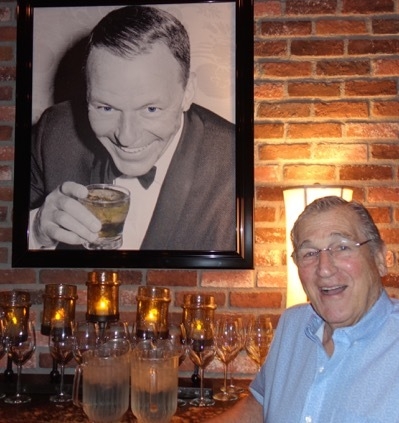 The inaugural Rock in Rio USA festival will be remembered for larger-than-life appearances by Metallica and Taylor Swift and sky-high ticket and food prices.
No matter how you slice it, $64 pizzas are tough to swallow.
Cabdrivers tell me they got an earful over the past two weekends.
One disgruntled festival-goer, Douglas Morrone, complained to Mayor Carolyn Goodman via Twitter: "How can this city allow the terrible price gouging @rockinrio? $70 for a pizza? Really! 3.50 to get your own money back?"
General admission weekend passes went for $300 while GA day passes cost $170.
The happiest campers on the block were at SLS Las Vegas, where restaurant business was booming, especially this past weekend.
"We were a little nervous after the first night," said Matt Erickson, SLS senior vice president of restaurant operations, when the festival attracted a lower-than-expected turnout of 30,000.
Aided by a constant stream of passengers from the monorail, "we had exceptional weekends," Erickson said. Reservations were completely full for the main restaurants, he said.
Jose Andres' Bazaar Meat had one of its best weekends since SLS opened in August.
"Saturday was a who's who of industry executives and affluent locals," Erickson said. The restaurant "is on everyone's radar now."
Andres is being honored Thursday at the Las Vegas Epicurean Affair at the Palazzo pool deck. Some 75 restaurants, nightclubs and beverage purveyors will take part.
SHECKY'S SURPRISE SHOW
Comedy legend Shecky Greene went to the Riviera last week in hopes of taking home a keepsake from the liquidation sale. It didn't go well.
When he and longtime friend Gene Kilroy arrived, they found a huge line. Kilroy got them inside by barking "Metro," and Greene asked for the man in charge.
"I said to him, 'My name is Shecky Greene, and I saved this hotel and they gave me points. I'd just like a couple tokens from the Riviera. He said, 'Get in line. I said, 'That's it?' "
"You know what?" said Greene, during dinner at the Italian American Club with Kilroy and friends. "They gave me 2 (percentage) points in that hotel, and I never got that either."
At one point, he was making $65,000 a week at the Riviera, he said.
Greene, now 89, had a stormy relationship with co-owner Ed Torres. Greene was fired and rehired several times.
When Greene heard the news that the lounge he was performing in was being turned into a keno parlor, he took a pickax onstage and proceeded to chop up the floor. He handed out chunks of the stage as souvenirs.
The next day, Torres, unaware of Greene's exploits, changed his mind about moving the stage. Too late.
Greene, who hasn't performed onstage in more than a year, turned back the clock Sunday.
After dinner, he was invited to the stage, where he performed some of his favorite schticks and sang and joked with Frank Sinatra impressionist Bob Anderson.
While comedically singing in Hebrew, he paused and told the crowd, "Everybody sing."
At one point, he said, "Anyway I'll be back Sunday with some material."
His voice still remarkably strong, he even sang one of Sinatra's favorites, "Softly, As I Leave You."
'MAD MEN' MOMENT
After "Mad Men" ended its long run Sunday night, I went back to watch the first episode, which aired July 19, 2007.
The opening scene, with Don Draper sitting alone in a restaurant, begins with Don Cherry's 1955 hit song "Band of Gold."
Cherry held the rare distinction of being a pop singer who had a Top 10 hit ("Band of Gold," No. 5 on Billboard) while also being a top amateur golfer. He was one stroke behind the leaders in the first round of the 1960 U.S. Open and finished ninth.
Cherry has lived at the Las Vegas Country Club for years with his wife, Francine.
When Cherry celebrated his 90th birthday last year, Jack Nicklaus and his wife, Barbara, sang "Happy Birthday" over the phone, and Arnold Palmer called with birthday greetings.
SIGHTINGS
Priscilla Presley, touring the Elvis exhibition Tuesday with a large entourage at the Westgate. … At Britney Spears' "Piece of Me" show on Saturday at Planet Hollywood's Axis Theater: Van Halen lead singer David Lee Roth, country duo Florida Georgia Line, Scottish DJ sensation Calvin Harris and singer-songwriter Jesse McCartney. … Tyson Beckford, at Crazy Horse III on Saturday…. Ronnie Ortiz-Magro of "Jersey Shore," catching lunch at Greens and Proteins on Monday.
THE PUNCH LINE
"Unusual weather for New York City. Today it was 68 and foggy. No, wait a minute, that's me. I'm sorry, that's me." — David Letterman
Norm Clarke's column appears Sunday, Monday, Wednesday and Friday. He can be reached at 702-383-0244 or email him at norm@reviewjournal.com. Find more online at www.normclarke.com. Follow Norm on Twitter: @Norm_Clarke