Sandra Bullock: The real jewels of 'Ocean's 8' were lasting friendships
Updated May 27, 2018 - 10:28 am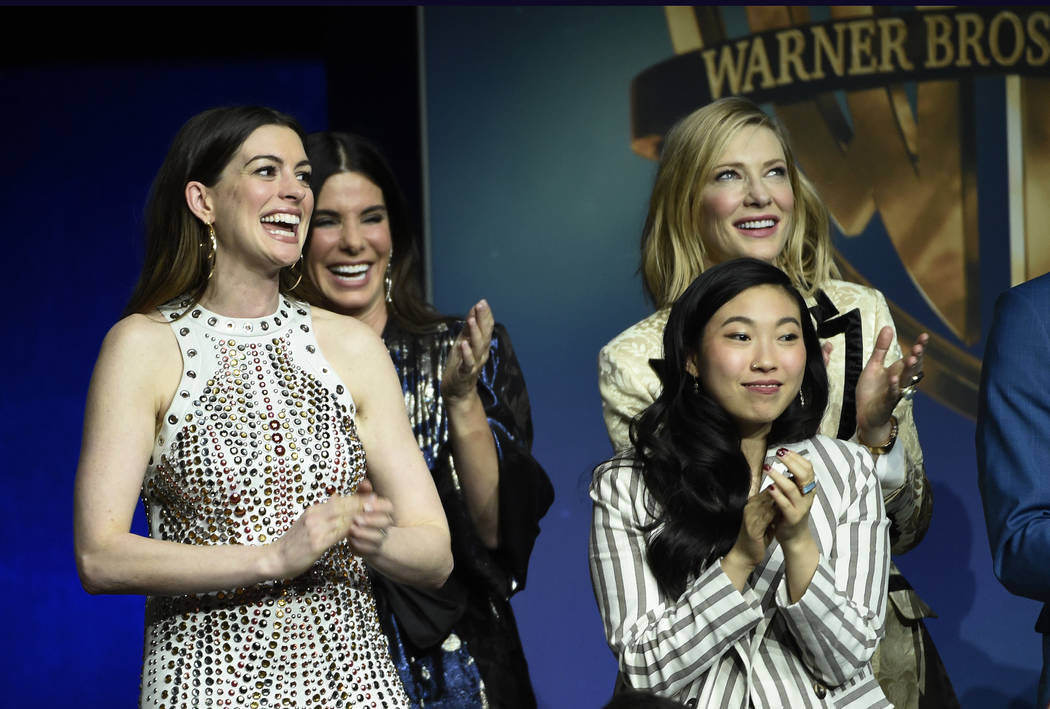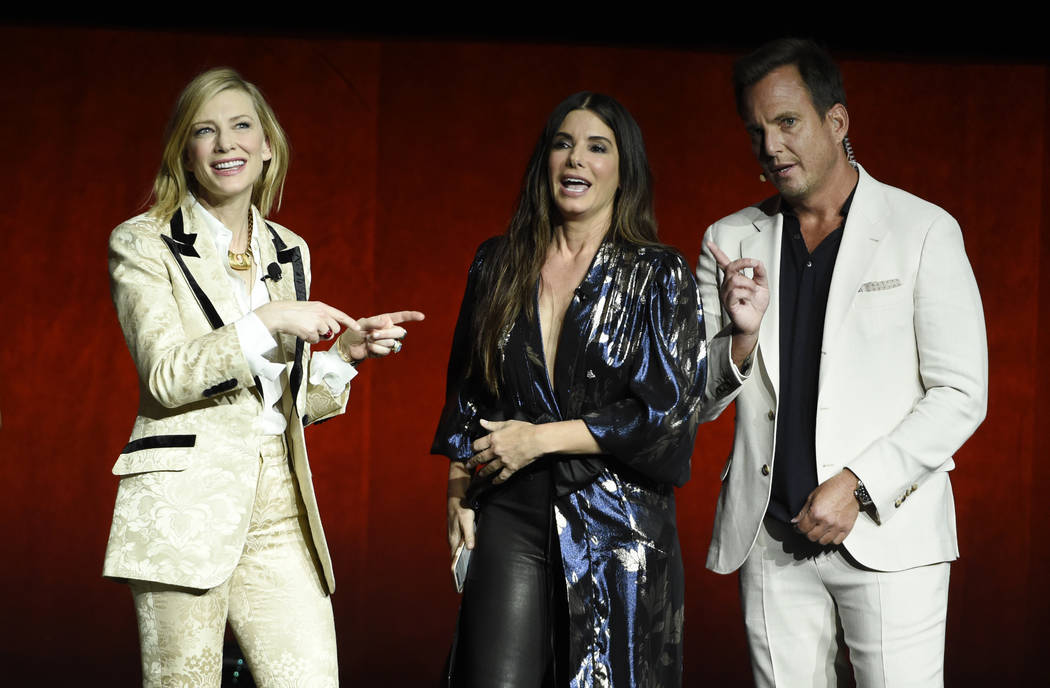 It's a smart idea not to ask Sandra Bullock how she bonded with Cate Blanchett, Anne Hathaway, Mindy Kaling, Rihanna and the other women of "Ocean's 8."
"We did our Kegel exercises together. I'm doing it right now," Bullock quips.
Um, file that under TMI, but Bullock wasn't joking when she said, "I wished we had a bar where we could have just hung out together for a couple of years. That's how much fun it was to bond with all of these women."
Move over Sinatra and Clooney: In "Ocean's 8," it's women who decide to rip off jewels from the Met Gala, with a recently released Debbie Ocean as the leader of the pack.
Review-Journal: What is a typical Sunday like for you?
Bullock: It's all about hanging out with the kids (Louis, 8, and Laila, 5). I was given the blessing of these extraordinary creatures and human beings. Lou is my sensitive one. He's so kind and smart. Laila is my little fighter with the amazing spirit. It's about embracing the moments, and I'm so grateful to grab them.
Who was the first to suggest to you a female-driven "Ocean's 8?"
I took a meeting with (director) Gary (Ross) and (the late producer) Jerry (Weintraub) and they were really excited about a female "Ocean's 8" with my character, Debbie, as the sister of Danny Ocean, played by George Clooney in the other films. I thought it was a really fun idea, but I didn't think at the time that it would get made. A year and a half later, a script was sent to me.
What was it like the first time all the women were together in one room?
I'll never forget Helena Bonham Carter had this plate of meat attached to her chest and she was passing out snacks. She gave meat to everyone. I think it was one of those pu-pu platters or a charcuterie thing with meats and cheeses. All I know is she had this tray of treats and broke the ice. Then she even came around with a tray of drinks. We love her.
So, this was female bonding to infinity?
We were able to bond and connect in a really special way that continues to this day with texting. These friendships continue, and I hope they will, long past the release of this film.
Is it tough to find female friends on sets?
That's what was different about this film. We managed to connect on a level that wouldn't have been given a chance in most other films. There were eight strong women here. On most films, there is one or two women and all the actresses out there are sort of fighting for those roles. Here we were in Hawaii with all of this star light shining. I felt really lucky.
You wore amazing fashions in this movie. Was it fun to really dress up?
I have this great coat in the movie, but the truth was you wanted basically everything everyone was wearing in this film. I have to say the designers were so generous with all of us. We all had strong opinions about what was going on our bodies and the designers were incredibly collaborative.
You've had so many hits and won an Oscar. Is there anything left to prove?
I'm always looking for something that's inspiring to do, or an experience (that) I didn't have in the past. On this film, I came out of it with so much more than I ever imagined.
In this year of inclusion, why is an all-female movie so important?
I love how women work it out as a group. In the film, you see my character stepping back and letting the more-gifted one step forward. We wanted to say that with women it's about recognizing talent. Women are great in the way that they will — from the heart — say, "Go out and truly shine. I got your back." Sure, you also see them fight, but we're fighting for the greater good, which in this film happens to be a whole lot of money. The truth is I didn't care about the heist as much as how the women treated each other and lifted each other up.
Is that how it goes with your female friends?
That's the world I know. It's just not a world that's represented in the media a lot. What happens when we treat each other that way is that there is so much love and support that it equalizes a lot of things. We just need to show this way of being.
How has this movement to give women equal pay and say affected you personally?
I think it's a human issue. It affects the men in our industry, too. I think this change will be as good for them. Hopefully, women will see more support from the men. We're not saying that we don't want to be there with the men. We all just want a spot at the table — and the support.