'This is a crazy life. This is nuts': Robbie Knievel's high-flying life in Vegas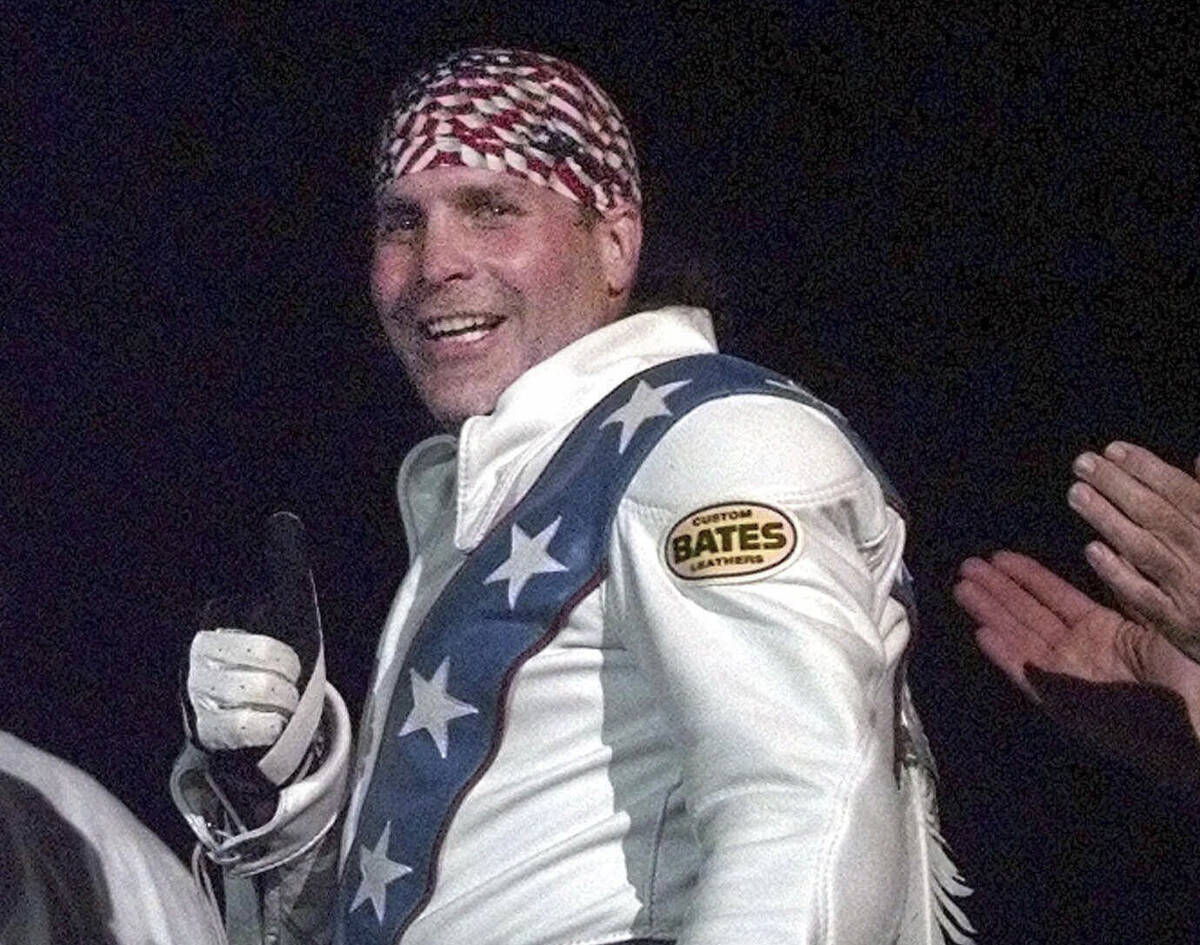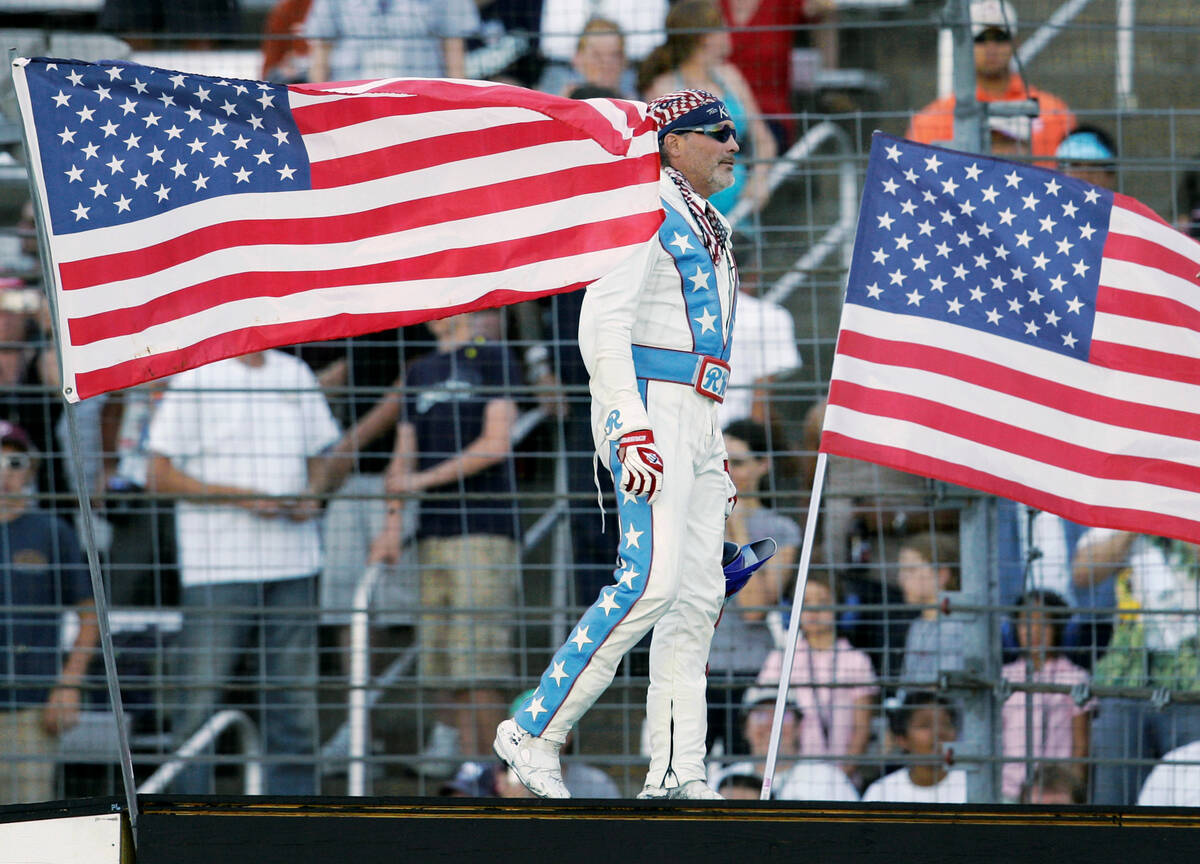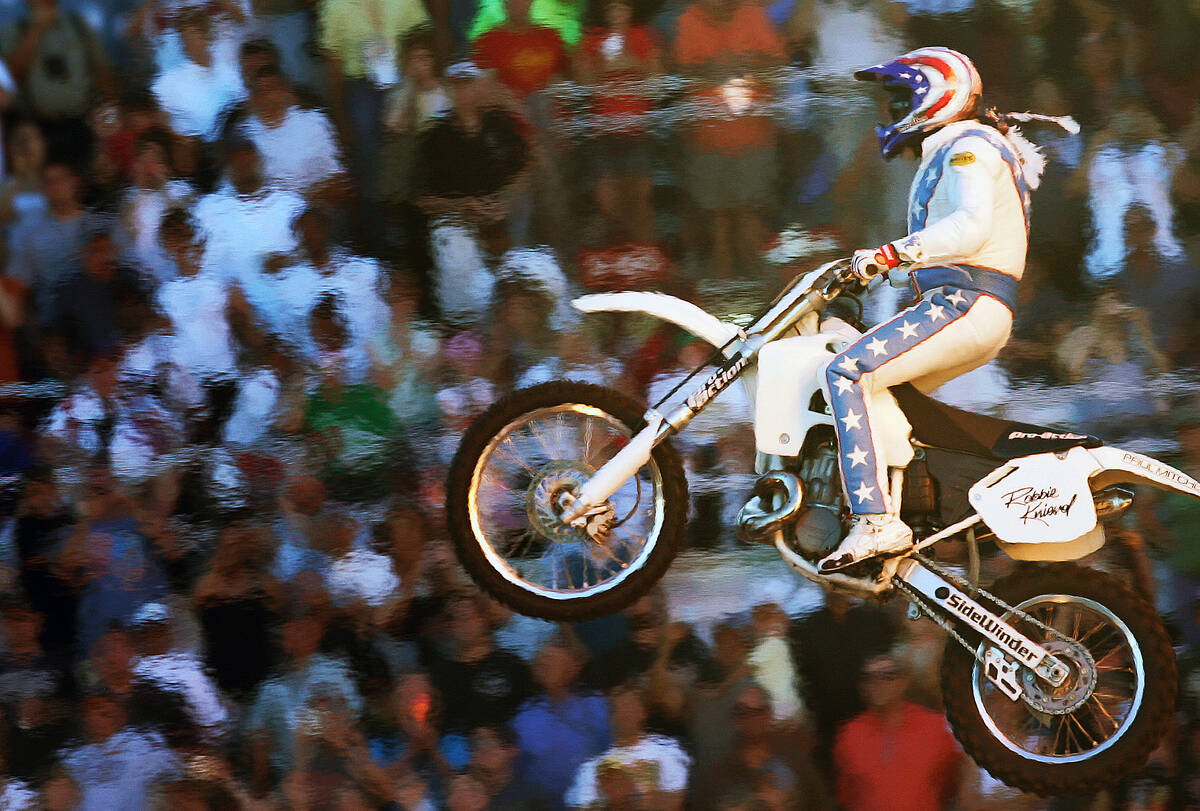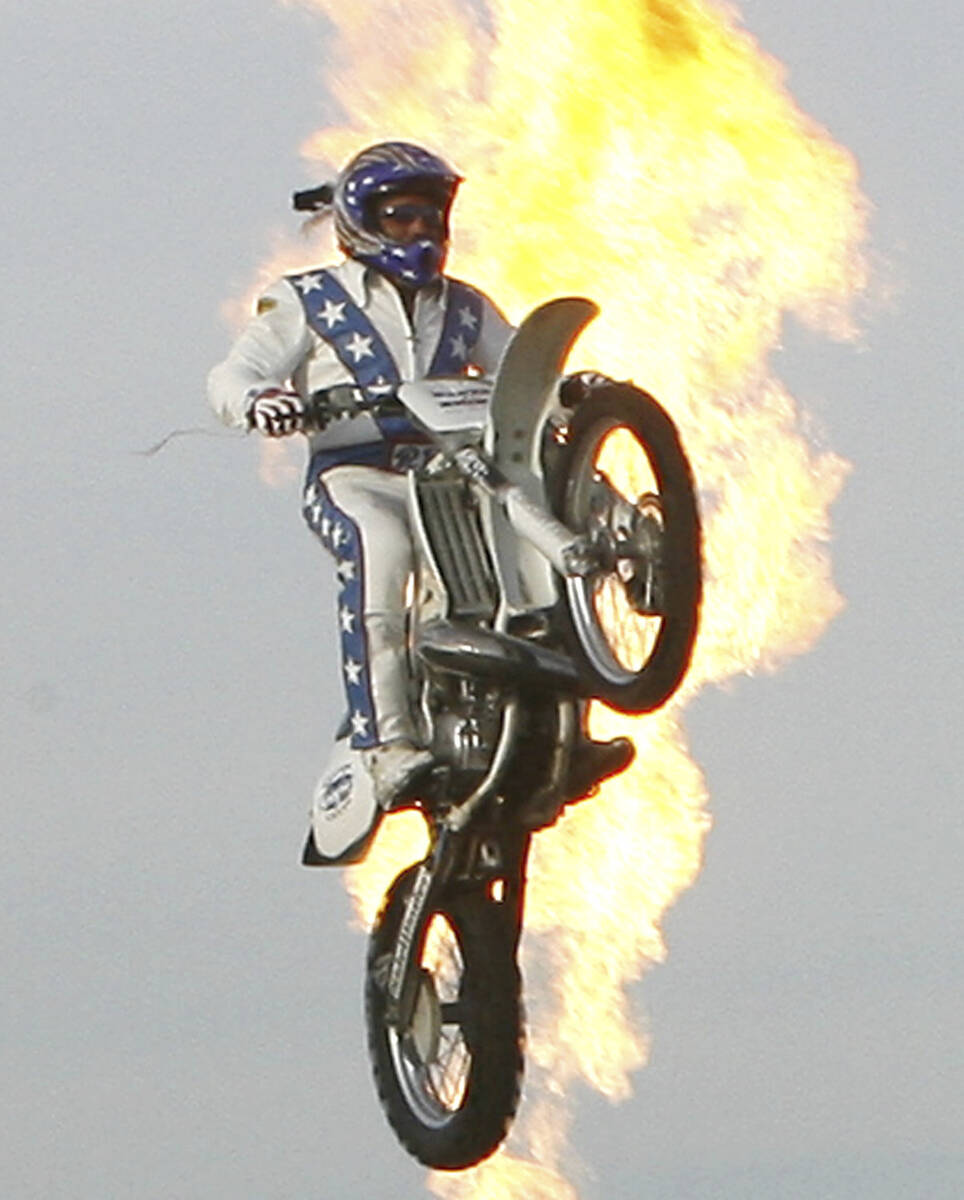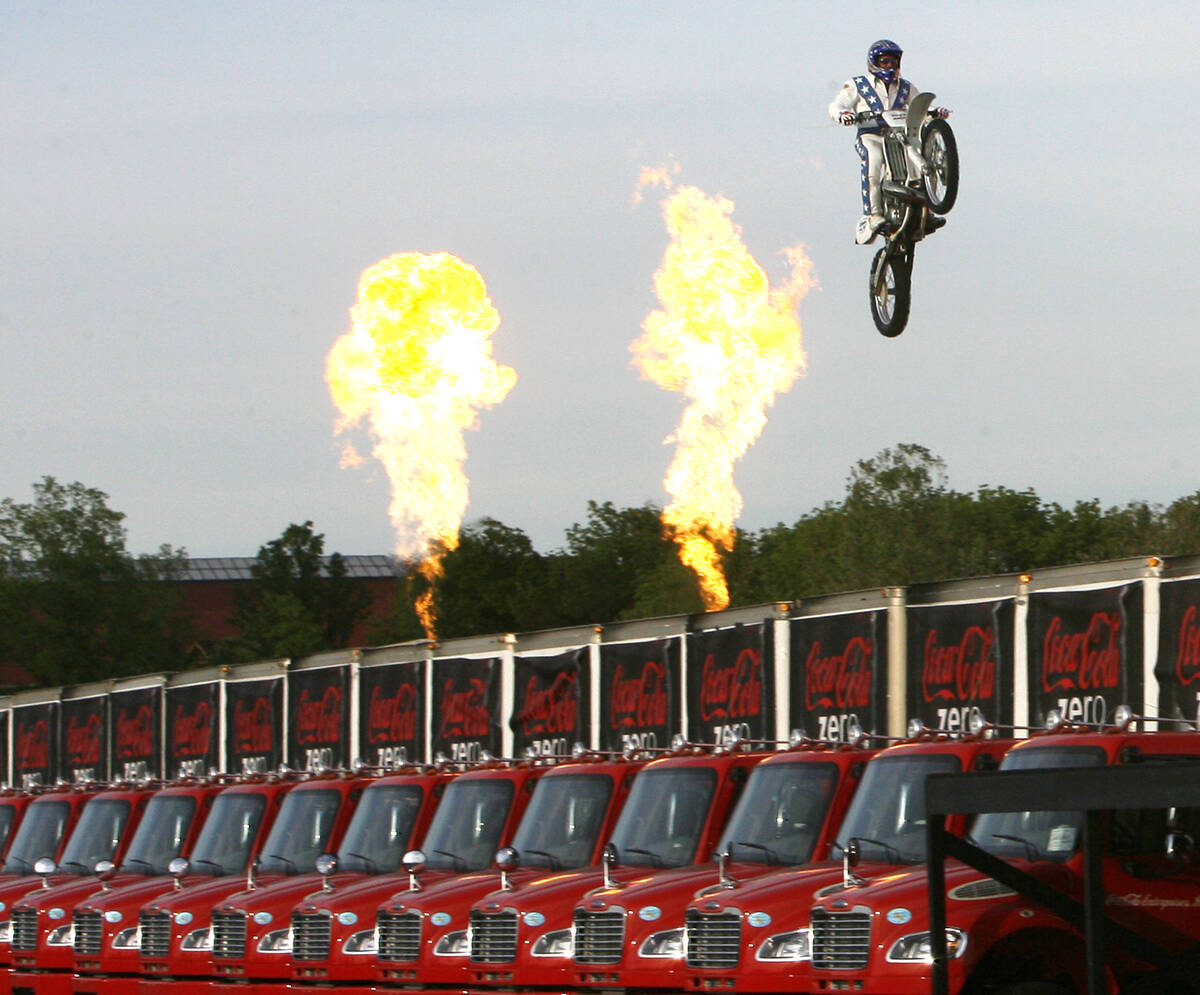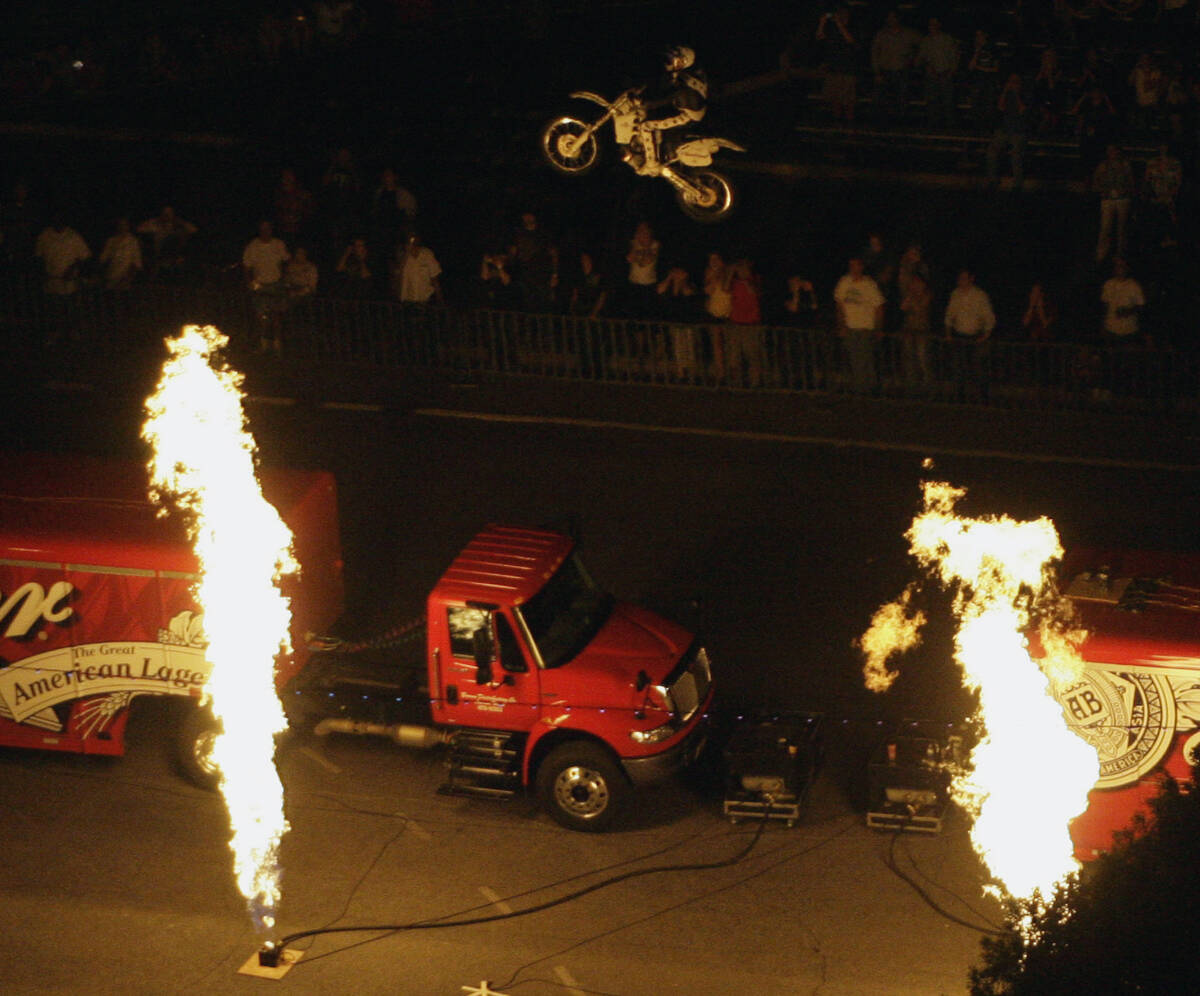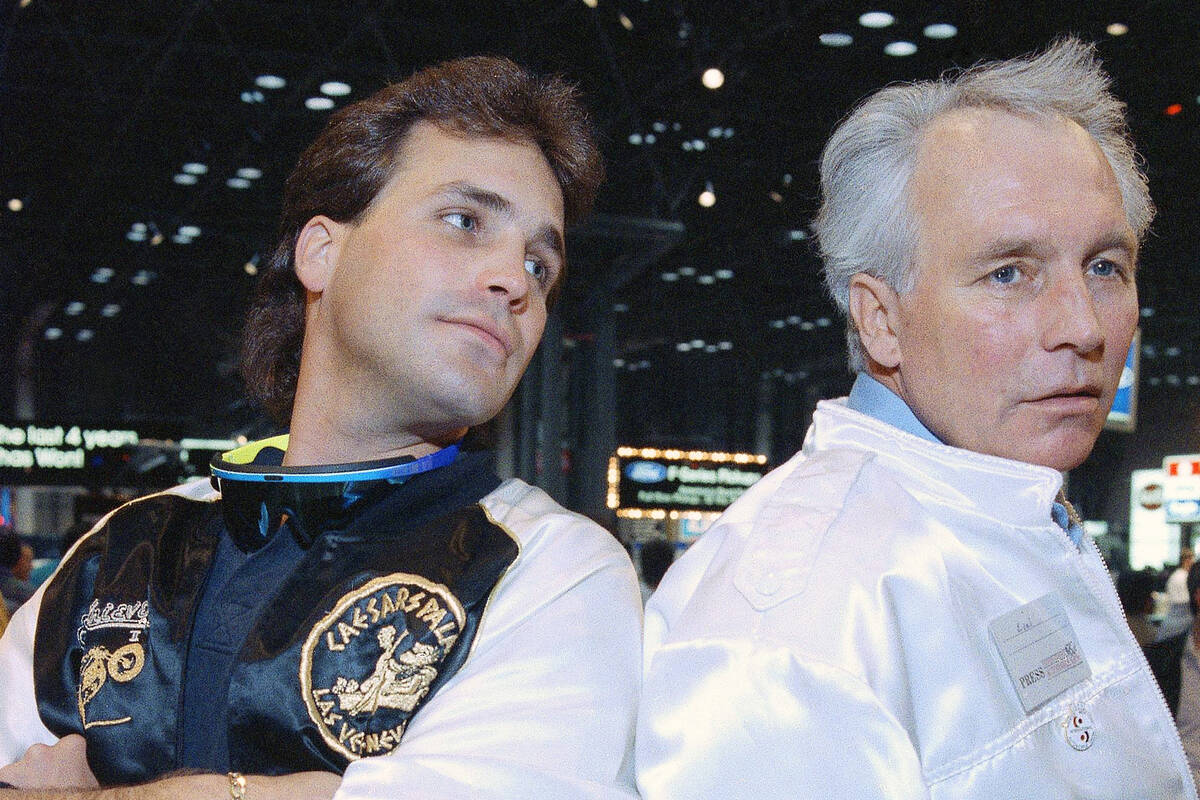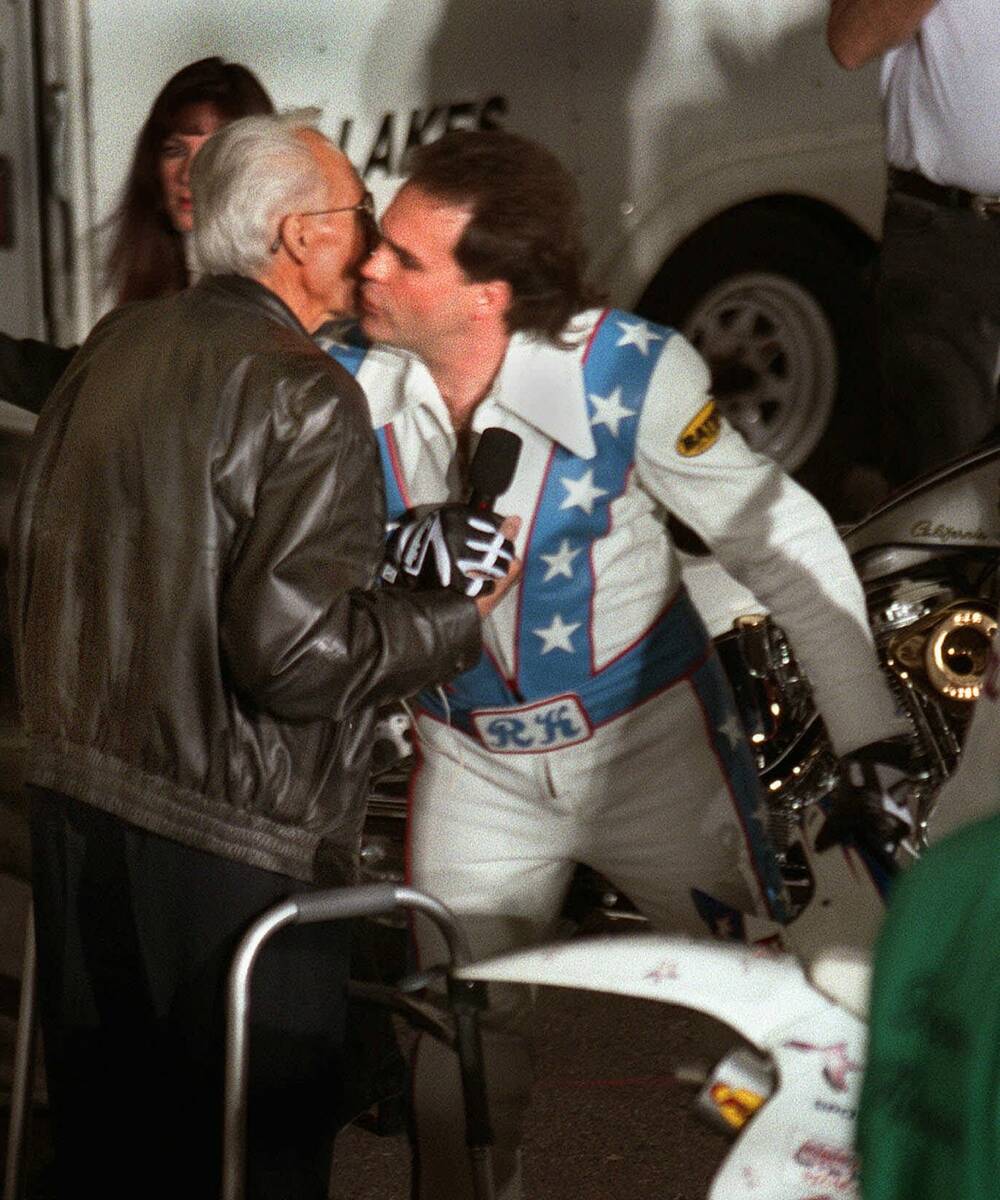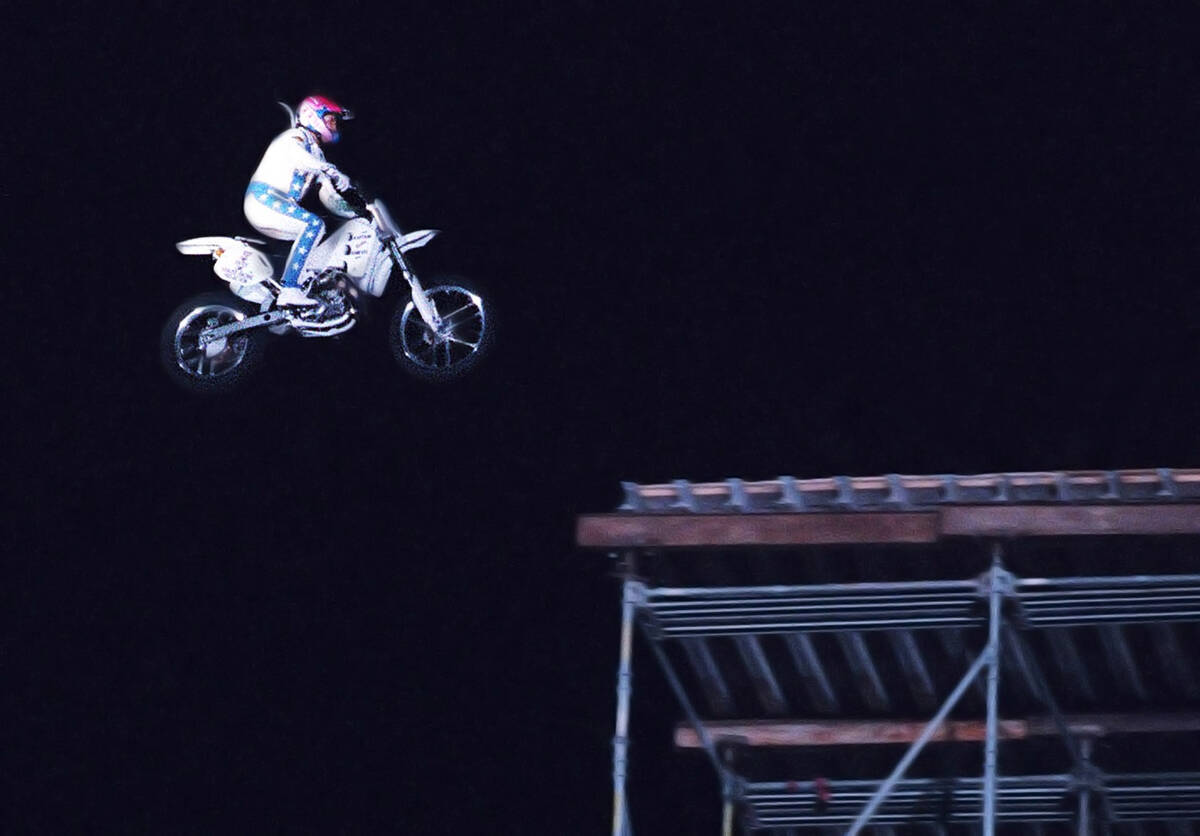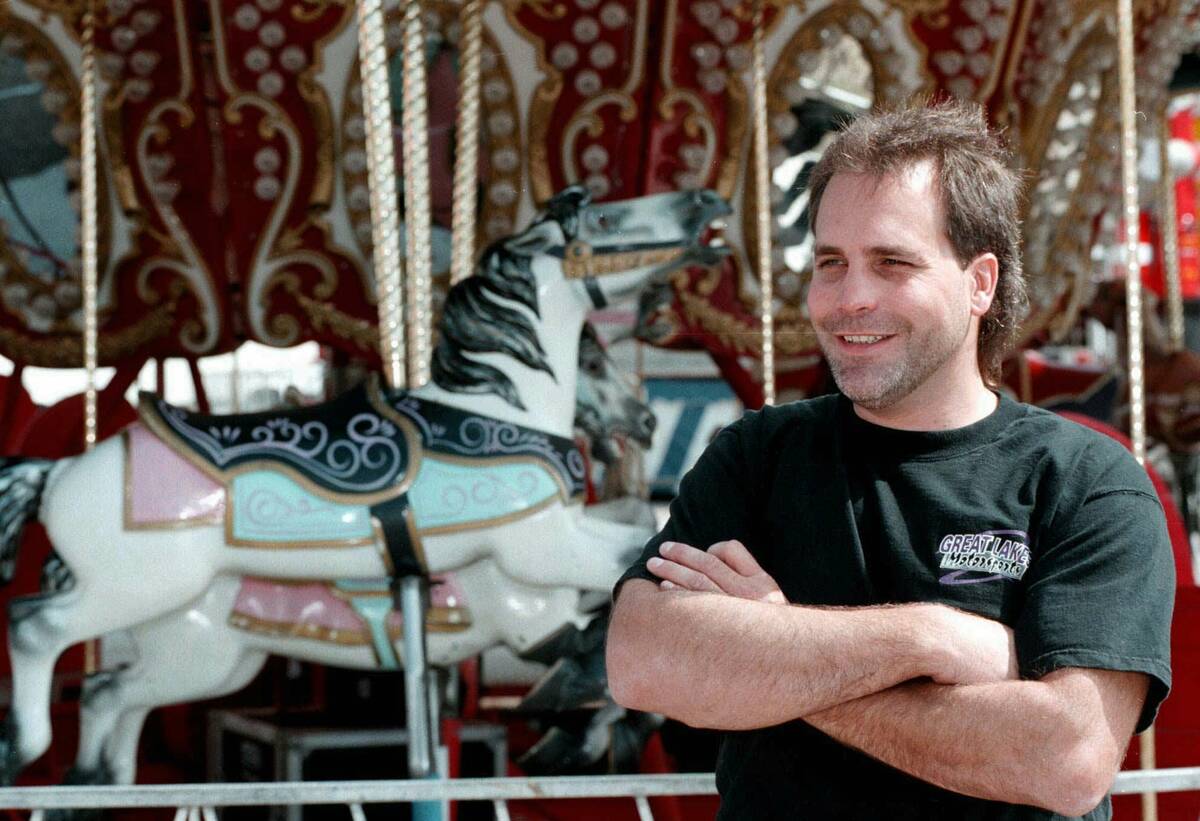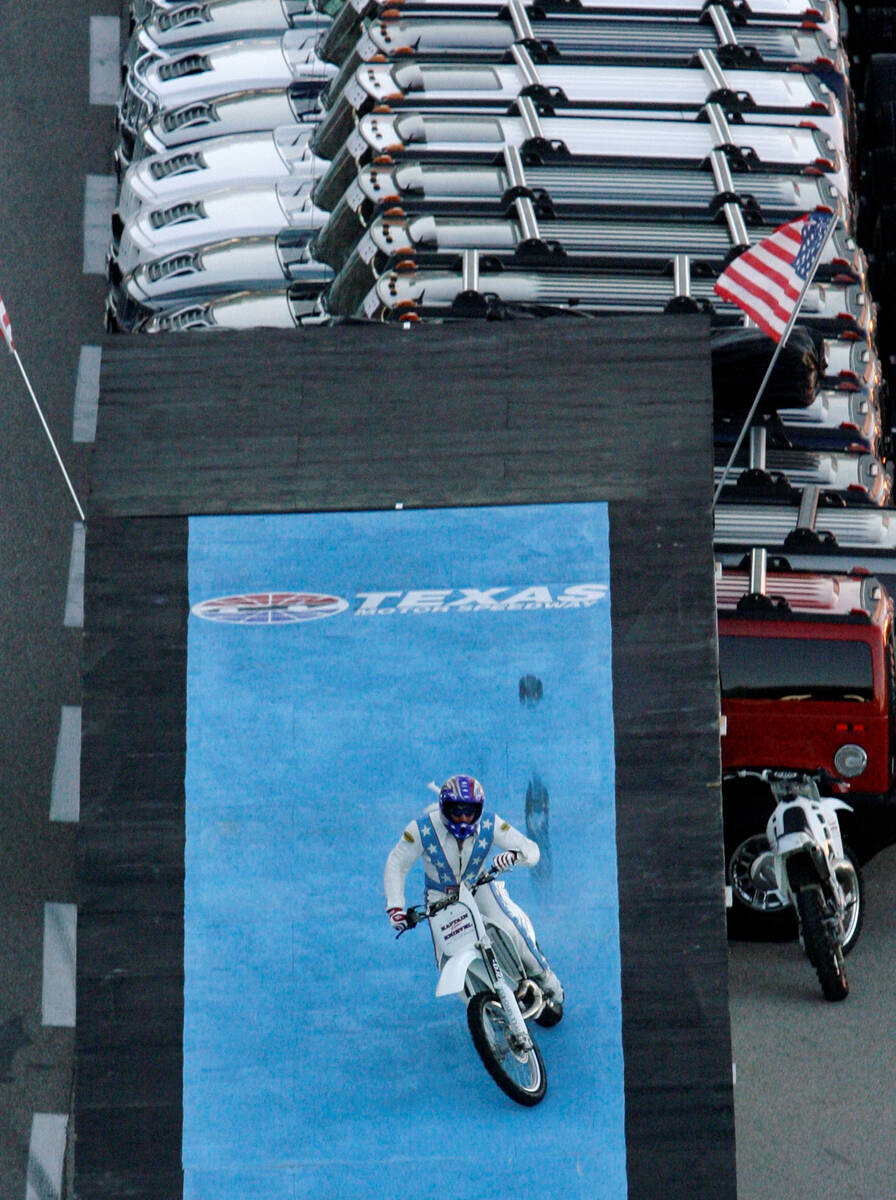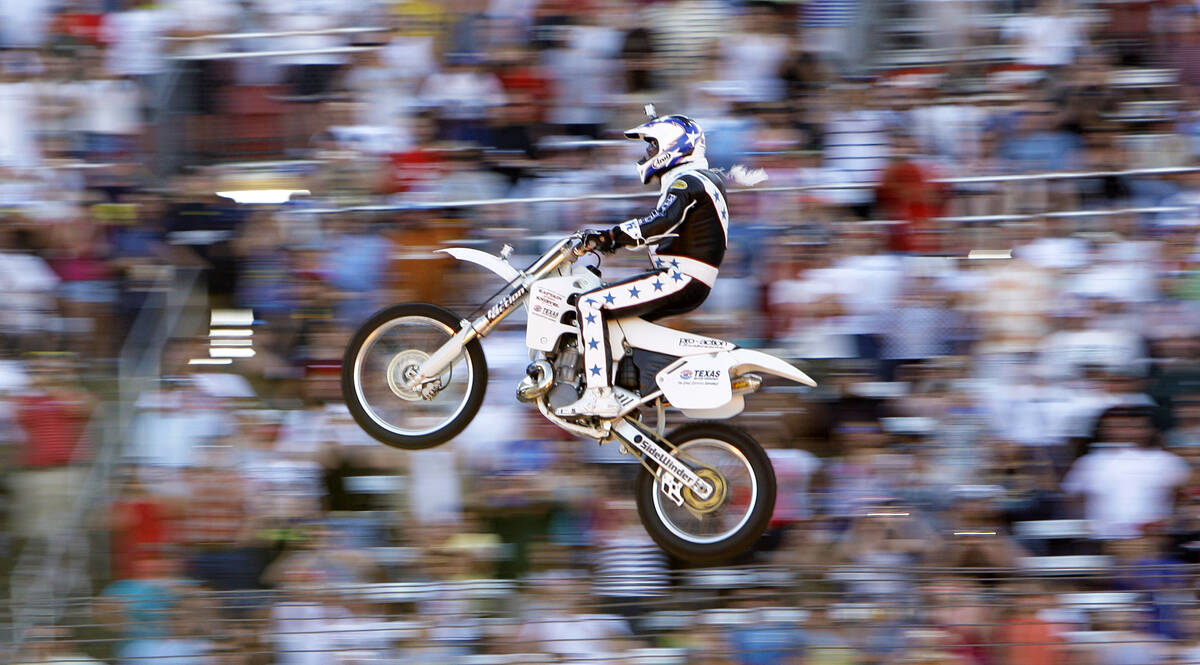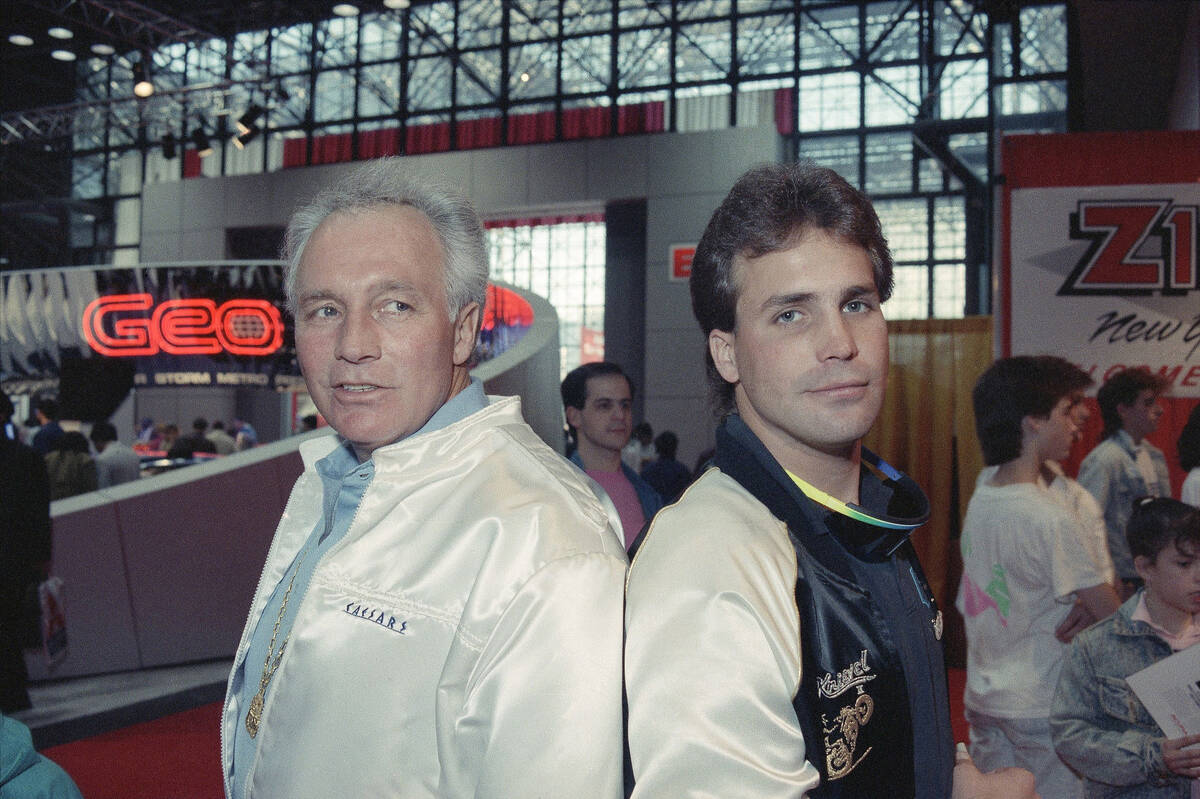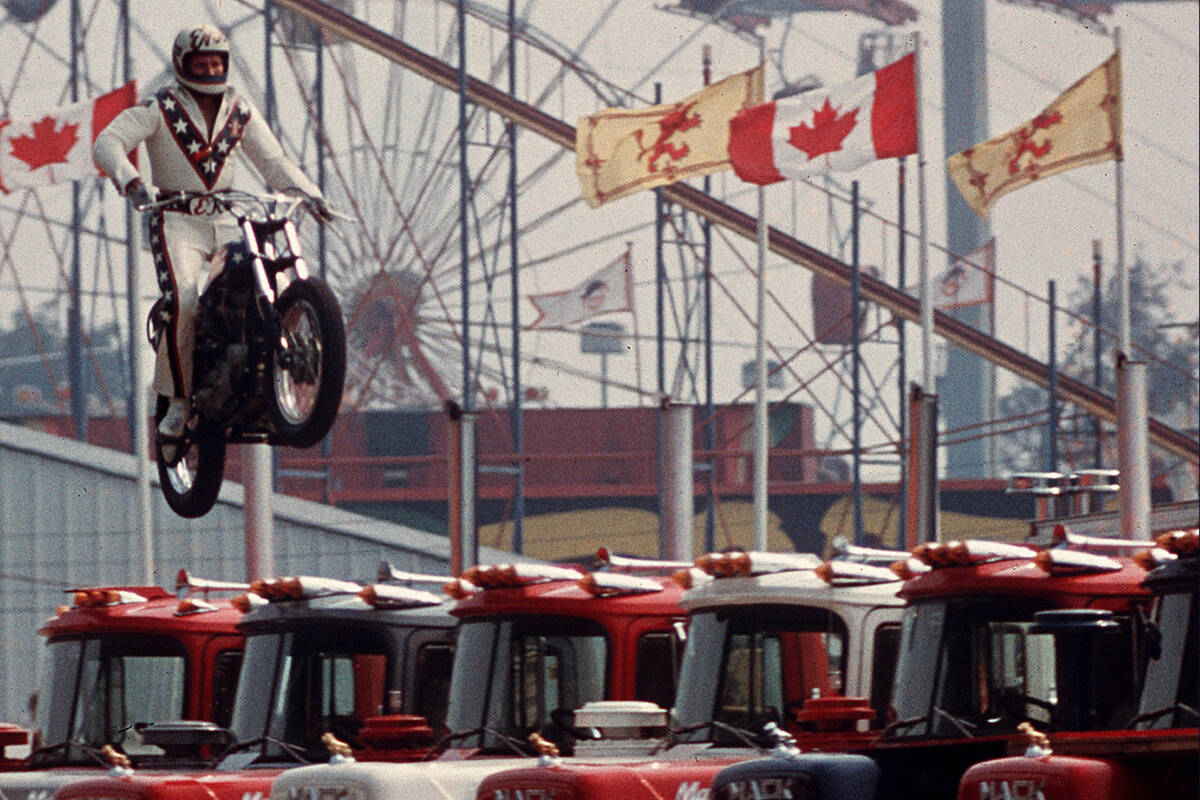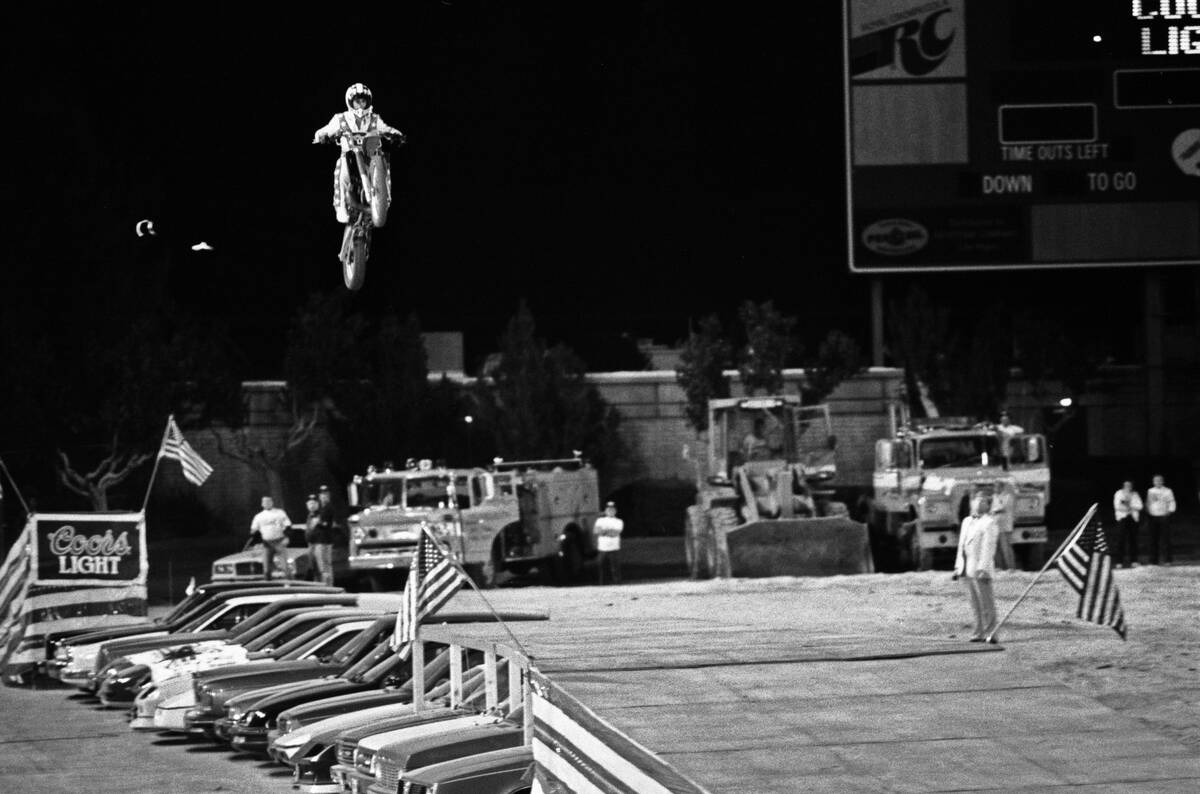 He was a natural-born daredevil who managed to achieve something even his father couldn't — which is saying something, considering that dad was perhaps America's most famous stunt performer, the adrenal gland incarnate known as Evel Knievel, a man who was to a motorcycle what a cannonball is to a cannon.
On April 14, 1989, Robbie Knievel successfully jumped the fountains at Caesars Palace, completing a feat that the elder Knievel attempted in 1967, but came up just short, crashing into a safety ramp, rendering his body a painful series of stress fractures.
"That was for you, Dad," Robbie said as he hugged his father upon landing the perilous jump in front of 30,000 spectators on the Strip and myriad more TV viewers.
It was a wild, dangerous, "Did you just see that?!" moment in a life full of them.
Early Friday morning, that life came to an end: Robbie Knievel died after a lengthy battle with pancreatic cancer in Reno.
He was 60 years old.
But the Knievel family's legacy lives on in a city that was the site of four of his most memorable jumps, from downtown's Evel Knievel-themed Evel Pie pizzeria to the forthcoming Evel Knievel Museum, which will be relocating here from its current home in Topeka, Kansas.
According to Robbie's older brother Kelly Knievel, who co-owns Evel Pie, being daredevils was just who his brother and father were.
"In my dad and Robbie's case, there's no separation between their daredevil-ness and their feats and how they lived their life," he explains.
Born on May 7, 1962 in Butte, Montana, Robbie Knievel began riding motorcycles at age 7. The next year, he performed his first show with his father at New York City's Madison Square Garden, joining him on tour when he was but 12 years old.
In the decades that followed, he'd become a renowned daredevil in his own right, completing nearly 350 jumps and notching 20 world records.
A number of his most famous feats took place in these parts.
Following his jump over the Caesars fountains, he soared over a row of 30 limousines in the Tropicana parking lot in February 1998, breaking his own record of 230 feet by 1 foot as part of the Fox TV show "Daredevils Live; Shattering the Records."
The following February, he jumped 130 feet between the two towers of The Jockey Club during another television Fox special, "Robbie Knievel Building-to-Building Death Jump Live."
"I was worried about the speed," Knievel told the RJ after completing the jump. "'I thought, 'This is crazy, this is a crazy life. This is nuts.' But it's not like I was going to get off my bike and say, 'I'm not doing it, I'm chicken.' "
Three months later, Knievel set another record by flying over a 1,500-foot gorge near the Grand Canyon.
In his final Vegas performance, Knievel jumped in front of the volcano at the Mirage on New Year's Eve 2008.
For all his record-breaking success as a stunt performer, Knievel struggled with alcohol abuse in his personal life.
Following a DUI charge in 2013, he acknowledged to "TMZ Live" that he had a drinking problem.
Two years later, he was arrested again for a DUI after running a red light and causing a four-car pile-up in Butte.
"Robbie lived hard — same as his jumps," Kelly says. "The life of a daredevil is just not easy."
Above all else, though, Robbie Knievel was an entertainer, just like his father, which is why Vegas fit both of them as snugly as their star-spangled, red-white-and-blue leather biking suits.
Hence, the family name lives on at the memorabilia-strewn Evel Pie, which opened in 2016.
"They've done a great job using the legend and brand of Evel Knievel to make a very successful restaurant," Kelly says of his partners in the project, which include Golden Tiki owner Branden Powers, Jeff Fine and Seth Schorr.
He also notes that the Evel Knievel Museum and Extreme Sports Hall of Fame will be coming to town soon.
"It just got approved last week," Kelly notes. "We'll start construction on that. It'll be great for Las Vegas. We're really looking forward to it."
The museum will carry on the Knievel legacy, much like Robbie did.
"It takes a lot of guts and glory to be a daredevil," Kelly says. "Robbie had both."
Contact Jason Bracelin at jbracelin@reviewjournal.com or 702-383-0476. Follow @jbracelin76 on Instagram.