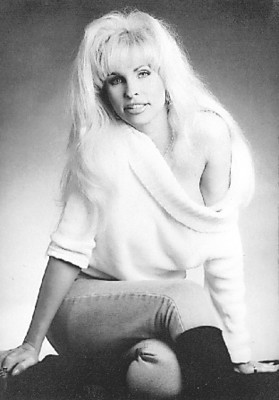 Transgender entertainment legend Jahna Steele died from an accidental overdose of drugs, including cocaine and morphine, the Clark County Coroner's office confirmed Tuesday.
Steele, 49, died Jan. 24 at a friend's home in Las Vegas. During the early 1990's, she was voted the sexiest and "most beautiful showgirl" before an expose by "A Current Affair" outed her as a transexual and cost her her job as host of the "Crazy Girls" topless revue at the Riviera Hotel.
The cause of death, according to the Coroner's office, came from a mix of cocaine, morphine and hydromorphone.
She returned to Las Vegas in 2004 as host of "The World's Most Beautiful Transexual Contest" at the Riviera.
–NORM CLARKE, Vegas Confidential