Charlie Sheen admits he is HIV positive
November 17, 2015 - 10:22 am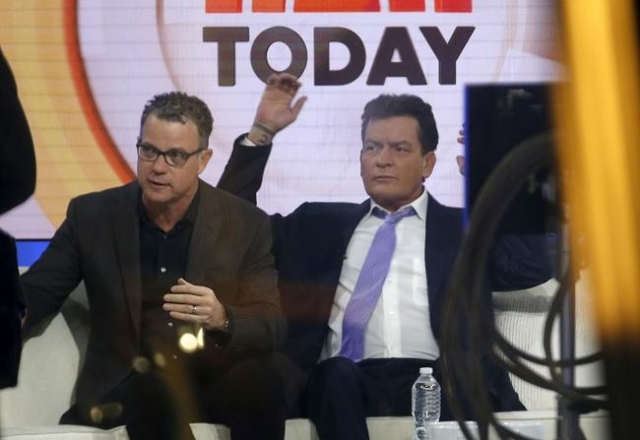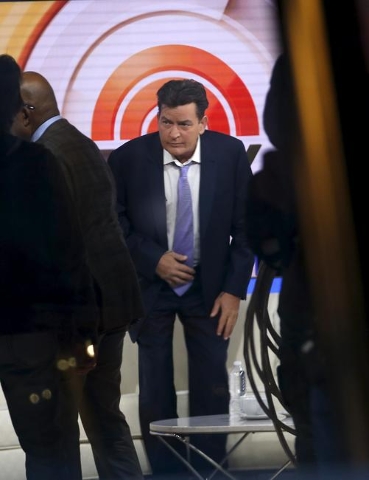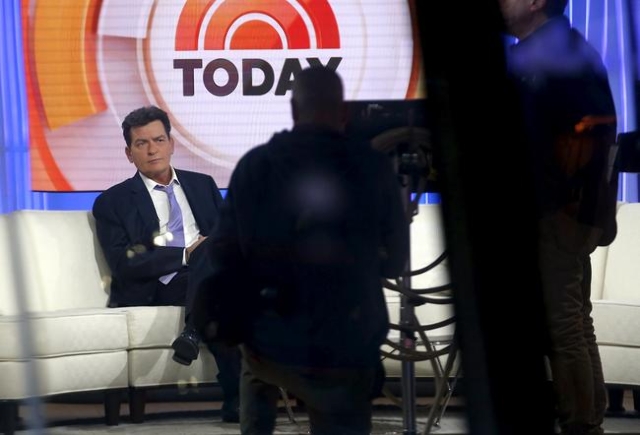 NEW YORK — Charlie Sheen, the wayward star of U.S. television comedy "Two and A Half Men," said on Tuesday he was diagnosed as HIV positive some four years ago and had been extorted for more than $10 million to keep the information quiet.
Sheen, 50, told NBC's "Today" TV show he was speaking out because he was being blackmailed, and to refute tabloid reports that he has AIDS and was spreading it to others.
"I have to put a stop to this onslaught, this barrage of attacks and of subtruths and very harmful and mercurial stories," he said.
"I am here to admit that I am in fact HIV positive," Sheen said, adding he was "not entirely sure" how he contracted the virus.
Sheen acknowledged he had paid "upwards of $10 million" in recent years to "desperate charlatans" for their silence about his condition but would no longer do so.
"I think I released myself from this prison today," he said.
It was unclear on Tuesday whether Sheen would bring any legal action for extortion or blackmail. His representatives did not immediately respond to queries on the matter.
Sheen's doctor, Robert Huizenga, also appeared on the "Today" show and said the actor "does not have AIDS." Huizenga said later in an open letter released by the actor that Sheen was taking four antiretroviral drugs and that his viral HIV load was now "consistently undetectable."
Sheen, who has been divorced three times, played the womanizing bachelor Charlie Harper on top-rated comedy "Two and A Half Men" for eight years before being fired in 2011 for bad behavior that included cocaine-fueled partying with porn stars and a conviction for assaulting his ex-wife.
At the time, he was the highest paid actor on U.S, television, with a reported salary of some $1.8 million per episode.
Asked whether he had transmitted HIV to anyone since his diagnosis, Sheen said on Tuesday, "impossible," adding that he had "always led with condoms and honesty when it came to my condition."
He said he had informed his ex-wives, actresses Brooke Mueller and Denise Richards, immediately after getting his diagnosis. Mueller and Richards both issued statements saying neither they nor their four children with Sheen were HIV positive.
"ABYSMAL DESCENT"
After being fired from "Two and A Half Men," Sheen set up home with two porn stars he called "goddesses" and boasted of having "tiger blood" in his veins.
It was around that time that Sheen was first diagnosed.
"It started with what I thought was a series of crushing headaches," he said. "I thought I had a brain tumor."
In the open letter released to media after the TV interview, Sheen said shame and disbelief over the diagnosis led to "an abysmal descent into profound substance abuse and fathomless drinking. It was a suicide run."
The actor said he has put his partying days behind him.
Sheen, the son of "West Wing" TV actor Martin Sheen, said he doesn't feel any stigma from being HIV positive, a condition that affects more than 1.2 million people in the United States alone, according to government statistics.
HIV, or human immunodeficiency virus, weakens the immune system by destroying cells that fight disease. No cure exists, but with medical care it can be controlled. If not, one can develop AIDS.
Reaction to Sheen's announcement was largely compassionate and his name quickly become the top trending topic on Twitter.
"Total respect to @charliesheen opening up about his HIV positive status, may your strength be repaid and know people really do care!" tweeted Brett Herriot.
Another Twitter posting, from Howarse7, said, "I don't condone Charlie Sheen's recklessness but the headlines and jokes about it show just how little society has progressed. It's sad."
Sheen also starred in 1980s movies "Platoon" and "Wall Street," as well as the 2012-2014 cable TV comedy "Anger Management," which was closely based on his life.
Sheen's bumpy road:
• July 2014: Sheen was caught on video outside a Taco Bell, admitting to being "hammered."
• October 2014: A Los Angeles dental technician sued Sheen over actions during a September office visit, claiming that the actor tried to remove her bra, punched her in the chest and verbally threatened her while he was in a dental chair for treatment. Sheen's attorneys countered that his outburst was amplified by the effects of nitrous oxide. The plaintiff dropped the lawsuit this month.
• November 2014: Sheen called off his engagement to Brett Rossi, a former adult film star, weeks before their November wedding. At the same time, he and Rossi — who would have been his fourth wife — announced they were splitting up.
• December 2014: FX canceled "Anger Management."
• February 2015: CBS aired the final episode of "Two and a Half Men," in which a Sheen lookalike was crushed by a falling piano.
• June 2015: On Father's Day, Sheen took to Twitter to attack ex-wife Denise Richards, with whom he shares two daughters. In a stream of hateful tweets, he called her "a terrorist" and the "worst mom alive."
• October 2015: Sheen was kicked out a Southern California bar after getting in an argument with a musician.