Check out these new ways to see the Las Vegas Strip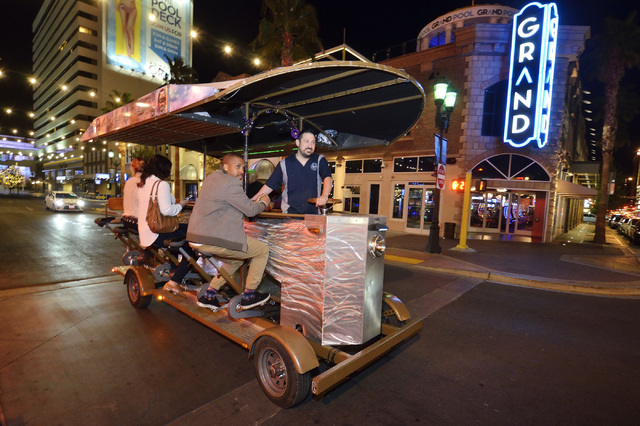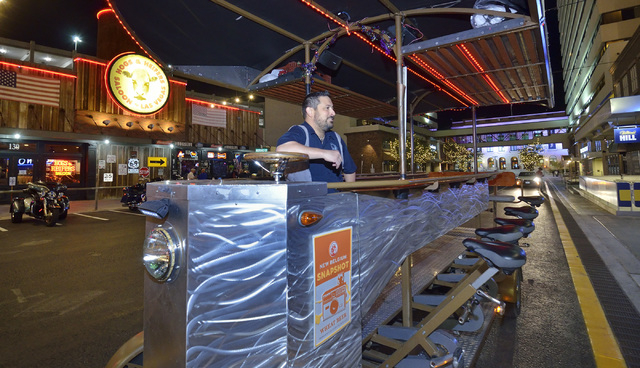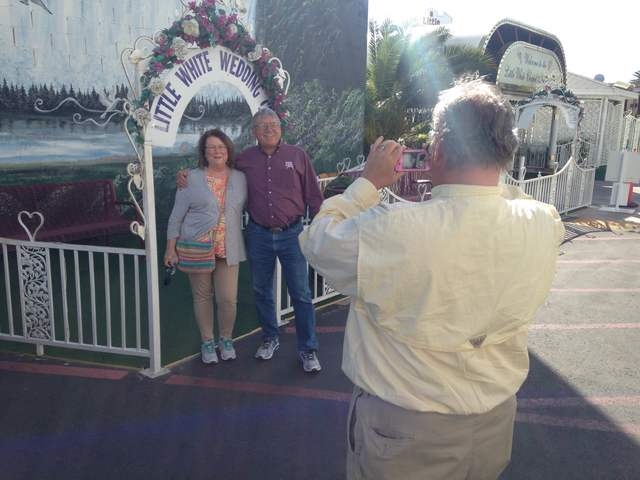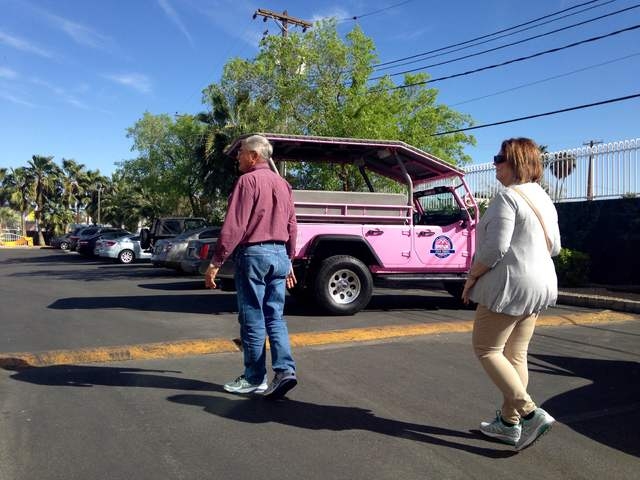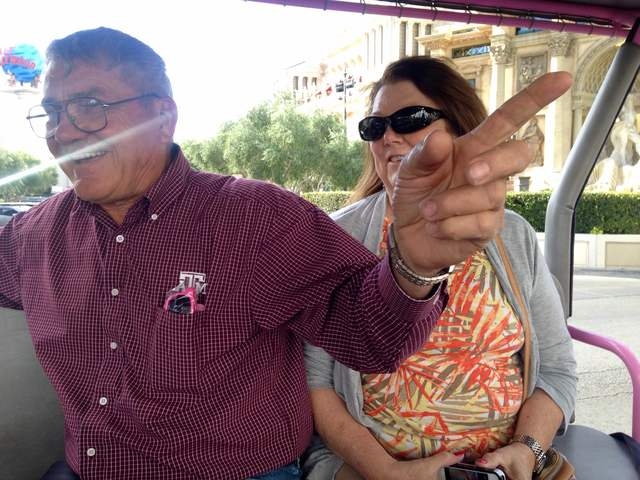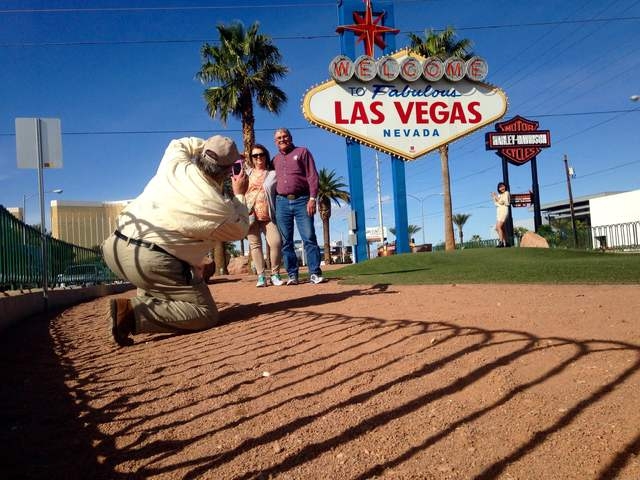 If you've ever wanted to feel the wind in your hair while Sisqo's "Thong Song" moves through speakers — while you're on a bicycle made for 15 in downtown Las Vegas — there's a company for that. If you've ever wanted to ride in a topless, bright pink Jeep down Las Vegas Boulevard, learning the history of the city — there's a company for that. And, if you've ever wanted to feel like you're in London and Sin City at the same time, traveling on a double-decker bus up and down the Strip — there's a company for that, too.
The Vegas Pub Crawler doesn't exactly crawl through its downtown path.
Rather, with a blasting "let me see that thong" cry from Sisqo and laughing, hollering and dancing riders, it very noticeably owned the streets on a night in early March.
Rico Miller Jr. and Karina Cubiletti knew exactly what they were in for when they hopped on board. The Palmdale, California, pair have toured the Fremont District twice on Russell Davis' cycle.
"We wanna show off downtown," Davis said of his tour's route. "We wanna show off all the cool stuff that's down here."
Ben Contorno, a tour operator, showed off Nacho Daddy, Atomic Liquors and Gold Spike after picking up his group of four at Downtown Grand.
Miller Jr. walked up to the meeting site with a bottle of champagne in hand, ready to roll.
Within seconds, Miller Jr. and Cubiletti were dancing on their bike seats to "Thrift Shop," by Macklemore.
The two- to three-hour tours always have a similar atmosphere, Contorno said.
Riders are able to sight-see while taking in food and drink from handpicked downtown hot spots.
Just be ready to multitask. The ability to sing along to Pitbull, laugh hysterically, wave at people on the street and pedal a giant boat of a bicycle is not required, but it certainly helps.
You want to sit back, relax and enjoy Las Vegas without getting your cardio in, you say?
Hop on and hop off a sightseeing trip on the Big Bus.
Get aboard the red double-decker buses at stops throughout the Strip and ride by the most famous properties, get off for a closer look, then get back on to continue the tour.
The company offers tours lasting three hours to 48 hours, and passengers can come and go as they please.
After picking up a group from Circus Circus with a microphone in hand, guide Jessica Dotterer pointed out sights, such as the Hard Rock guitar and the New York-New York skyline from the top of the half-packed bus in March.
It was a day tour, but everyone knows the Strip is most beautiful at night.
Sightseers can also view Las Vegas Boulevard and Fremont Street after sundown with commentary from a guide in the condensed three-hour tour.
Those who'd prefer a more in-depth look at sites throughout the valley can take a ride with Pink Jeep Tours.
Peggy and Gary Hafernick sat quietly as sun rays hit their backs in an open-air Jeep.
The couple, from Palacios, Texas, has toured with the company three times in their two visits to Las Vegas.
This time, they'd see iconic wedding chapels, the "Welcome to Fabulous Las Vegas Sign" and erupting Bellagio fountains from a pod on the High Roller at the Linq.
"Guys, we are coming to the end of Las Vegas," guide Richard Evans warned. "And we are about to enter Paradise."
Passing the Stratosphere, heading south on Las Vegas Boulevard, the Hafernicks were shown past and present-day Vegas.
With the former Riviera to the east and the up-and-coming Resorts World site to the west, Evans described the states and historical significance of each.
For three hours, the husband and wife rode from one end of the Strip to the other, not missing a single hole in the wall. (Really, Battista's Hole in the Wall Italian restaurant even made it into Evans' lesson plan.)
The company, which offers full- and half-day tours, is best known for its off-Strip offerings for places like the Grand Canyon, Hoover Dam and Zion National Park.
Whether you want to walk, cycle or ride, the ability to see and learn about the places that make Las Vegas great is out there, or in there, depending on your vehicle of choice.
Contact Kimberly De La Cruz at kdelacruz@reviewjournal.com or 702-387-5244. Find her on Twitter: @KimberlyinLV