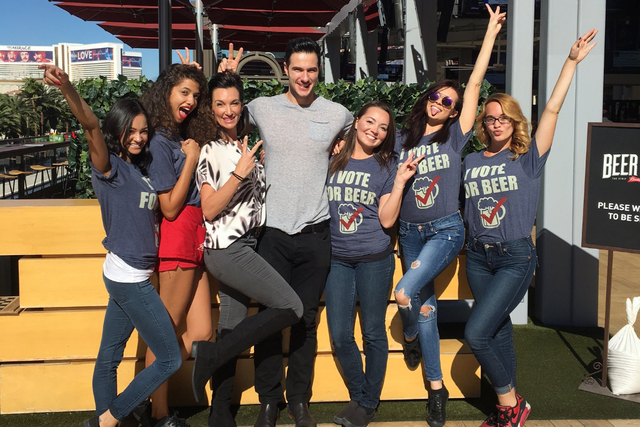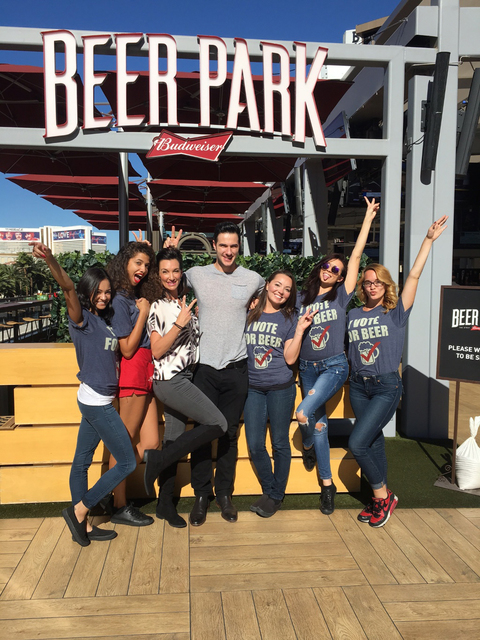 Years ago, after I'd been a concert reviewer for a decade, I came to one unmistakable conclusion: Most concerts worth going to are by musicians you already love.
There were great exceptions to that rule. I saw the light on how incredible Rufus Wainwright was, only because I saw him perform live. Phish, too. Puff Daddy shocked me with a very fun live show. And so did the Dixie Chicks. Exceptions are real.
However, don't believe that old rule, because it has been replaced by the YouTube Rule, which is this:
If you're thinking of seeing anyone onstage, go to YouTube, type in the act's name, revise the search filter to "Upload Date: This year," and watch the act's recent concerts to see if you'd like to experience the music and vibe of their live performance.
I was curious if the Rolling Stones were still fantastic in concert, so I looked up "Vegas concert" (the ones uploaded to YouTube this week), and scrolled past fake "Live Concert" links to get to the meat.
Guess what. The entire Stones show at T-Mobile Arena was there to watch, all two hours and six minutes of it, recorded and edited from different angles.
The sound quality wasn't perfect. The video was no substitute for going to a concert. And the Stones' attorneys might have the video taken down sooner or later.
But the point remains the same: YouTube it before you buy tickets, or to see if you missed a good show — that is, if you never want another bad surprise concert.
Also on YouTube this week, you can watch video of DJ Steve Aoki here, and fan video of Aerosmith singer Steven Tyler and Lita Ford performing last Saturday at T-Mobile Arena for the Professional Bull Riders event.
If you're worried these videos rob artists of tickets, fear not. Britney Spears videos on YouTube, uploaded constantly, might as well be free ads to see her, especially when they're edited to look like six-minute TV specials.
If you're reading this column in print, head over to reviewjournal.com, if you want to see the videos attached to this column online.
AOKI CHARITY
On Tuesday next week, Hakkasan Group DJ and Las Vegan Aoki will host the Aoki Foundation Bowling for Brains fundraiser at Brooklyn Bowl.
It's an event to raise cash for the Cleveland Clinic Lou Ruvo Center for Brain Health, and other aging research organizations.
Tickets cost $100-$12,500 at SteveAokiFund.com. Aoki's foundation funds research and development of science whose purpose is to address or cure brain degeneration.
NEW 'FALLOUT: NEW VEGAS'?
One of the best video games featuring a Las Vegas setting was the 2010 classic, "Fallout: New Vegas," and the game's makers told people on a Reddit "Ask Me Anything" Q&A they "would love" to make a sequel if the game's license-holder helps.
In "Fallout: New Vegas," we portrayed a character of our design, then we set out by foot across the desert, shooting armed bad people, sneaking past them at compounds, and making our way to the tattered city — which had suffered an apocalyptic event.
The reason it was great was the same reason anything's great: The execution. The story-centric game's design made it fun to root around the destroyed Vegas Valley, talk to other characters (often very dull in most games), and behave like a vigilante.
The only downside was the game was kind of buggy and glitchy sometimes, because its "sandbox" world (you could walk across an entire desert!) was so enormous, the game froze up now and then.
Many gamers still play the old game, and many of us would jump at the chance to play a sequel.
So how realistic would it be that the owner of the game's licence, Electronic Arts, known as EA, could commission a sequel?
"If you could pitch EA on that for us, I'd be your friend for life," said Feargus Urquhart, CEO of Obsidian Entertainment, which also made "Star Wars: Knights of the Old Republic II," on Reddit, according to PowerUpGaming.com.
"We would love to work on another Fallout," he said on Reddit.
Dear Electronic Arts: Pretty please?
SIGHTINGS
"Bachelorette"/"Bachelor in Paradise" life actor Daniel Maguire drank and ate at Beer Park Tuesday.
Doug Elfman can be reached at delfman@reviewjournal.com. He blogs at reviewjournal.com/elfman. On Twitter: @VegasAnonymous