Cheetos Popcorn now available at some Las Vegas Valley Regal Cinemas
December 14, 2017 - 11:57 am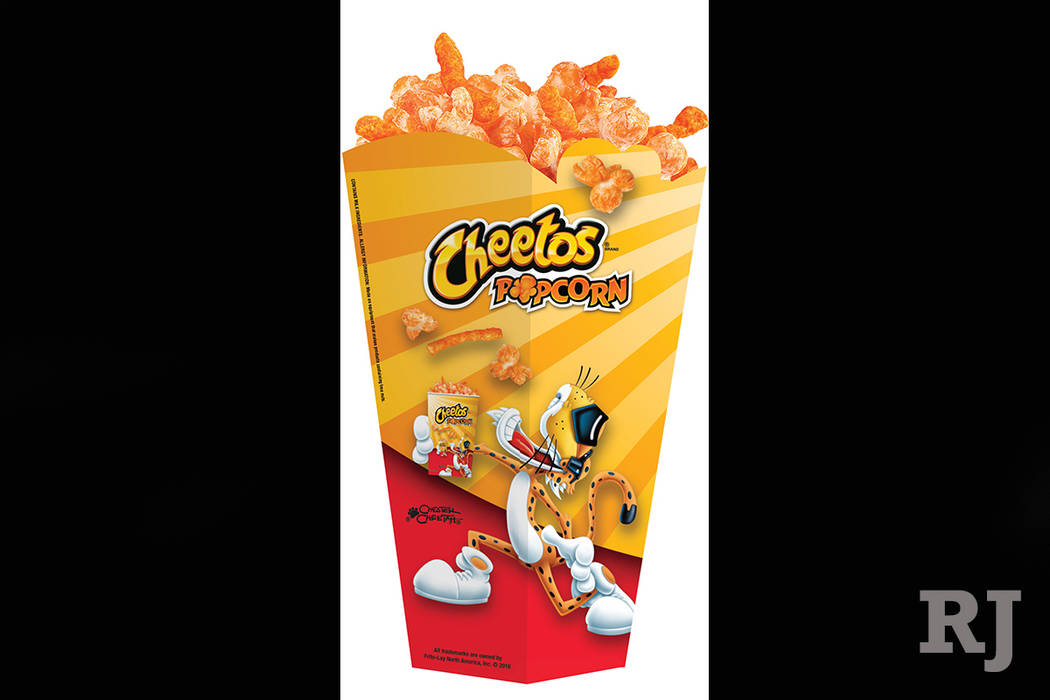 Regal Cinemas announced the arrival of Cheetos Popcorn at several cinemas throughout the U.S., starting Dec. 11.
Cheetos Popcorn, a mixture of Cheetos-flavored popcorn and crunchy Cheetos, will be available in 32 oz. cups at eight Las Vegas valley locations.
Henderson Locations:
Regal Green Valley Ranch Stadium 10
Regal Sunset Station Stadium 13 & IMAX
Las Vegas Locations:
Regal Boulder Station Stadium 11
Regal Colonnade Stadium 14
Regal Red Rock Stadium 16 & IMAX
Regal Texas Station Stadium 18
Regal Village Square Stadium 18
North Las Vegas Locations:
Regal Aliante Stadium 16 & IMAX
The director of marketing for Frito-Lay North America, Sean Matthews announced in a news release that this would be the first national theater partnership although it has been available in the past at other theaters throughout the country.
"Cheetos Popcorn is our gift to Regal fans enjoying their favorite movie this holiday season," said John Curry, senior vice-president of foodservice, Regal Cinemas in a news release. "We are thrilled to partner with an iconic brand like Cheetos to deliver blockbuster snack choices to moviegoers."