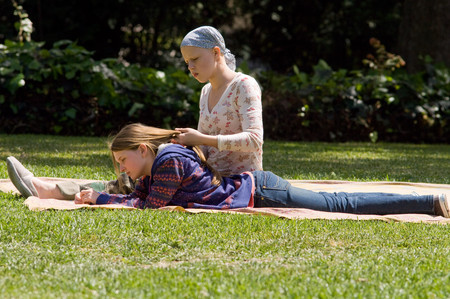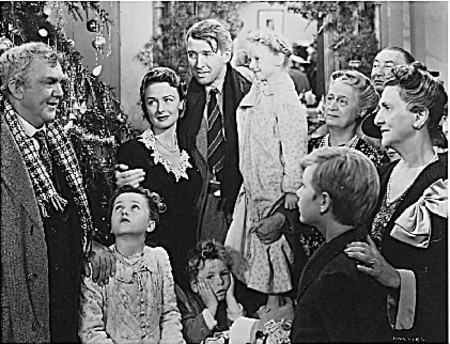 They may be called motion pictures.
But they're also emotion pictures, and have been since the cinematic stone age.
These days, movies — and audiences — have moved light-years beyond virtuous heroes, moustache-twirling villains and dainty damsels in distress. (Or at least that's what we keep telling ourselves.)
Yet even in a summer season dominated by otherworldly characters from Transformers to Harry Potter and friends, there's still room at the multiplex for characters caught up in circumstances virtually guaranteed to make audiences cry.
Call them tear-jerkers, weepies, three-hankie movies — by any name, they're designed to pluck at an audience's collective heartstrings. And, of course, activate their collective tear ducts.
In the current "My Sister's Keeper," for example, a family faces crises medical and emotional when a young girl conceived as a genetic match for her cancer-stricken sister rebels against her parents.
The movie's Kleenex-worthy elements, from family tragedy to childhood cancer, definitely got to Las Vegan Kari Stockham, who's "not a crier" — and therefore had to borrow popcorn napkins when "My Sister's Keeper" triggered her tears.
And even though Las Vegan Rose Reynolds is "not an easy mark" when it comes to weepers — and knew that "My Sister's Keeper" was one — "it got to me," she admits. "I didn't realize how it would affect me. And I wasn't the only one."
Even the mostly upbeat "Up" — the latest computer-animated hit from Disney/Pixar — begins with a poignant prologue detailing the lifelong bond between the protagonist and his beloved wife.
"I try not to cry," says Las Vegan Seth Wrobel, but "Up" made him do just that, particularly "the part at the beginning."
He's far from alone; so far, "Up" has soared to more than $250 million at the box office this summer.
From "Titanic" to "Terms of Endearment," from "Marley & Me" to "The Notebook," audiences love to play the crying game.
"Much in the same way people go to horror movies to scream or be scared," watching a weepie represents "a visceral experience," says Paul Dergarabedian, box-office analyst for the Hollywood.com Web site.
Besides, "it's like a 'Get Out of Jail Free' card" for audience members, giving them "the ability to cry in public," he adds.
And that's exactly how filmmakers want it, according to Francisco Menendez, who chairs the film department at the University of Nevada, Las Vegas.
As Menendez tells his students, "we don't want to make motion pictures, we want to make emotion pictures. If a movie does not make you laugh or cry" — or cringe in fear, or chomp your nails in suspense — it's not fulfilling its mission, he says.
And those who accuse movies of manipulating audiences into shedding tears — well, that's the point.
"We sequence and structure everything to involve an audience, seduce an audience," Menendez explains. "We've signed on for the contract."
Indeed, involving an audience in the lives — and the crises — of its characters emerges as a key element in how, and why, movies can make audiences cry.
For Henderson movie fan René Merlau, any movie worth its Kleenex needs to deal "with human beings and relationships." (Or maybe human beings and their relationships with their pets — Merlau watched "Marley & Me" with a box of tissues at her side.)
From there, "it depends on how well the movie has been scripted and played," she notes, "and if I care about these people."
Getting audiences to care about fictional characters requires the "willing suspension of disbelief" — a phrase poet Samuel Coleridge came up with in 1817.
He was writing it to describe reactions to poetry and plays, notes UNLV media studies professor Anthony Ferri, author of "Willing Suspension of Disbelief: Poetic Faith in Film."
Initially, Ferri thought Coleridge's phrase "was a movie expression," he says, noting how audiences are "transported into another world" as they watch a movie.
"You know that can't happen, but you allow yourself to believe," he says. Or, as Coleridge suggested, you must "allow the shadows of your imagination to come through."
And while every imagination is different, certain themes seem to recur when it comes to guaranteed weepers.
From dead or dying loved ones (human or animal) to parent-child sacrifice, such time-honored elements often bring an audience to tears.
Yet, just as some comedies can prompt certain viewers to bust a gut and others to sit stone-faced, certain weepies leave some dry-eyed and others in tears.
Some movies take elements straight out of Aristotle's "Poetics" (especially reversal and suffering) in their quest to spark pity and fear in audiences — pity for the protagonist's tragic plight, and fear that it could happen to us.
Sometimes, however, a happy occasion — the wedding in "Father of the Bride," the nick-of-time resolution of "It's a Wonderful Life" — also can make viewers cry.
For some audiences, in some cases, filmmakers try too hard to trigger sniffles.
"Some movies, when I'm sitting in them, make me sick because they're so manipulative," Dergarabedian says, decrying "any movie that tries too hard to make you cry."
But sometimes viewers just can't help themselves.
Wrobel has seen "Terms of Endearment" — the Oscar-winning tale featuring (among other things) mother-daughter conflict, marital strife and cancer — "a billion times," so he knows he's going to cry.
"I try not to do it," he says. "But I can't help myself."
And if Merlau knows she might cry at a movie, she opts to see it by herself, because "it's a little embarrassing, I think." (It helps that her husband doesn't like sentimental "girlie movies.")
Ferri even found himself tearing up at Woody Allen's latest, "Whatever Works." Sure, it's a comedy, but "I got a little teary-eyed thinking about past relationships," he admits.
To Las Vegan Heather Turk, the fact that a movie makes you cry (she cites "Up" as a recent example) signals that "it's a good movie."
Or maybe just a good movie experience.
"Its an outlet, a cathartic experience," Dergarabedian says of shedding tears with onscreen characters. "As long as there are movies, there will always be tear-jerkers."
Contact movie critic Carol Cling at ccling@reviewjournal.com or 702-383-0272.
Top 10 (Plus One) Reasons to Cry at the Movies
Movies can make you cry for all sorts of reasons. Here are some time-honored themes — and movies illustrating each category:
1. Star-Crossed Romance ("The Notebook," "Titanic")
2. Love Conquers All ("Love Affair," "An Affair to Remember," "Sleepless in Seattle")
3. Love Conquers Death ("Ghost," "Truly Madly Deeply")
4. Love Can't Conquer Death ("Little Women," "Million Dollar Baby," "Longtime Companion," "Bambi")
5. A Love That Can Never Be ("Brief Encounter," "The Way We Were," "Brokeback Mountain")
6. Parents and Children ("The Champ," "To Kill a Mockingbird," "Dumbo")
7. Parents vs. Children ("Terms of Endearment," "Ordinary People")
8. Best Friends ("Beaches," "The Shawshank Redemption")
9. Best (Pet) Friends ("Old Yeller," "The Yearling," "Sounder," "Marley & Me")
10. It's a Wonderful Life ("It's a Wonderful Life," "Big Fish")
11. It's How You Play the Game ("Field of Dreams," "Rudy," "Hoosiers")