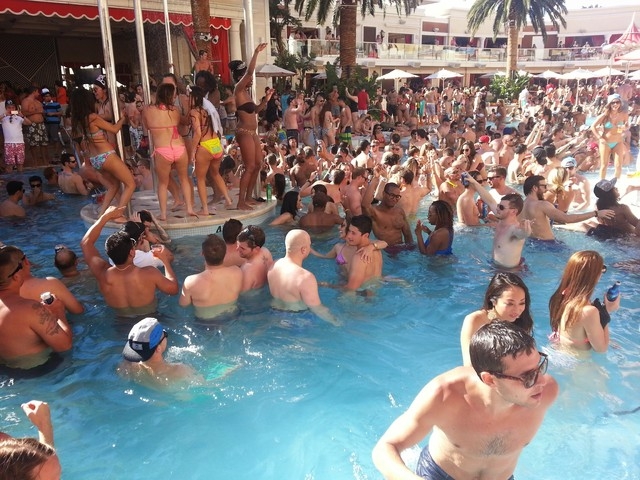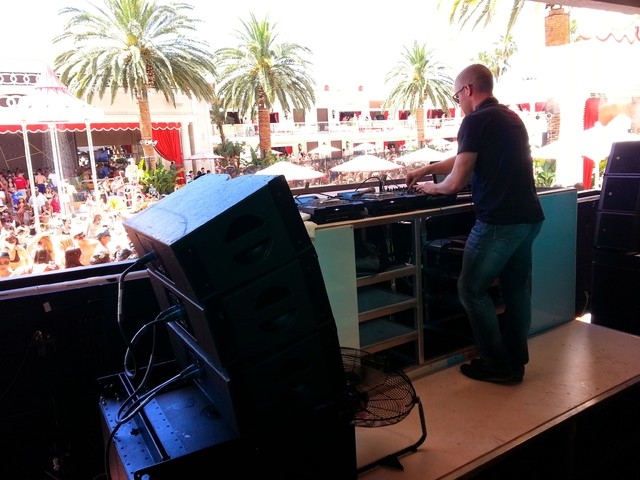 I went to check out Encore Beach Club on Friday to see if it's still crazy despite all the competing dayclubs, and yep, crazy.
It was DJ Morgan Page's birthday. Suddenly, all these cocktail servers poured into his DJ booth to give him a big sparkly celebration. This video below is a true account.
Page is one of the best DJs, and one of the nicest I've ever talked to (on a regular basis, too), and he is easily the most tech-savvy and environmentally conscious of the Las Vegas bunch.
Enjoy my videos and pictures, as taken on my beloved dayclub phone, the Samsung Note II. (Yes, I wish I had the better Note 3. Or maybe I'll wait for the Note 4 or the OnePlus One?)
You may or may not notice from these photos that skin is in this season. But in Vegas, isn't it always?