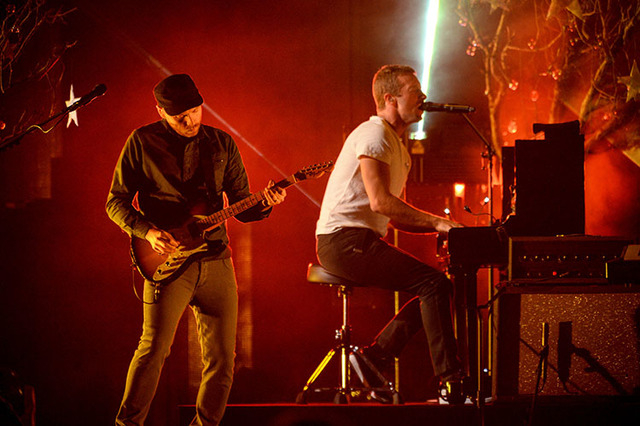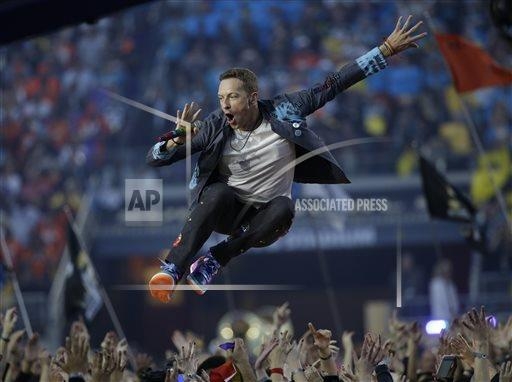 T-Mobile Arena, the Strip's latest addition, has attracted another big-name rock group.
Coldplay is stopping at the arena on Thursday, Sept. 1, as part of its "A Head Full of Dreams" tour.
Tickets, starting at $29.50, go on sale at 10 a.m. April 15 and will be available online or by calling the AXS call center at 1-888-929-7849.
For more information, go to www.t-mobilearena.com.
Coldplay, which played at the Super Bowl 50 halftime show in February, has performed on the Strip multiple times in the last several years, including at the iHeartRadio Music Festival in 2014. The Grammy-winning British band also played at the MGM Grand Garden in 2011 as part of its "Mylo Xyloto" tour.
"A Head Full Of Dreams" is Coldplay's seventh album and the follow-up to 2014's "Ghost Stories." Since its December 2015 release, "A Head Full Of Dreams" has reached No. 1 on iTunes in more than 90 countries and sold over three million copies.
T-Mobile Arena celebrated its grand opening Wednesday night with a star-studded bash, including a concert from The Killers.