Comedian Cummings finds no complaints when giving gifts to her dogs
December 3, 2015 - 5:42 pm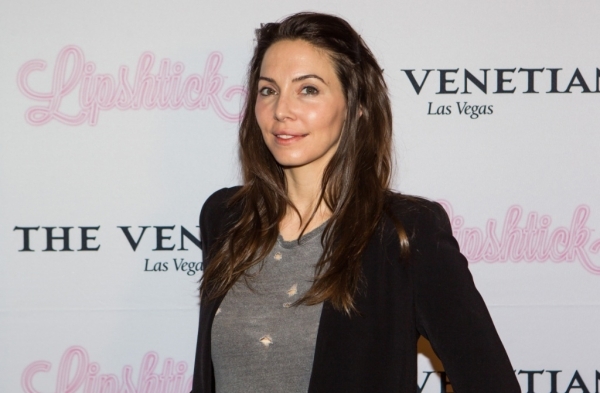 Are you one of those Las Vegans who lives here to get away from family so you can enjoy your life? Do you have zero interest in Thanksgiving or Black Friday?
If so, then let me reintroduce you to Whitney Cummings, one of America's great comedians, performing Saturday at The Venetian hotel's "Lipshtick" series.
How did Cummings (creator of CBS' hit sitcom "2 Broke Girls") have time to get on the phone with me on Wednesday, hours before the holiday?
"Because I'm a comedian, and that means I had a terrible childhood and don't have family to go to," she said in an upbeat mood.
Cummings, 33, won't be buying anything for anybody on Black Friday.
"This year, I decided no gifts for people, because I used to be a compulsive gift buyer, because I'm a comedian and I want people to like me, and that bleeds into all areas in my life," she said.
"And then, I was like, 'Why don't I have any money? Where's all my money? All I do is work and I don't have any money.'"
Gifts don't fill the void anyway, she said.
"My family's gifts were a way to say, 'Here, now I get to treat you like an (expletive) for another year.' I'm trying to not rely on gifts to make friendships or relationships work. I'm just trying to be a good person — which is not the easy way out."
Wait, she just remembered she will be buying a few gifts for someone with a heartbeat.
"Yeah, I'm probably going to be buying costumes for my dogs, like Santa hats," she said. "I've kind of turned into a crazy dog lady."
Cummings and her friend, comic Iliza Shlesinger, seem to be competing to see who can post more dog photos on Instagram.
"You know, I've gotten into the dog rescue vortex," Cummings explained. "I'm determined to be single forever, apparently."
The good things about giving your dog a present are, other dogs won't get jealous and wish you'd die for not getting them gifts, too, and the gift-receiving dog doesn't feel like he or she has to run out and buy you a bone.
"So I'm just going to take some time off from (giving gifts to humans), even if it makes you resentful, like, 'Oh, I got this family member a gift and now they're acting like a jerk,'" Cummings said.
(Cummings has been in a lot of good therapy. As have I.)
Oh wait, Cummings just remembered, there is a gift she gives to some humans: a donation, in their names, to a charity called AnimalAidUnlimited.org.
"You give $100, and they make a video specific to the person it was given to. So if I send them $100 to give you one, you get a video of this woman who says, 'Hi, Doug, Whitney got you this thing, and you've saved this animal.' They show you the dog, they show you which surgery. That's a cool gift."
By the way, Cummings' performance at The Venetian on Saturday ($50-$118) will be her last Vegas show until Jan. 2.
She will be doing new material, because she just shot an HBO special (airing Jan. 23).
"I'm kind of over that material, so the stuff I'll do in Vegas is going to be very interesting," she said.
What happens when comedians don't have well-worn material to fall back on?
"We end up telling the truth, because we don't have time to write. So come, if you want to know all my secrets," she said.
Cummings has decided to build her next new hour of comedy in California clubs and in Las Vegas. So for the next few seasons, she is not touring America, with the exception of The Venetian.
"This is what I like to call my retirement Vegas residency, where I basically only come to Vegas," she said.
ARIES SPEARS ON SOCIAL MEDIA
In the old days, I never felt sorry for famous people. They just counted money in sex pools. But now? They have to Instagram, Tweet, Facebook, blog, you name it.
Comedian Aries Spears not only does all that social media, posting original YouTube videos for free, he also designs his own Pandora radio station.
If the MADtv star were 20, sure, maybe that would be easy. But he's 40.
"I came up in the era before" social media, said Spears, who performs stand-up on Friday and Saturday at The Orleans hotel ($44-$66).
"Even now, it takes a little getting used to, for me, just because I'm so old school. I don't pay attention to it as much as I should. But this is the age we live in — social media, Twitter, Periscope, Vine. There's so many different outlets now for people to express themselves creatively."
Self-expression is great, but the results of self-expression aren't always great.
"It's almost like giving everybody a license to carry a gun," Spears said. "Not everybody is meant to carry a camera."
Doug Elfman can be reached at delfman@reviewjournal.com. He blogs at reviewjournal.com/elfman. On Twitter: @VegasAnonymous