Comic book fan focus of 'Kick-Ass'
April 14, 2010 - 11:00 pm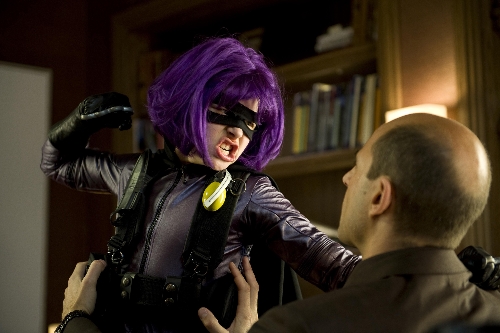 Movie: "Kick-Ass"
When: Opening Friday at local theaters
Cast: Nicolas Cage, Aaron Johnson, Chloe Moretz, Clark Duke, Christopher Mintz-Plasse
Director: Matthew Vaughn
The story: A hapless teenage comic book fan decides to re-create himself as the title superhero, despite his decided lack of superpowers.
The buzz: Successful March previews at Las Vegas' ShoWest movie convention and Austin's South by Southwest fest have upped the want-to-see factor for this comic-book adaptation featuring "Sherlock Holmes" villain Mark Strong. Director Matthew Vaughn ("Stardust") knows his way around crime dramas; his 1994 debut, "Layer Cake," stars future 007 Daniel Craig as a gentlemanly cocaine dealer on the verge of retirement — until he gets one last assignment from his gangster boss.