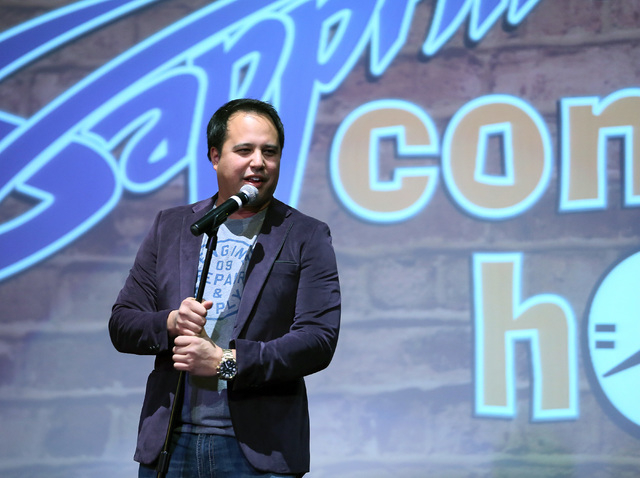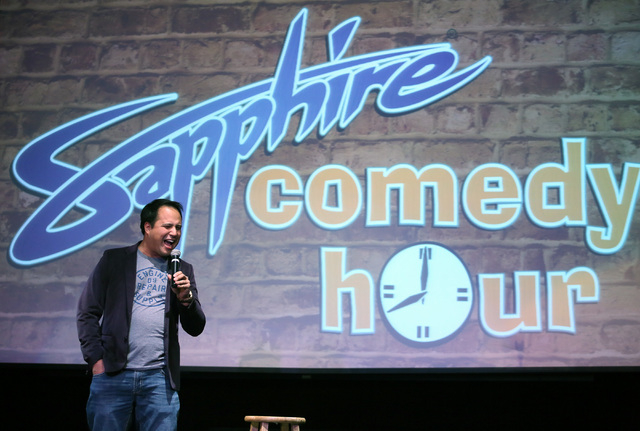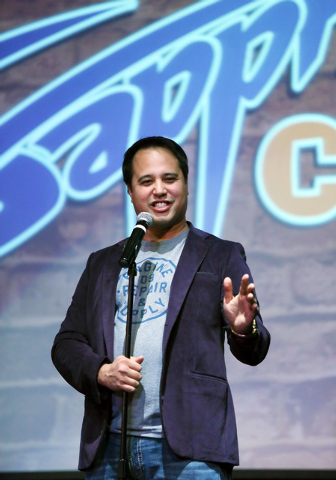 They say comedy is a funny way of being serious, but whether it's booking, performing or teaching, Henderson resident Philip Peredo is serious about comedy.
"I studied politics, so I was in the Peace Corps, a White House intern. I did campaigns and ran for the state Assembly in New Jersey," Peredo said. "I'm Filipino, so then I ran an offshore procurement firm for a few years, but it wasn't until a few years ago that I pursued comedy full-time."
Peredo plans to teach an introduction to stand-up comedy course at 6:30 p.m. Thursdays from Feb. 5 to March 12 at the College of Southern Nevada Henderson campus, 700 College Drive.
"The class is for people that want to use it for their work, for public speaking or even to become stand-up comedians themselves," Peredo said. "It's just enough to whet their appetite."
The course is set to cover joke writing, delivery, timing, the business of comedy and more.
"A very basic, fundamental joke structure is set-up, then punchline," Peredo said. "To elicit a laugh, 95 percent of the time there's misdirection or a twist in the punchline. When the audience isn't expecting it, it's a natural reaction to laugh."
With little to no lecture planned, the students are set to perform at each class. By the end of the course, they are scheduled to do a five- to 10-minute original act at a Las Vegas comedy show.
"What's more important than wit is truthfulness," Peredo said. "And when people ask what they should talk about as a comedian, you basically want to talk about yourself. That's what makes you unique. That's your voice."
While "class clowns" can be viewed as comedians, Peredo said most are usually introverted individuals who like to observe.
"People say the definition of comedy is tragedy plus time," Peredo said. "So some of the best comedians are those who have lived tragic lives. They can be alcoholics, have gone through a divorce, went to drug rehab — those types of things."
Although Peredo attended comedy clubs and shows in the past, he never thought about performing until about four years ago after his divorce.
"I just thought, 'What is the healthiest way to get through this?' " he said. "Some people drink or do drugs, but I thought the healthiest way was through comedy, and it was."
Peredo picked up teaching comedy about a year ago after teaching English courses in China and additional languages through Berlitz, a global language education company.
"So many comedians go to these open mics at these dive bars where it's usually just other comedians and hardly any audience members," Peredo said. "They're basically trying to find their way in the dark, and as a teacher, I feel like I can just turn on the light so they can find their way quicker."
Peredo's mentor, Michael Wheels Parise, also plans to teach a few of the CSN classes. As a comedian for 28 years, Parise advises comedians who are starting out to perform only in front of strangers the first few times.
"Don't do it in front of your friends or family for the first 10 times you're on stage," he said. "Friends and family will always laugh to support you, but a stranger will tell you the truth in their laughter. If you're funny, they will laugh."
The cost of the course is $140, and registration is required.
For more information, visit philthefilipino.net or wheelsparise.com. To register, visit tinyurl.com/csncpecourse or call 702-651-4747.
Contact Henderson View reporter Caitlyn Belcher at cbelcher@viewnews.com or 702-383-0403.