Comics battle for laughs at the World Series of Comedy
September 10, 2017 - 9:22 am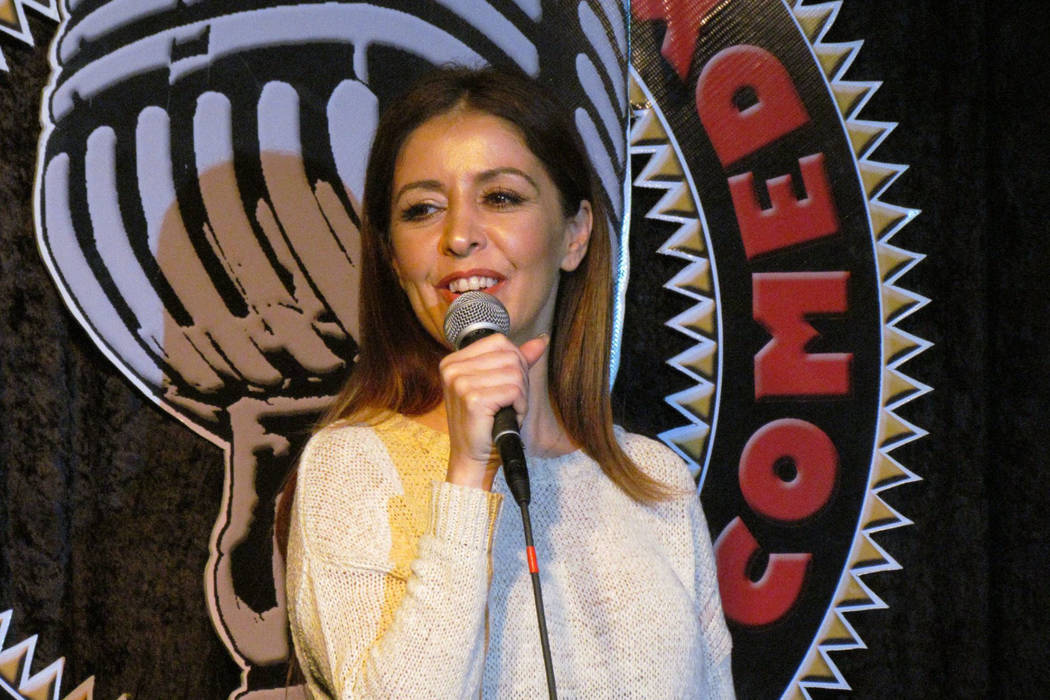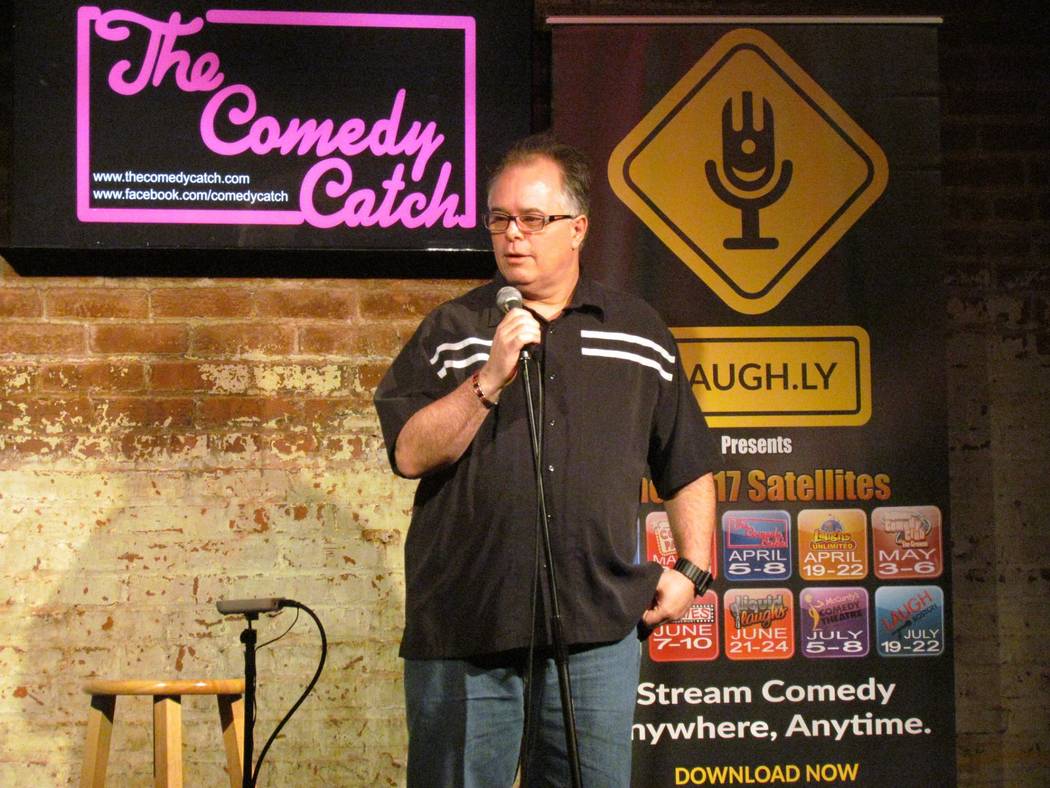 Strolling up to home plate — wielding a hot mike rather than a big bat — please welcome one-liner slugger Pauline Yasuda to The World Series of Comedy.
"I waited to the last minute to have a kid," she says, setting up this punch line: "It's because I'm a procrastin-Asian."
Solid hit? Foul-out? Homer deep into the bleachers? Find out if the sassy quipster can score at the eighth annual, immodestly named WSOC (for short) at El Cortez — a combination showcase/competition/industry confab/job fair for comics. Brace for 101 comedy combatants battling over 16 shows in numerous performances nightly. Think: "Last Comic Standing" on a week-long bender. And when you go, please remember to be 21 or older. Not every gag is as scrubbed clean as that one.
"We do have a fair amount of raunch," says Dan Fritschie, who'll host most of the performances, all open to the public, spotlighting joke jockeys vying for a grand prize (a year's worth of bookings nationwide) and laugh-riot glory. "But in a contest, when there are industry (personnel) present, you want to show off your cleaner material because that's more bankable."
After whittling down 2017's contestant pool from 450 entrants ladling out laughs at "satellite" contests in 10 cities — including Boston, San Diego, Sacramento, Pittsburgh and Sarasota — the action climaxes before a judging panel of club owners and bookers as comics navigate a maze of wild card, semifinal and final rounds until a king of jesters is crowned.
"This festival is for the middle comic who opens for headliners. There's a lot of information they need to learn," says local funnyman Joe Lowers, creator/producer of the WSOC, where judges seriously scrutinize the gag dispensers on multiple counts: stage presence (use note cards and you're D.O.A.), presentation (quit nervously fiddling with the microphone stand); timing (c'mon, step it up); maximizing laugh potential (are you a "tag monster"— wringing guffaws out of bits like a spent dishrag?); and originality. About that last one …
"There are a hundred-thousand comics who've done dollar-store condom jokes," Lowers says. "If you do it, it better be the funniest dollar-store condom joke we've ever heard."
Paralleling onstage education, WSOC doubles as a comics' learning annex. Seminars (closed to the public) instruct these budding wizards of wisecracks on everything from untangling their finances as contract performers and how to assemble their set list of bits, to joke-writing workshops and advice on selling scripts. Among punch-line professors who've provided pointers are industry insiders Jerry Corley (a writer for Chris Rock and Jay Leno) and Greg Dean (author of "Step By Step to Stand-Up Comedy").
"At the Q&As, it's a chance for them to ask questions — how do we get hired or why didn't we get booked? — and we're brutally honest," Lowers says. "Comics coming up now think stuff should happen a lot quicker for them and don't take time to learn the craft. This slaps them in the face and says, 'It takes time, you've got to work at it.' Everyone who registers wants to win, but you should register for the networking, to just be around this industry. One comic told me, 'I can come for a couple of nights but I'm sleeping in my car.' You can meet a hundred other comics whose couches you can sleep on."
Extracurricular dabbling includes a Thursday mixer with bookers and club owners. "Wednesday night we all go bowling at the Orleans but we're staying out late so there are a lot of hungover comics showing up for the meet-and-greet," Fritschie says. One who'll likely remain scrupulously sober is Israeli-born comedian/contestant Gali Kroup (despite jokes such as, "My blood type is Merlot" on her set list).
"When you go to a club nowadays, there's no industry (people) unless it's a festival and they were asked to come," Kroup says. "This is a good platform to change your career. It's nerve-wracking and exciting. It's a big deal." Exposure and networking at WSOC can yield gigs, such as Yasuda's booking in the TribbleRun comedy tour through Western states. "You work in towns you would never have stepped foot in of your own free will," she jokes.
Acing the WSOC contest might not be why comics should dig this gig, but when the perk is guaranteed work, chasing the prize is irresistible. Just gauge the before-and-after career of 2016 winner Erik Knowles, who knocked around San Diego's comedy scene for a dozen years before his triumph.
"I'd become a big fish in a small pond and my reputation had taken me not very far — Southern California, Arizona and Las Vegas," Knowles says. "But over the last year I bought a new car and put 31,000 miles on it. I've gone to places I'd never been — Tennessee and Colorado and Minnesota. My fan base is growing exponentially at every stop." Add another big-time boost: a contract with Uproar Records, once the label of Richard Pryor. Not a bad career leap, one Yasuda is keeping a keen comic eye on. "I never made it to the finals," she says, "but I think this might be the year."
Strolling back to home plate at The World Series of Comedy, she could try belting this one out: "I recently had an accident. She just turned 1."
Judges? …
Steve Bornfeld can be reached at sbornfeld@reviewjournal.com. Follow @sborn1 on Twitter.
IF YOU GO:
What: The World Series of Comedy
Where: El Cortez, 600 Fremont St.
When: Mon.-Sat., 16 shows at various times. Must be 21 or older.
Cost: $29, plus fees, for individual shows, $185, plus fees, for all-performance pass
Info: 702-629-0715, theworldseriesofcomedy.com