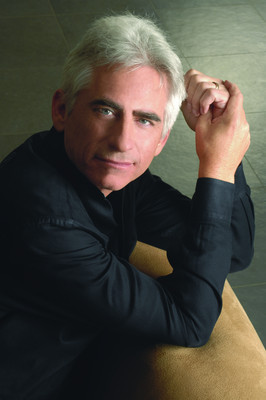 David Benoit is working for Peanuts again. The jazz pianist, credited with helping to invent smooth jazz, swings his 15-city "A Charlie Brown Christmas" tour into the University of Nevada, Las Vegas Performing Arts Center on Saturday.
"Expect to have a really good time and a nice journey back to the days when jazz was part of Charlie Brown," says the five-time Grammy nominee, speaking by phone from his home in the Palos Verdes section of Los Angeles.
The first Peanuts specials, beginning in 1965 with "A Charlie Brown Christmas," were considered groundbreaking because TV producer Lee Mendelson made a concerted effort to elevate the music traditionally associated with cartoons.
"He wanted something intellectual and hip," Benoit recalls. "And in 1965, jazz piano was in the mainstream, unlike today, when it's been so marginalized."
Benoit, 55, remembers being blown away by "A Charlie Brown Christmas" as a 10-year-old.
"I was a Charlie Brown fan from when I was very young," he says. "But when I heard that music, it just got me going."
When original composer Vince Guaraldi died of a sudden heart attack in 1976, Mendelson hired a succession of replacements, including Judy Munson and Ed Bogas.
"They were giving it more of a traditional scoring approach," Benoit says, "and there was some desire on Lee's part to bring it back to the jazz vibe."
For his "This is America, Charlie Brown" special in 1988, Mendelson chose Benoit — who made his first dent in the jazz world with his own version of "Linus and Lucy" in 1985 — over jazz luminaries Wynton Marsalis and Dave Brubeck.
"Probably, they were just too famous and too expensive," Benoit says, laughing.
Benoit continued producing music for the specials until Peanuts creator Charles Schulz died in 2000. But he remained inspired by the franchise. (His latest album is "Jazz For Peanuts," a compilation of the best jazz compositions from the series, along with rerecordings of some shorter Guaraldi tunes.)
This is the third "A Charlie Brown Christmas" tour, the first to play Las Vegas. It will feature Benoit's quartet (Benoit, saxophonist Andy Suzuki, bassist David Hughes and drummer Jamey Tate) tackling "Peanuts" classics and holiday favorites. The show's second half will comprise the original Peanuts Christmas special, with 18 students from the Lawrence Middle School serving as choir on four songs.
"They're thrilled to be asked to perform," says Lawrence choir director Connie Beisner, who coached them since the beginning of this school year through "Christmas Time is Here," "Hark! The Herald Angels Sing," "My Little Drum" and "Just Like Me."
"They've been working very hard to do the musical aspects correctly," she says.
Benoit says he doesn't mind his musical legacy entwining so tightly with kids' stuff.
"I'm proud to be connected with it," he says. "Vince was one of the great jazz pianists, so I'm very humbled to be included with that."
He laughs.
"I've never been taken seriously anyway," he says. "I can write symphony orchestras and conduct Beethoven and still, people will think of me as the smooth jazz guy."
Contact reporter Corey Levitan at clevitan@reviewjournal.com or 702-383-0456.
Preview
What: "A Charlie Brown Christmas" tour
When: 8 p.m. Saturday
Where: Artemus Ham Hall at UNLV, 4505 S. Maryland Parkway
Tickets: $30-$75 (895-2787)