Cosmo cheers Bruno Mars' new orbit
February 5, 2014 - 9:04 am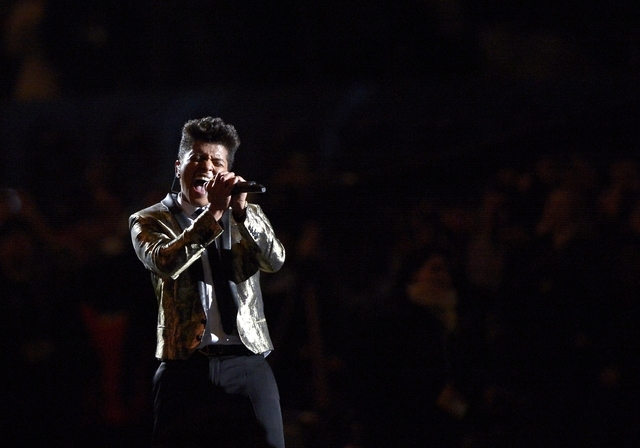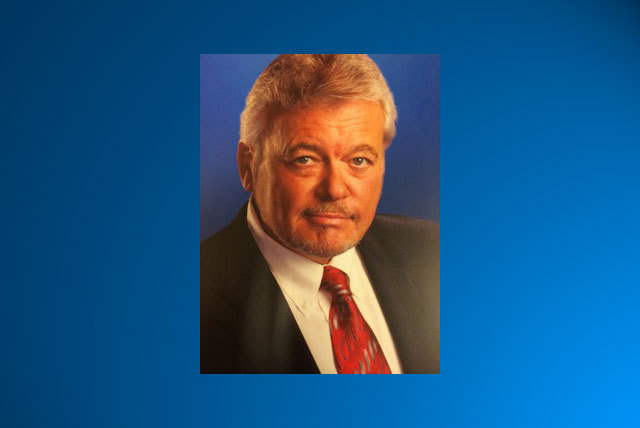 The Cosmopolitan of Las Vegas is over the moon after climbing aboard a rocket to Mars.
Making a bold entertainment statement, the Cosmopolitan locked in Bruno Mars as the New Year's headliner in July, a couple months before the NFL announced he would be their Super Bowl star attraction.
And now the world knows how that worked out.
An epidemic of high fives broke out at The Cosmopolitan on Monday after it was announced that Mars was part of the most-watched TV show in history.
About 115 million viewers tuned in to see the young star, more than Beyonce last year (110.8 million) and Madonna in 2012 (114 million).
"We were thrilled," said Lisa Marchese, chief marketing officer at The Cosmopolitan.
She added, "It gave a much broader audience the opportunity to see what we've already seen: He is a true performer that can captivate any audience, so imagine seeing him among 3,100 guests in The Chelsea versus Metlife Stadium, which held 82,000 fans."
Not surprisingly, Marchese said, "after the halftime performance, we saw a tremendous level of interest resulting in call volume and ticket sales."
She proudly noted the pairing of the Red Hot Chili Peppers — "our 2012 New Year's Eve band performing with our 2013 New Year's artist Bruno Mars."
The Cosmopolitan signed Mars to his first Las Vegas headliner residency, to open The Chelsea, their new showroom.
The 3-year-old property has become an entertainment powerhouse in a very short time.
A total of 108 Grammy-nominated and/or Grammy-winning artists have performed at the property: 76 nominees and 32 winners.
Adele is another example of The Cosmopolitan signing an artist on the cusp, said Amy Rossetti, vice president of public relations at The Cosmopolitan.
Last week the Cosmo announced Mars' residency has been extended with shows on Oct. 17 and 18. He also has shows Feb. 15-16, May 23-24 and Aug. 22-23.
KNAPP'S CLOSE CALL
KLAS-TV, Channel 8 investigative reporter George Knapp is back on the air after a December health scare that kept him from working for a month.
He lost about 30 pounds after a bout of sepsis, a blood infection that often is fatal.
He credits his wife, Anne, for taking charge and getting the immediate medical attention he needed "because I was not thinking clearly at all and wanted to die."
THE SCENE AND HEARD
Lady Gaga's kiss-blowing appearance at Britney Spears' "Piece of Me" show at Planet Hollywood Resort on Saturday heated speculation that a rumored collaboration might be in the works.
Gaga's presence reminded me of an interview with her manager, Larry Rudolph, who told me "a lot of things are coming down the line" involving Spears. When Gaga left her seat, she placed three red roses on the stage for Spears. …
Russian artist Vladimir Kush, who rose from eking out a living by painting portraits on Moscow streets, will be in the spotlight at Larry Ruvo's Keep Memory Alive event April 26 at the MGM Grand Garden.
"He'll have a big role," an insider tells me. Gloria and Emilio Estefan are this year's honorees. …
FEBRUARY BIRTHDAYS
Former Rat Pack member Joey Bishop, Feb. 3, 1918-Oct. 17, 2007.
Comedian and longtime headliner David Brenner, Feb. 4, 1936.
Entertainer Frankie Moreno, Feb. 7, 1975.
Motley Crue frontman Vince Neil, Feb. 8, 1961.
Raymond Teller of Penn & Teller, Feb. 14, 1948.
Phyllis McGuire of the McGuire Sisters, Feb. 14, 1931.
Socialite Paris Hilton, Feb. 17, 1981.
Boxing champ Floyd Mayweather Jr., Feb. 24, 1977.
Prop comedian Carrot Top, Feb. 25, 1965.
Mobster Benjamin "Bugsy" Siegel, Feb. 28, 1906-June 20, 1947.
SIGHTINGS
Country star George Strait, with his wife and friends, at Crush (MGM Grand) on Sunday.
He was in jeans and a baseball cap. Later they checked out Hakkasan, the nightclub-restaurant at the MGM Grand.
Also at Crush: Karl Stressman, commissioner of the Professional Cowboys Association, with MGM Grand President Scott Sibella.
THE PUNCH LINE
"It's now 49 cents to send a first-class letter. I hope this will cut down on my hate mail." — David Letterman
Norm Clarke's column appears Sunday, Wednesday and Friday. He can be reached at 702-383-0244 or email him at norm@reviewjournal.com. Find more online at www.normclarke.com. Follow Norm on Twitter @Norm_Clarke. "Norm Clarke's Vegas," airs Thursdays on the "Morning Blend" on KTNV-TV, Channel 13.