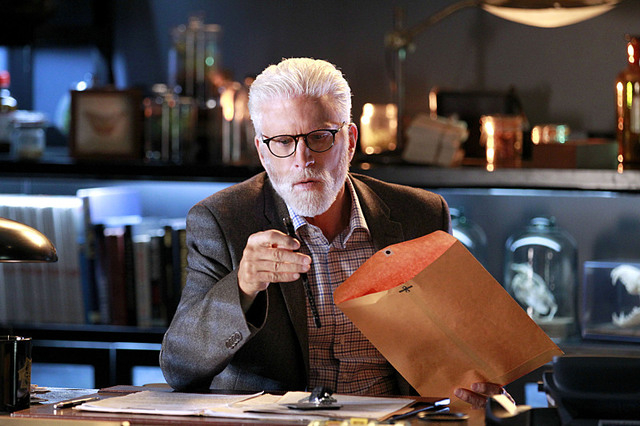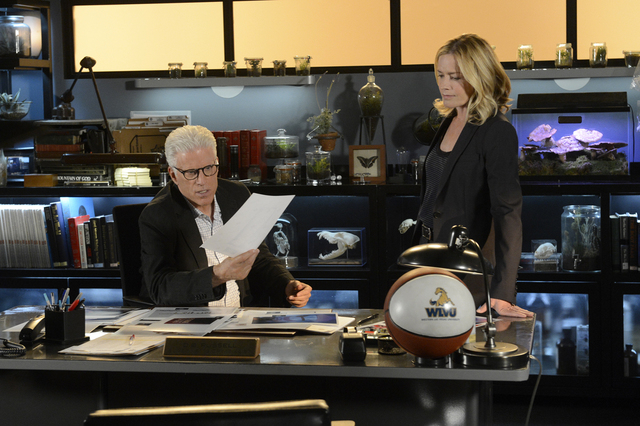 For five seasons, it was the most popular show in the world, giving viewers around the globe the idea that if they came to Las Vegas, there was a good chance they'd be elaborately murdered.
But since all grisly things must come to an end, "CSI: Crime Scene Investigation" will wrap up Sept. 27 with a two-hour movie featuring the return of original cast members William Petersen and Marg Helgenberger.
Current leading man Ted Danson will then move over to join Patricia Arquette on the spinoff, "CSI: Cyber."
Chaparral High School and UNLV graduate Anthony Zuiker, who was driving the Mirage tram at the time, stumbled across an episode of Discovery Channel's "The New Detectives" and became fascinated with forensic science. In 2000, "CSI" was born and almost single-handedly led CBS to its current ratings domination and its reliance on crime procedurals.
Speaking to the Review-Journal last fall, Zuiker recalled the show's humble beginnings.
"Most casinos were very, very resistant to having 'CSI' shoot inside of them. We got as far as exteriors to several casinos, just for promotional purposes," he said. "Because the sensitivity back then was, 'People don't die in hotels in Las Vegas. And, for that matter, people don't die in Las Vegas, period.' It was pretty much across the board."
But when viewership took off, Zuiker credited locals casinos, including the Rampart and Green Valley Ranch, for realizing the marketing potential.
"These places began to go, 'You know what? If you're going to put us in front of 20 million people, hang these bodies from the rafters. We don't care. Just get in here and shoot.'"
According to Zuiker, someone is watching "CSI" somewhere in the world every second, with a daily audience of 70.8 million people.
Contact Christopher Lawrence at clawrence@reviewjournal.com. Follow him on Twitter: @life_onthecouch.