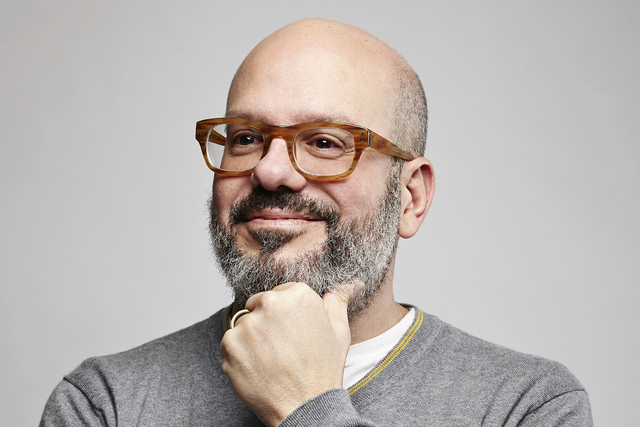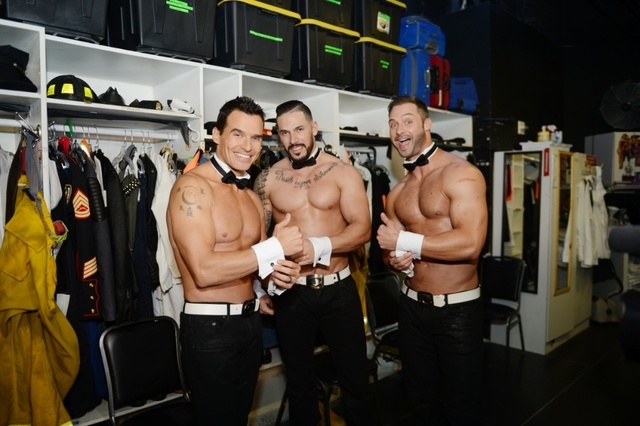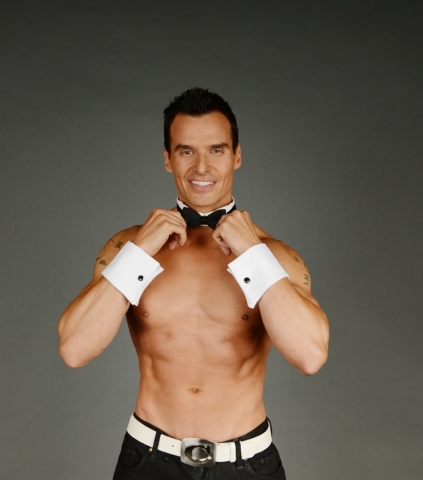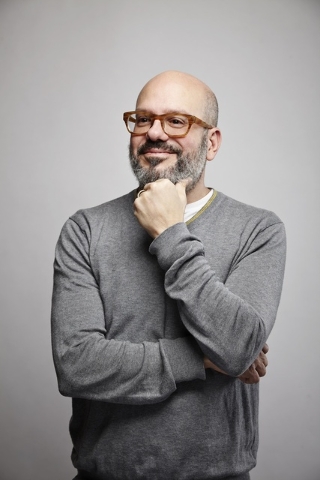 It was 2002, the beginning of the rah-rah war-machine years, and comedian David Cross had some jokes to tell about God and President Bush in the Las Vegas House of Blues.
Most laughed, some people screamed anti-Semitic slurs at him, and one dude shouted, "That's my president."
This was the wildest clash I've ever seen at a stage show. "The Arrested Development" and "Mr. Show" star performed for two-and-a-half hours (yes, Cross did 150 minutes of comedy) while he imbibed copiously, and convinced two dozen fans to haul their chairs and beer on stage to sit around him in a half-moon fortress.
By hour number two, half the crowd split.
Cross "vaguely" remembers this momentous event in Strip history. He laughs when I remind him of the "That's my president" heckle.
"That's about the highest level of intellectual discourse," he cracks, then he imitates the heckler in a child's voice whining, "That's my president."
Cross is back in Vegas to perform his "Making America Great Again!" show on Saturday at the Joint of the Hard Rock Hotel ($40-$125).
If you didn't know, Cross is possibly the least pandering person in show business. Even moreso than comics generally, Cross delivers very cutting jokes in a tone that assumes everyone is just as liberal, atheist and nonpandering as he is. He couldn't care less if anyone walks out.
This "I don't care" attitude has "worked out pretty good over the years," Cross tells me.
"I've got an audience that appreciates that," he says.
Cross says his inability to pander comes from his aversion to lies. "My wife would tell you it's my absolute — to an annoying degree — demanding of the truth," Cross says. "That's why, in large part, I can't stand politics (and religion), just the disingenuousness of it."
Cross can't even stomach exaggeration.
"Whenever I hear my friends and family tell a story and they exaggerate, I'll be very quick to go, 'It wasn't 3 miles, it was like a mile,'" not in an angry tone, but in an "exaggeration isn't necessary for this story" tone.
Cross imagines his estranged father instilled this truth seeking in him by being a pathological and elaborate liar whom Cross calls "that guy" who was "almost incapable of telling the truth" for the sake of his own victimhood.
There are pros and cons of not being a lying panderer, by the way.
"The pros are that you can sleep at night and you are true to yourself," Cross says. "And at times, you're not as successful as you might possibly be."
Hold on, Cross is a famous comic, one of the most revered sketch actors of all time, and a movie, TV and Netflix star in America and England.
So what does he mean when he says he could be more successful if he pandered?
"I mean, double, triple platinum successful," he jokes.
CAN'T AVOID TRUMP
It's getting difficult to conduct interviews without Donald Trump coming up.
I signed up to talk with model/actor Antonio Sabato Jr., because on Thursday, he will begin a monthlong engagement at Rio's "Chippendales" show as a guest dancer.
Wouldn't you know it, Sabato is one of the few celebrities who are very outspoken Trump supporters on Fox News.
He thinks it's refreshing Trump is a "straight-up" guy/businessman who has never been in politics, who has earned so much money and who has raised his family.
"I like his policies. I like his honesty. I met him. I truly like him as a person. And he speaks for the people," Sabato says before launching an attack on Hillary Clinton.
"I trust him, his business plan, and his business mind," Sabato says. "We talked about the Second Amendment and things I'm really passionate about, and the economy, and security of the borders, and the military."
Sabato says the world is changing for the better and worse.
"People are being stuck on these phones, and the world is like that movie 'The Matrix.' We're living in this 'Matrix' world, and it's literally becoming 'The Matrix.' So you gotta watch your back, because we've still gotta enjoy the world and go out and not be stuck on these phones."
Sabato doesn't care, though, who "Chippendales" ticket-buyers vote for. (Tickets: $50-$73.)
"You're entitled to vote for whoever the heck you want. I think you should come to 'Chippendales'" because it's fun and the dancers are extraordinary, says Sabato (who, incidentally, is a roulette player).
"There's going to be guys. There's going to be girls" at "Chippendales." "I'm just going to have a great time.
"I'm going to have a lot of stories to tell in about a month from now."
DION'S HEART GOES ON
Widow Celine Dion will receive an Icon Award then sing Queen's "The Show Must Go On" at the Billboard Music Awards in T-Mobile Arena (and on ABC-TV) on May 22.
MORE JESSA HINTON
Model Jessa Hinton is a rare star on Instagram, because she posts photos of herself with her boyfriend for her 1.2 million followers. Doing so cuts down on creeps.
Hinton also gets more relating female than male Instagram followers by posting photos about her acne, or wearing sweatpants instead of thongs.
Some men still write to her saying things like, "Let me just see your (boobs), we don't want to hear you talk about boyfriends," she tells me. But bonding with female followers has cut down on a lot of those remarks.
She doesn't like it when female Instagram stars hide their significant others.
"I think social media modeling is a joke. I don't think it's a career," says Hinton, who will host "Sexy de Mayo" 6 p.m. Thursday at the Luxor hotels' Tacos & Tequila restaurant, with her boyfriend in tow.
"These girls are famous overnight, and they're monetizing, good for them. But when you (think of) these poor husbands and boyfriends in the background, when every comment is, 'I want to suck on those (boobies),' I don't know what that would do far a man's self-esteem.
"For me, I never wanted that. I want men and women to follow me because of me."
TRUMP AND OSCAR DE LA HOYA GOLFED
Oscar de la Hoya told Las Vegas radio host Brian Shapiro that Donald Trump "outright cheated" at golfing on Trump's L.A. course three times during an outing with the boxing legend.
"It was funny. I was cracking up, because here you have a man who's a billionaire, we're playing on his course, and he has to cheat just to say that he beat me," de la Hoya said on Shapiro's show on KMZQ-AM 670/Yahoo Sports Radio. (Disclosure: I'm a frequent guest on Shapiro's show.)
The alleged cheating: Trump hit balls in the water and out of bounds, but drove down the fairway and said, "I found my first ball."
Doug Elfman can be reached at delfman@reviewjournal.com. He blogs at reviewjournal.com/elfman. On Twitter: @VegasAnonymous