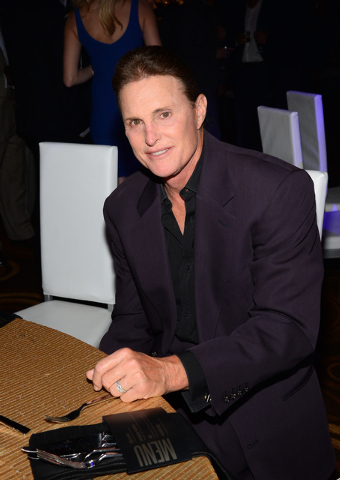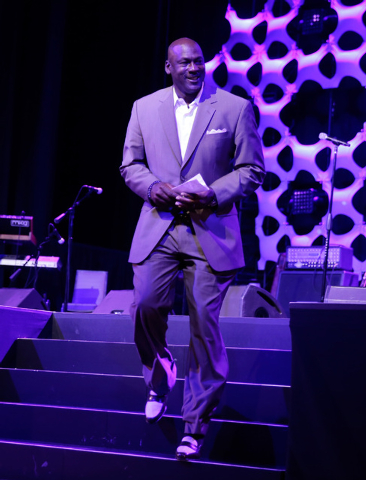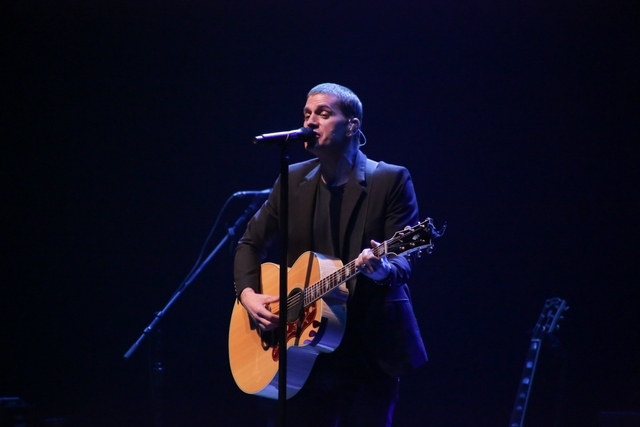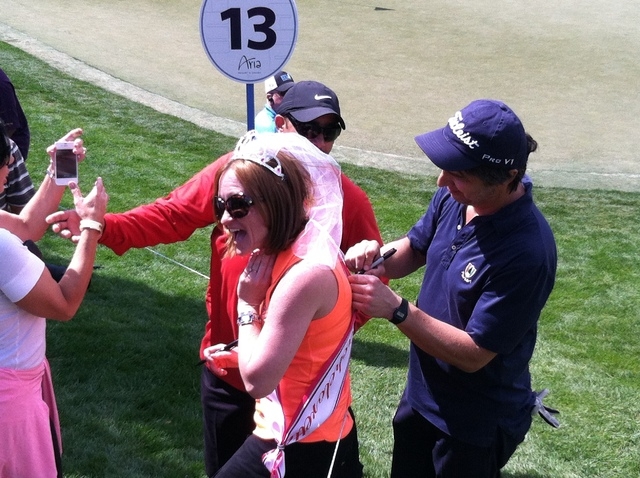 Oh my goodness, I totally forgot what Bruce Jenner looks like now. Oy. Here he is at Michael Jordan's golf and gala fundraiser in Vegas over the weekend, along with Jordan himself plus housewife Gretchen Rossi with Slade Smiley.
Speaking of "who is this now?," I had no idea this was Jewel, over the weekend, accepting a charity check for a charity until I saw her name in bold in an email containing this photo.
But then, what's going on with Rob Thomas? I didn't even recognize him in this photo. He doesn't look bad. I just can't figure it out. Maybe everyone is just aging in their own ways. Anyway, Rob Thomas sang Friday at the Palms' Pearl.
Ray Romano signed this crazy lady, or something, at Michael Jordan's golf tourney, where quarterback Aaron Rogers made a dude fist for Brian Baumgartner, and Wayne Gretzky took a lay on the green.
Gretchen Rossi and Slade Smiley showed their stuff Saturday at Aria's Liquid pool.
TV chef/former UNLV student Guy Fieri had some event that looked like this Friday for his new place Vegas Kitchen & Bar.
Olivia Newton-John is making the rounds of local shows, seeing them, meeting casts and generally created good Vegas karma for her new Flamingo show, which I am highly anticipating seeing this week. I had "Xanadu" on 8-track. I am not old. I was negative-4-years-old when I bought it. Anyway, here is Olivia on Thursday at my favorite show, "Absinthe."
This is what it looks like when there is an outdoor concert near the new Ferris Wheel. Keith Urban played Saturday, and Rascal Flatts and other country singers played Friday for the ACM Party for a Cause at the Linq.
Hey look, it's a live musician in a club. A-Trak at Light in Mandalay Bay on Friday, to be complete about it. (Light Group)
And here is a server at Mandalay Bay's Daylight pool day club on Friday, proving her power to lure revelers to debauchery. (Light Group)
J. Cole performed Thursday at Aria's Haze nightclub. It kind of looks like he's prancing around a boxing ring, doesn't it? (Joe Janet/Light Group)
Hip Hopper Iggy Azalea performed Saturday at Tao nightclub Saturday.
Oh hi, Wayne Newton. At the Sunday carpet for the country awards, along with Taylor Swift and blah blah blah.
Nick Jonas said hi to DJ Diplo after midnight Friday at XS nightclub in Wynn.