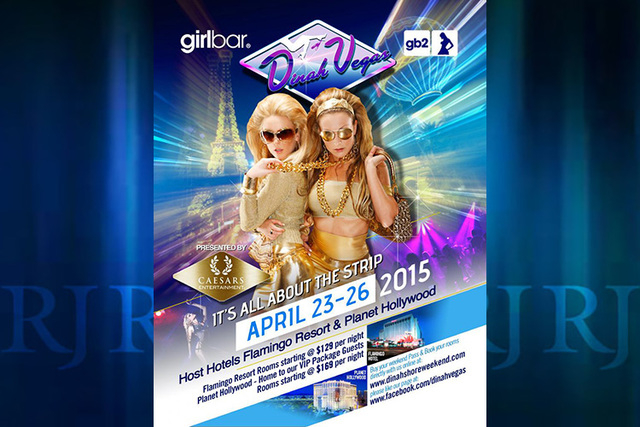 It's not every day I receive an email announcement titled, "DOUG — Lesbian's return for 4th year — Dinah Vegas 2015," about our city's "ultimate lesbian weekend."
But if you believe the publicity for Dinah Vegas, "tens of thousands of women from everywhere including Australia, Brazil, Canada," etc. will be partying together in Las Vegas April 23-26 (DinahShoreWeekend.com).
The event is backed by big sponsors: Girl Bar and Total Rewards by Caesars Entertainment.
Caesars was ahead of the curve, years ago, in promoting Vegas to LGBTQ tourists around the world, while conservatives kept fighting gay rights.
That almost makes Caesars the biggest LGBTQ victor on the Strip, and to the victor goes the spoils: Money, lesbians. However, is there anyone in Vegas still dumb enough and rude enough to act with prejudice against any class of tourists? Only if they're ignorant.
Contact Doug Elfman at delfman@reviewjournal.com. He blogs at reviewjournal.com/elfman. Find him on Twitter: @VegasAnonymous.