Do you want to be on 'America's Got Talent'? Here's your chance
February 10, 2015 - 1:48 pm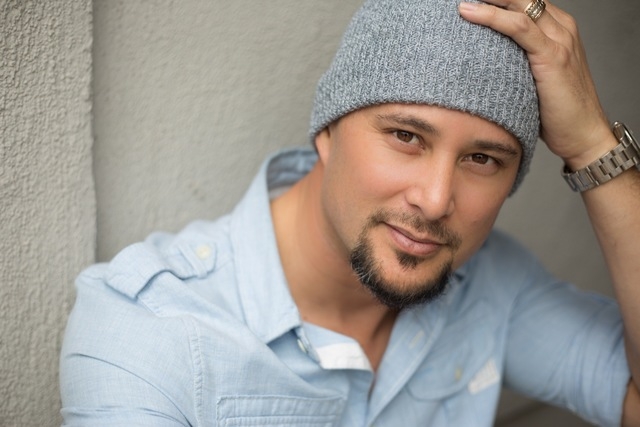 Do you want to be on "America's Got Talent?" Well, here's your chance.
Choreographer Cris Judd and producers will be giving you, your sister the chain saw juggler and everybody else in this city 90 seconds each to wow them during open-call auditions 8 a.m.-8 p.m. on Thursday at Bally's convention space.
Judd told me he can relate to young dancers he's auditioning. When he was 20, he was a struggling (and happy) costume character at Disney World.
"I was Pluto and Tigger, making minimum wage and having the time of my life," he said.
"I remember sharing a two-bedroom apartment with six guys, three of us in a room, or sleeping on the floor, and being paid every two weeks —you'd get about $250."
But then something happened that changed his life: He asked a Disney dancer to date him, and she scoffed, "Sorry, I don't date characters."
Judd/Pluto told the girl who wouldn't go out with him, "OK. Well. How do I get your job?"
She replied, "You need years and years of dance training."
Judd had no dance background whatsoever — 0 percent — but he did have the discipline of having been in a marching band and on his school's baseball, football and golf teams.
He vowed, "You give me one year, and I'll be dancing at Disney."
He signed up for dance classes. He was terrible.
"I couldn't touch my toes. I'd fall on my face."
He overcame his "wallflower" fears and stood next to the best dancers in his classes and told himself, "I need to look like that."
"I'd walk up and say, 'How did you do that? Show me.' "
They showed him.
"They would smoke me. But at least I knew where I had to get. I had to push myself to get to that place."
Just 10 months later, Judd had become good enough to sign a Disney dance contract.
Those 10 months weren't easy. He practiced at home. He fast-tracked his jazz and ballet classes from beginning to advanced. He auditioned for Disney dance jobs, only to get rejected, rejected, rejected.
Failure never discouraged him. Why?
"I gave myself one year to do it all," he said. "I never thought about being cut (in auditions). I just kept moving.
"I knew I wasn't good enough yet. I didn't give up. It was like, 'You don't like me? Cool. I'm going to keep going.' "
Eventually, choreographers from Los Angeles saw Judd dance and told him he was great.
"I needed that gratification, that positive feedback. I could look at myself and say, 'I know I'm getting better.'
"It only takes that one person to put their hand on your shoulder and tell you that you're good. That will elevate you to go for it."
Now Judd, a legend at 45 (he performed with Michael Jackson; danced at the Super Bowl; choreographed for Usher), gives constructive criticism to young dancers who keep him on his toes with their own skills.
"When they leave, they're like, 'I did OK, but Cris said this, and I'm going to think about it later and incorporate it into whatever I do next time.' "
What are the more important things aspiring dancers need to know?
"Prepare. Take class," he said. "'Learn everything as much as possible. Don't just focus on something that you're good at. Start taking class at something you're not good at, so you can get training and know-how.
"If you ever get a call for an audition that requires you to do anything, you can say, 'I'm covered. I've got it,' instead of, 'I should have taken class.' "
"Prepare yourself to seize the moment."
"Bust your ass to get what you want. You can't go half-assed.
"Don't ever say, 'I can't do it.' Say, 'When I get it …' "
"Bruce Lee said it best: Don't pray for an easy life. Pray for the strength to endure a difficult one.
"If you're not afraid of your dreams, you're not dreaming big enough. You should be super afraid. That's what drives the best stuff out of you because you learn to harness it.
"I always tell the kids, what stops you from trying is fear. Fear is a story your mind tells your body. This is the thing you should think about:
"You don't have to be great when you start, but you have to start to be great."
Doug Elfman's column appears Tuesdays, Thursdays and Saturdays. Email him at delfman@reviewjournal.com. He blogs at reviewjournal.com/elfman.