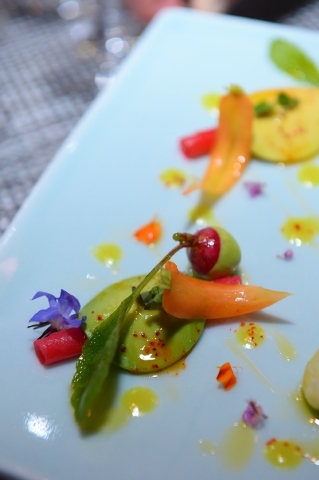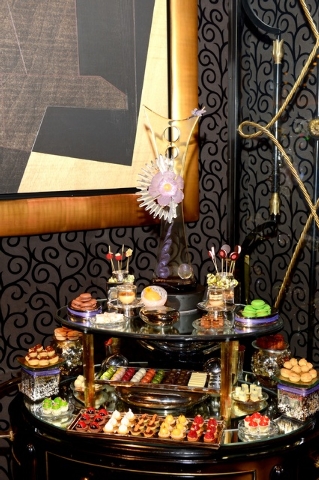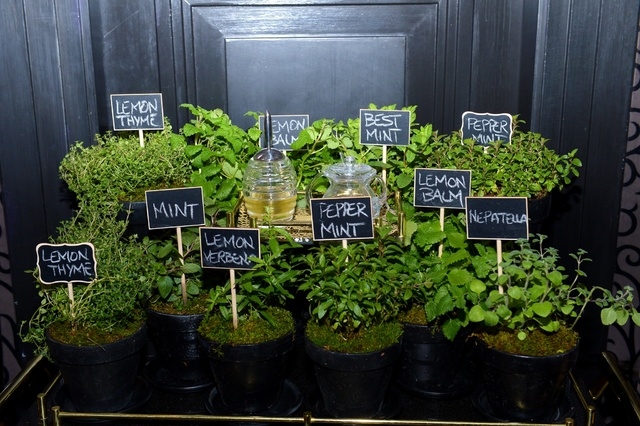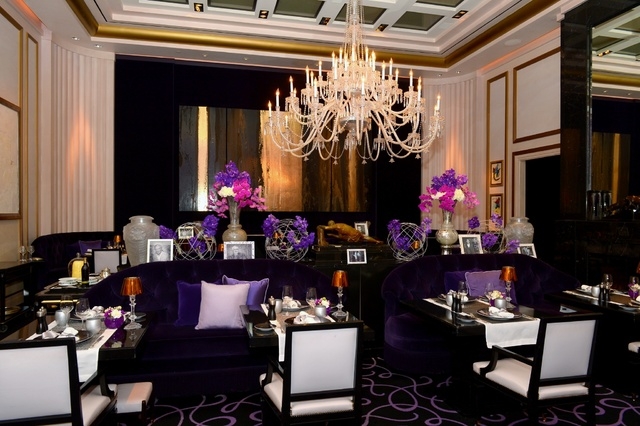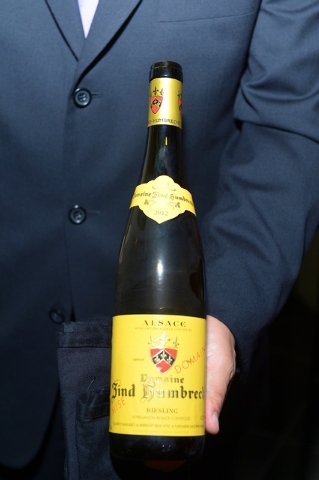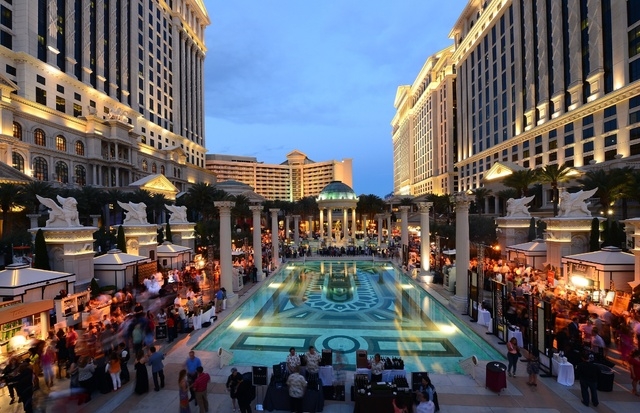 When I ask chefs who the biggest chef in the world is, they still answer: Joel Robuchon. He's the "Chef of the (20th) Century" whose restaurants have earned more Michelin stars than anyone else.
Robuchon owns two sumptuous restaurants in the MGM Grand: Joel Robuchon and L'Atelier de Joel Robuchon. You can eat in his presence this week at the unrivaled culinary festival, Vegas Uncork'd by Bon Appetit (VegasUncorked.com), featuring most of the world's top chefs.
I sat down with the gracious French perfectionist, and his interpreter, after I had dined the night before on his classic delicacies.
Elfman: "I don't know how many events around the world have as many famous, amazing chefs as Uncork'd."
Robuchon: "I'm aware of one in London where they do something that's very fun, but probably not as important as the one in Las Vegas. I'm a fan of this Uncork'd event. Every time I've assisted in it and taken part, it's been a very warm atmosphere."
Elfman: "Last night, I had an exquisite vegetarian appetizer with little carrots here. It was superb and simple."
Robuchon: "I'm actually opening a restaurant in Mumbai to learn and master vegetarian cuisine. I believe in the future, there will be many more vegetarians than today, with all of the problems we're seeing arise with regard to animal proteins, even fish. Look at what's happening with salmon. They're finding certain items within Norwegian salmon. I'm also a big supporter of organic produce. I think it has to do with its being healthy and being quality."
Elfman: "Fortunately, the United States is embracing organic food."
Robuchon: "Yes. When I was in New York (recently), I saw a couple of organic markets. It's very encouraging because the United States has very much been criticized for their manner of feeding themselves. But I see the efforts being put forth, and I think the United States is becoming much stronger and more cognizant of this than other countries."
Elfman: "When I eat your mashed potatoes, they're so good, I have to shut my eyes. If I cook your mashed potatoes (from a recipe), I wouldn't have to shut my eyes. What is it we are doing wrong when we don't cook well at home? Is it the ingredients, the patience?"
Robuchon: "When we try to imitate recipes of great chefs, we have trouble finding the same products. As a chef, if we wanted to go buy things in a supermarket to make a recipe, we would equally have a lot of difficulty."
Elfman: "I once interviewed a restaurant owner in Vegas and asked him how he liked his celebrity chef. He said, 'I don't like it because now I have to spend real money on better ingredients.' "
Robuchon (making a French expression for disapproval): "Yes, it's expensive. But the primary role of any good cook is to have good ingredients. Which is not to say these are luxury items. You can use quality carrots, lentils, rice. And these have minimal prices.
"But it's definitely false to think all celebrity chefs have to use luxury products. The true judge of a great chef is whether they can use cheaper ingredients, simpler ingredients to create a quality dish."
Elfman: "How would you prefer for people to prepare for Uncork'd? Should they stop smoking? Should they not eat for several days?"
Robuchon (gives a friendly chuckle): "One should definitely make sure not to have a big meal before going to any event. But we'll be doing an event in L'Atelier during lunchtime and then having an event that evening, our six-course. So to do one and then the other, one generally walks out full, and we can't tell them not to drink during lunch."
Elfman: "Is there anything else you want me to tell the world today?"
Robuchon: "I'm extremely happy to be in the United States and in Las Vegas in particular. Very often, I find my inspiration based on the melting pot of the clientele, this mix of peoples. You have Brazilians, Mexicans, Canadians, Americans, Chinese people, Japanese people. I love Las Vegas. As a chef, it's very important to speak to our customers and learn about these different cultures and these opinions on food."
Elfman: "Can I eat here for free every day?"
Robuchon (laughs): "Yes. Not free, but every day."
Doug Elfman's column appears Tuesdays, Thursdays and Saturdays. Email him at delfman@reviewjournal.com. He blogs at reviewjournal.com/elfman.