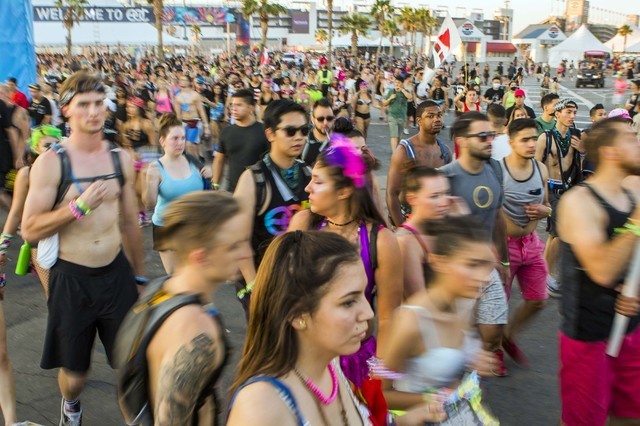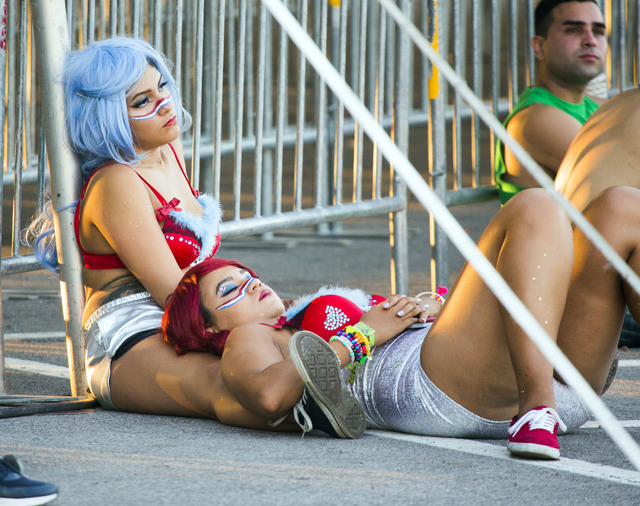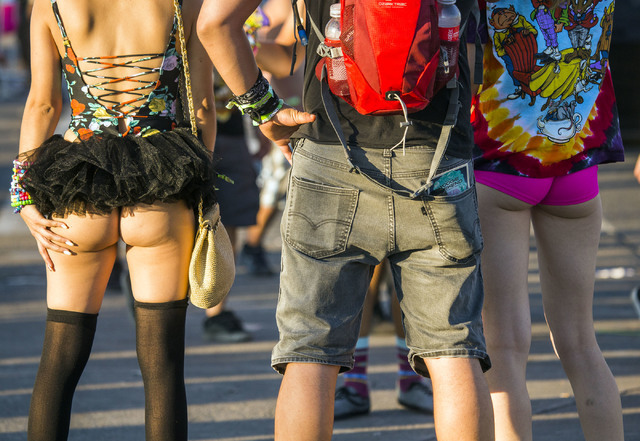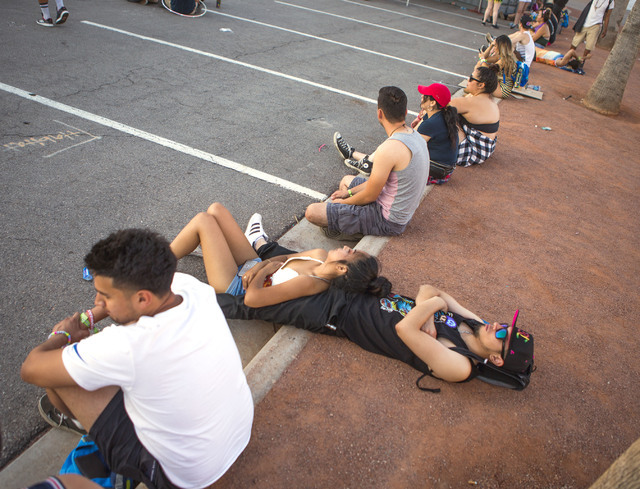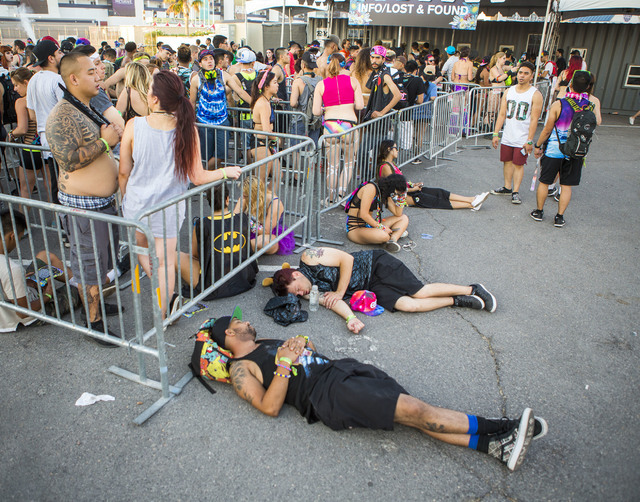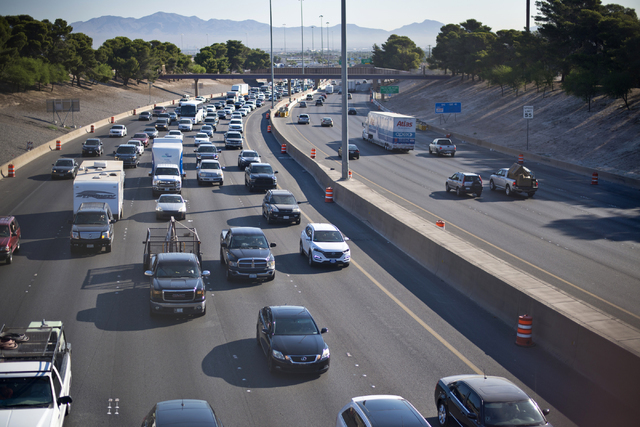 Drug arrest total reaches 101
The annual Electric Daisy Carnival ended as the sun found its way back into the Las Vegas sky, but some of the festivalgoers will be dealing with the consequences of their actions after Monday morning.
According to Las Vegas police, 101 attendees were arrested on narcotics-related felony charges over the weekend — the most since the three-day festival came to Las Vegas in 2011. Eight were arrested on charges of driving under the influence of alcohol.
Police said 18 misdemeanor citations were issued, and five people were arrested for misdemeanor offenses.
Of the 135,000 attendees, 111 had to be ejected from the festival, according to Insomniac Productions.
Medical personnel responded to 617 medical calls, which were mostly minor. About 17 people were taken to a local hospital.
As the music began to fade out Monday, ravers were scattered across the rest areas, and sometimes even in the crowd in front of stages, resting up. Although rooms were designated for attendees to sit and relax, some could be found spread out on the concrete, enjoying the bumping beats as people around them danced.
Vanessa Lopez and Cindy Rios of San Jose, California, waited for a group of friends at a picnic table inside.
"I think the traffic's getting worse every year," Lopez, 31, said. "It's very congested."
Police reported 13 crashes over the weekend.
Waves of people left the carnival early Monday in an attempt to avoid the nightmarish traffic synonymous with such large events.
Lopez said it took her and Rios an hour and 48 minutes to move 55 feet when they tried to leave with the festival crowd Sunday morning.
But the friends agreed it was all worth it.
Rios, 29, said she was content with napping in the back seat while Lopez drove them to the hotel.
"We're gonna wait till the parking lot (traffic) dies down or they tell us to leave," Lopez said. "Whatever comes first."
Brothers Oscar and Ivan Cruz sat in the parking lot next to their car in the sun, watching the line of vehicles crawl toward the exit.
They were low on gas, and if they left while the line was still long, they wouldn't make it to the gas station around the corner, said Oscar Cruz, 30.
"You have a choice," he said. "You can come before everybody, you can come at the same time as everybody, or after everybody."
But with each choice comes a sacrifice of time, experience or gas, he said. "It's like a trade-off."
Last year, Metro arrested 76 people, mostly on narcotics-related felony charges. In 2014, 73 faced felonies; in 2013, 49 faced felonies; in 2012, 53 faced felonies; and in 2011, 29 faced felonies. With the amount of people attending the festival, the number facing felonies represents "such a small percentage," Metro spokesman Larry Hadfield said.
In 2011, the first night of the festival drew about 75,000 people. On Friday alone, this year's festival drew 135,000 people.
Lawren Linehan and Melissa Gomez/Las Vegas Review-Journal