EDC Las Vegas to stream live on Yahoo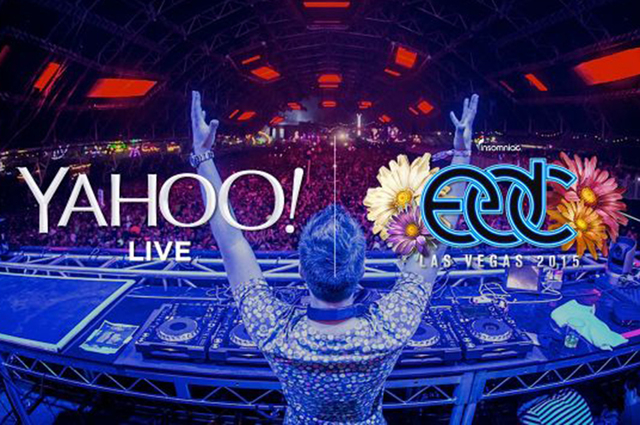 So EDC is next weekend. Are you going? Sweet! Can't wait to rage with you! Oh, my, wait until you see our totem!
Sorry, the rest of you, you were saying?
Awww, man, really? That sucks! Have to work? Can't find a baby sitter? Book club both nights? Knitting circle?
We hear ya. Totally legit reasons for being lame — er, for not going, rather. Duty calls, right?
It's all good. Wherever you are, if you have an Internet connection (and, really, who doesn't at this point? I mean, it is 2015, for Pete's sake — surely you can find free Wi-Fi at McDonald's or something), you won't have to miss out on a single drop, thanks to your friends over at Insomniac, who are clearly looking out for you.
Pro tip: In an effort to make it possible for couch-surfing EDM fans to live vicariously, the promoter has partnered with the fine folks at Yahoo! Live to stream footage from all eight stages all weekend. That's right. So when the time comes (June 19 at 6 p.m. PDT, in this case), you can dial up yahoo.com/EDC (bookmark this baby now!) and commence to raging.
Read more from Dave Herrera at bestoflasvegas.com. Contact him at dherrera@reviewjournal.com.