10 things viewers should know about the fall season
September 21, 2008 - 9:00 pm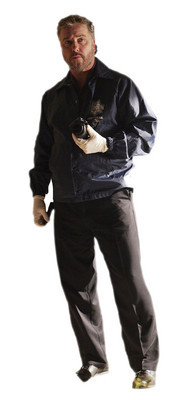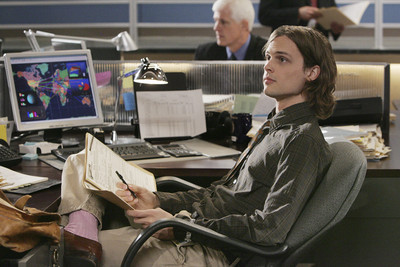 This being premiere week, there's a lot of information to get to. So I won't waste any time before sharing the 10 things you should know about the new fall season.
Except to say this: Yes, "Lipstick Jungle" returns for its second season Wednesday on NBC. And no, the title is not in any way a jab at Sarah Palin.
1. IT'S A DOWN YEAR
In the scramble to get shows back on the air after the writers strike, ABC and NBC held back five of last fall's new dramas to give them a proper relaunch this season. They're also making sure the second season premieres make sense to new viewers without alienating existing fans. And each of them — ABC's "Dirty Sexy Money," "Pushing Daisies" and "Private Practice" and NBC's "Life" and "Chuck" — is as good or better than anything being unveiled this fall.
2. THERE'S NOT MUCH ORIGINALITY
More than half of the new series are remakes — "Eleventh Hour," "Life on Mars," "Worst Week," "Kath & Kim," "The Ex-List" and "Hole in the Wall" — updates — "90210" and "Knight Rider" — adaptations — "Crusoe" and "Privileged" — or knockoffs — "In Harm's Way" and "Stylista."
3. GRISSOM'S GOODBYE
After eight seasons, "CSI: Crime Scene Investigation" is losing its leader. Laurence Fishburne will join the cast in the season's ninth episode, tentatively scheduled for December or January. Barring special sweeps month guest appearances, episode 10 will be the final one for William Petersen's Gil Grissom.
4. WINTER IS THE NEW FALL
Because the development season was interrupted by the strike, look for more new midseason series than usual. Fox, which only has three new shows this fall, will have Joss Whedon's "Dollhouse" and the "Family Guy" spinoff "The Cleveland Show," as well as up to a half-dozen more series. ABC, which is launching just two series this fall, will have at least three new dramas and two new comedies. And NBC is scheduled to debut four new dramas, a comedy, and a handful of reality shows.
5. YOUR DVR WILL GET A WORKOUT
In a horrible scheduling move for viewers, Fox's "Fringe" and CBS' "The Mentalist," the two most promising new shows of the fall, will air in the same 9 p.m. Tuesday time slot that also is home to "Dancing with the Stars." But that's nothing compared to the ratings bloodbath at 8 p.m. Mondays that will see "Dancing" quickstep all over five quality series: "Chuck," "Terminator: The Sarah Connor Chronicles," "The Big Bang Theory," "How I Met Your Mother" and "Gossip Girl."
6. DON'T TOUCH THAT DIAL
Viewers may be getting screwed by the "Fringe" time slot, but Fox is giving those who do tune in a little something extra. The network is experimenting with a concept called Remote-Free TV that cuts the number of commercials in half, adding about eight minutes worth of content to each episode.
7. TIMES ARE TOUGH
Fourth-place NBC couldn't spare the cash for pilot episodes to see if its new scripts could survive the transition to the screen. The network eliminated this crucial step in the development process, the time when kinks are worked out and a great many shows are jettisoned altogether, and blindly put "My Own Worst Enemy," "Kath & Kim" and "Crusoe" on the fall schedule three weeks before "Crusoe" was even cast.
8. TIMES ARE REALLY TOUGH
The struggling CW has leased its Sunday night lineup to something called Media Rights Capital, which will produce and pay for the entire night's programming in exchange for most, if not all, of the ad revenue. But from the looks of its shows — "In Harm's Way," "Valentine" and Easy Money" — don't expect the company to spend one dime more than is absolutely necessary.
9. COMEDY IS DYING
Only three new sitcoms will debut this fall, part of a downward trend that saw 10 new comedies in 2005, seven the next year and six this past year.
10. BEWARE OF TEEN STARS
He turned down "90210," but Luke Perry will guest star on the Oct. 8 episode of CBS' "Criminal Minds," and he's coming after Matthew Gray Gubler. "I grew up watching ('Beverly Hills, 90210'), so it was kind of strange to be held hostage by Dylan McKay," says Gubler, the Las Vegas native who stars as Dr. Spencer Reid. "All these teen idols are holding me hostage," he adds, when I remind him Dr. Reid also was taken captive by a character played by "Dawson's Creek's" James Van Der Beek. "Next it's going to be Screech from 'Saved by the Bell' holding me hostage. Scott Baio, I saw him lurking outside my apartment."
Christopher Lawrence's Life on the Couch column appears on Sundays. E-mail him at clawrence@reviewjournal.com.