2011 brings new hope for TV
January 2, 2011 - 12:00 am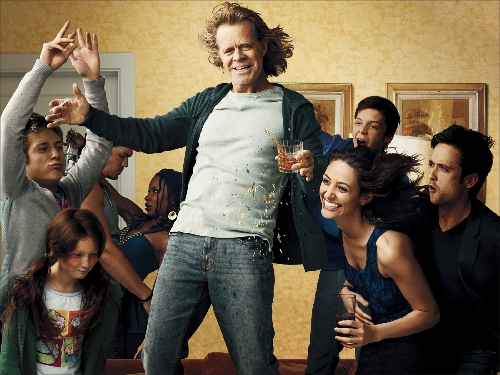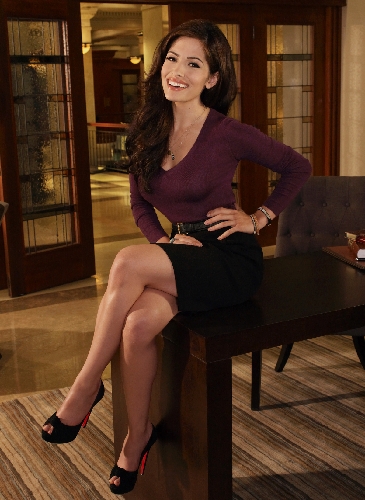 Well, at least that's over.
For a year that began in the afterglow of one of the best fall seasons in years — "Modern Family," "Glee," "Community," "The Good Wife," even the engaging if oft-maligned "Cougar Town" — 2010 was a pretty miserable year for new TV.
At least on the network side, which could only muster Fox's inspired "Raising Hope" and its fun "Human Target," along with CBS' less-special-as-it-goes "Hawaii Five-0."
But with a new year comes new hope — and a new crop of shows looking to break through.
Here's a look at some of January's newcomers. And, as always, times and dates are subject to change.
NEW SHOWS
What is it with Ohio lawyers and NBC? A decade ago, recently fired Ed Stevens opened a practice inside a Stuckeyville bowling alley on "Ed." Now, recently fired Harriet "Harry" Korn (Kathy Bates) is hanging out her shingle inside a Cincinnati shoe store in "Harry's Law" (10-11 p.m. Jan. 17, KSNV-TV, Channel 3). Like most David E. Kelley dramas, this one's alternately quirky and preachy. But Bates' Harry feels surprisingly uninspired.
Three young doctors (Caroline Dhavernas, Zach Gilford, Mamie Gummer) running from their pasts look for a new start in a bare-bones clinic in the South American jungle in "Off the Map" (10 p.m. Jan. 12, KTNV-TV, Channel 13). Given its relatively small cast and remote location, here's hoping it doesn't succumb to the messy relationships that overwhelmed executive producer Shonda Rhimes' ("Grey's Anatomy," "Private Practice") other medical dramas.
After being framed for a series of terrible crimes, cop Vince Faraday (David Lyons) goes underground, joins up with a group of carnival outcasts and becomes a comic book-style vigilante in "The Cape" (9 p.m. Jan. 9, Channel 3). It's refreshingly inventive, but the action drama teeters precariously on the supermodel-thin line between genius and ludicrous.
"Perfect Couples" (8:30 p.m. Jan. 20, Channel 3) follows three very different duos, but the comedy isn't nearly as wacky as it thinks it is.
The namesake of the animated "Bob's Burgers" (8:30 p.m. Jan. 9, KVVU-TV, Channel 5) is determined to make a go of his dive of a family-run fast-food joint. But Bob is more likely to land a three-star Michelin rating than laughs in this thuddingly unfunny comedy.
On the cable side, get ready for yet another British invasion.
It seemed like only a matter of time before MTV remade England's controversial drugs-sex-and-teens drama "Skins" (10 p.m. Jan. 17), and even this toned-down version is certain to make headlines.
If those kids don't behave badly enough for you, check out the Gallagher clan of "Shameless" (10 p.m. Jan. 9, Showtime). Blue-collar patriarch Frank (William H. Macy) is too busy drinking his life, and his ill-gotten disability checks, away to raise his six kids, so it's up to oldest daughter Fiona (Emmy Rossum) to see that the bills are (mostly) paid. This shockingly raw drama is guaranteed to be unlike anything else on TV — except for the British original.
Vampire Aidan (Sam Witwer), werewolf Josh (Sam Huntington) and ghost Sally (Meaghan Rath) share a Boston apartment in "Being Human" (9 p.m. Jan. 17, Syfy), which feels more like a reimagining of its British predecessor than a remake.
So many British series are being remade, there's even a show about remaking a British series. "Episodes" (9:30 p.m. Jan. 9, Showtime) follows British comedy writers Sean and Beverly Lincoln (Stephen Mangan, Tamsin Greig), who are lured to Hollywood to oversee the U.S. version of their award-winning series about the erudite headmaster of a boarding school, only to have the network replace their talented leading man with Matt LeBlanc. The "Friends" star plays a (hopefully) outrageous version of himself in the clever comedy.
Elsewhere, drowning-in-debt former boxing champ Patrick "Lights" Leary (Holt McCallany) helps maintain his lifestyle by becoming a hired thug while considering a risky return to the ring in "Lights Out" (10 p.m. Jan. 11, FX), a gripping drama that has the makings of something special.
"Spartacus: Gods of the Arena" (10 p.m. Jan. 21, Starz), the prequel to last year's "Spartacus: Blood and Sand," focuses on Gannicus (Dustin Clare), the House of Batiatus' first champion, while somehow managing to be even bloodier and nakeder than the original.
Kate Reed (Sarah Shahi) leaves her legal career behind to become a mediator in "Fairly Legal" (10 p.m. Jan. 20, USA). The drama's first episode, though, is too cute for its own good.
And David (Johnathan McClain) quits his stressful job in New York and moves into his parents' (George Segal, Jessica Walter) Florida senior community in "Retired at 35" (10:30 p.m. Jan. 19, TV Land). Like its lead-in, "Hot in Cleveland," it's ideal for viewers who like their comedies to look and feel like they just escaped from the '80s.
Christopher Lawrence's Life on the Couch column appears on Sundays. E-mail him at clawrence@ reviewjournal.com.
RETURNING SHOWS
• "The Bachelor" (8 p.m. Monday, KTNV-TV, Channel 13)
• "V" (9 p.m. Tuesday, Channel 13)
• "Southland" (10 p.m. Tuesday, TNT)
• "Wipeout" (8 p.m. Thursday, Channel 13)
• "Jersey Shore" (10 p.m. Thursday, MTV)
• "Californication" (9 p.m. Jan. 9, Showtime)
• "The Ricky Gervais Show" (9 p.m. Jan. 14, HBO)
• "Real Time with Bill Maher" (10 p.m. Jan. 14, HBO)
• "Funny or Die Presents" (midnight Jan. 14, HBO)
• "Big Love" (9 p.m. Jan. 16, HBO)
• "White Collar" (10 p.m. Jan. 18, USA)
• "American Idol" (8 p.m. Jan. 19 and 20, KVVU-TV, Channel 5)
• "Hot in Cleveland" (10 p.m. Jan. 19, TV Land)
• "Royal Pains" (9 p.m. Jan. 20, USA)
• "Parks and Recreation" (9:30 p.m. Jan. 20, KSNV-TV, Channel 3)
• "Kitchen Nightmares" (8 p.m. Jan. 21, Channel 5)
• "Who Do You Think You Are?" (8 p.m. Jan. 21, Channel 3)
• "Holly's World" (10:30 p.m. Jan. 23, E!)
• "Archer" (10 p.m. Jan. 27, FX)