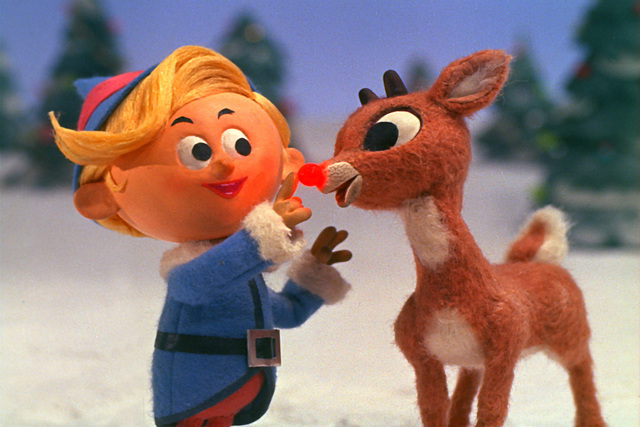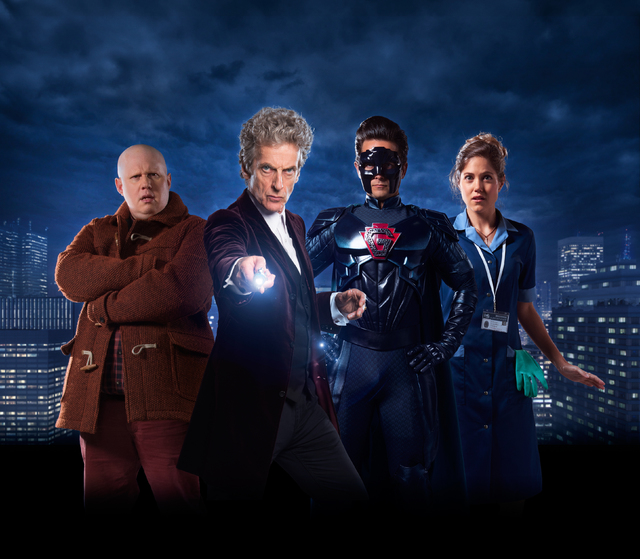 We've reached the point where there are more holiday specials and movies on TV than there are hours left in the year.
You could pry your eyes open, "A Clockwork Orange"-style, and still not be able to see everything.
So, in an attempt to cut through all the clutter — The animated "Grandma Got Run Over By a Reindeer"? Again? Really? — here's a look at the 25 holiday specials you shouldn't miss.
And remember, Freeform is the ridiculous new name for what used to be ABC Family, and times and dates are subject to change:
EVENTS
Macy's Thanksgiving Day Parade
Celebrate the 90th installment of the Thanksgiving tradition with giant balloons, Tony Bennett, the cast of "Sesame Street" and performances from "Cats," Cirque du Soleil's "Paramour," "Holiday Inn, The New Irving Berlin Musical" and "Waitress." (9 a.m. today, NBC)
The @Rockettes are ready for the #MacysParade! How about you? https://t.co/Nk5g8xiIWm pic.twitter.com/3Hz1lqrR6q

— Macy's (@Macys) November 22, 2016
"Christmas in Rockefeller Center"
The lighting of New York's most famous Christmas tree, a 94-foot-tall Norway spruce, will include performances by Tony Bennett, Neil Diamond, Josh Groban, Tori Kelly, Sarah McLachlan, Dolly Parton, Garth Brooks and Trisha Yearwood. (8 p.m. Wednesday, NBC)
"America's Got Talent Holiday Spectacular"
There's a distinct Las Vegas flair to this first holiday spinoff of the summer variety competition as its performers include Penn & Teller, Terry Fator, Mat Franco and Piff the Magic Dragon, alongside the show's most recent winner, 12-year-old Grace VanderWaal. (8 p.m. Dec. 19, NBC)
"Taraji's White Hot Holidays"
This new special, hosted by "Empire's" Taraji P. Henson, features holiday performances by her co-star Jussie Smollett as well as Taye Diggs, Pharrell Williams, Missy Elliott, Alicia Keys, Darryl McDaniels of Run-DMC, Snoop Dogg and TLC. (8 p.m. Dec. 8 and 8 p.m. Dec. 23, Fox)
ANIMATED SPECIALS
"A Charlie Brown Christmas"
I've wanted a metal Christmas tree ever since I first saw this as a child. Right now, though, I'd settle for some of Lucy's psychiatric help that only costs a nickel. (9 p.m. Dec. 1, ABC)
"Rudolph the Red-Nosed Reindeer"
Rudolph and Hermey the elf are persecuted by a bunch of North Pole bullies just for being different. Made in 1964, it's more relevant now than ever. (8 p.m. Tuesday, CBS)
"Frosty the Snowman"
There's still some magic in that old silk hat they found as that jolly, happy soul is brought back to life. Happy birthday, one and all. (8 p.m. Friday, CBS)
"How the Grinch Stole Christmas"
For its 50th anniversary, all 26 minutes of the animated classic, featuring the voice of Boris Karloff as the green, furry hater of all things Christmas, will be broadcast for the first time in more than a decade. (8 p.m. Friday, NBC)
"Santa Claus Is Comin' To Town"
Kris Kringle (voiced by Mickey Rooney) and, for some reason, a penguin named Topper risk being imprisoned simply for delivering toys in this origin story narrated by Fred Astaire. (8 p.m. Friday, ABC; 4:30 p.m. Dec. 4, 4:30 p.m. Dec. 20, 1:10 p.m. Dec. 21, 4:35 p.m. Dec. 23, 11:15 a.m. Dec. 24 and 3:30 p.m. Dec. 25, Freeform)
"The Year Without a Santa Claus"
It's billed as the story of the year: Mrs. Claus almost had to fill in for her husband, but all anyone seems to remember about it is the song-and-dance stylings of Heat Miser and Snow Miser. (6 p.m. Dec. 1, 2:40 p.m. Dec. 2, 5:35 p.m. Dec. 4, 12:55 a.m. Dec. 10, 11:40 a.m. Dec. 11, 5:35 p.m. Dec. 20, 2:10 p.m. Dec. 21, 5:40 p.m. Dec. 23, 12:30 p.m. Dec. 24 and 4:35 p.m. Dec. 25, Freeform)
TV EPISODES
"Friends" Thanksgiving Marathon
Spend the day with Joey, Chandler, Ross, Rachel, Monica and Phoebe with the Thanksgiving episodes from all 10 seasons. (11 a.m. Thursday, TBS)
"Seinfeld's" Festivus
Prepare for the annual Airing of Grievances and Feats of Strength with the non-holiday holiday episode, "The Strike." (7:30 p.m. Dec. 9, TBS)
"Married with Children"
As part of a marketing stunt, a parachuting Santa Claus falls to his death in the Bundys' backyard in "You Better Watch Out," followed by the two-parter "It's a Bundyful Life," featuring Sam Kinison as Al's (Ed O'Neill) guardian angel. (6 a.m. Dec. 23, TBS)
"The Doctor Who Christmas Special"
For many of us, mainly the geekier ones, Christmas just wouldn't be complete without a visit from the Doctor. This year's installment, "The Return of Doctor Mysterio," finds the 12th Doctor (Peter Capaldi) teaming with a superhero (Justin Chatwin) and a journalist (Charity Wakefield) to save New York from aliens. (9 p.m. Dec. 25, BBC America)
MOVIES
"It's a Wonderful Life"
George Bailey's (Jimmy Stewart) being alive not only saved his brother Harry and the lives of every man on a military transport, it kept his true love, Mary (Donna Reed), from suffering the cruelest fate of all: the life of a single librarian. (8 p.m. Dec. 3 and 8 p.m. Dec. 24, NBC)
"National Lampoon's Christmas Vacation"
Seeing the Griswolds gather for the holidays is always a treat, even though it now comes with a touch of sadness, considering how Randy Quaid basically has become Cousin Eddie. (7:05 p.m. Dec. 1, 8:45 p.m. Dec. 4, 7 p.m. Dec. 5, 9 p.m. Dec. 13, 5 p.m. Dec. 14, 7:35 p.m. Dec. 16, 4:40 p.m. Dec. 17, 8:55 p.m. Dec. 19, 6:40 p.m. Dec. 20, 9:45 p.m. Dec. 24 and 7:45 p.m. Dec. 25, Freeform)
"24 Hours of 'A Christmas Story' "
It's the 20th anniversary of the programming stunt that made Ralphie and his quest for a genuine Red Ryder carbine action 200-shot range model air rifle a holiday institution. (8 p.m. Dec. 24, TBS and TNT)
"Home Alone"
What some call child abandonment, others call a Christmas classic. Watch young Kevin McCallister (Macaulay Culkin) defend his home from the Wet Bandits (Joe Pesci, Daniel Stern) when he isn't busy unnecessarily applying aftershave. (1 a.m. Friday, TBS)
"Elf"
That cotton-headed ninnymuggins Buddy the Elf (Will Ferrell) leaves the North Pole for New York City in search of his human father (James Caan). (8:50 p.m. Dec. 3, 6:40 p.m. Dec. 4, 9 p.m. Dec. 7, 7 p.m. Dec. 8, 9 p.m. Dec, 12, 7 p.m. Dec. 13, 9:50 p.m. Dec. 18, 6:50 p.m. Dec. 19, 5:55 p.m. Dec. 21, 6:45 p.m. Dec. 22, 7:40 p.m. Dec. 24 and 5:40 p.m. Dec. 25, Freeform)
"Love Actually"
I can't imagine what this looks like edited for television. Would Martin Freeman's entire story arc as a nude stand-in on a movie set even survive? Still, it would be worth the choppiness just for the scene of Hugh Grant's prime minister getting down inside 10 Downing St. (6 p.m. and 9 p.m. Saturday, E!)
"The Nightmare Before Christmas"
Jack Skellington, the Pumpkin King of Halloweentown, sets out to take over Christmas in this stop-motion animated tale from Tim Burton. Sure, it's really more about Halloween than Christmas, but it's still a must-see. (11:20 p.m. Dec. 1, 3:35 p.m. Dec. 2, 5:30 p.m. Dec. 12, 3 p.m. Dec. 13, 1 p.m. Dec. 17, noon Dec. 18, 5:10 p.m. Dec. 22 and 3 p.m. Dec. 23, Freeform)
"The Polar Express"
A young boy boards a magical train to the North Poe in this animated story where every adult looks like a creepy version of Tom Hanks. But, hey, the kids seem to love it. (9:20 p.m. Dec. 2, 4:40 p.m. Dec. 3, 7 p.m. Dec. 6, 5 p.m. Dec. 7, 9:55 p.m. Dec. 11, 7 p.m. Dec. 12, 9:45 p.m. Dec. 16, 2:35 p.m. Dec. 17, 3:15 p.m. Dec. 21, noon Dec. 22, 3:30 p.m. Dec. 24 and 1:25 p.m. Dec. 25, Freeform)
"A Christmas Carol"
Everyone has his own favorite version of the Charles Dickens tale. But claiming this 1938 take, starring Reginald Owen as Ebenezer Scrooge, as yours will make you seem classier than, say, 1978's "Rich Little's Christmas Carol." (10:45 a.m. Wednesday, AMC)
"Scrooged"
Of all the many, many — seriously, just way too many — knockoffs of "A Christmas Carol," this one endures thanks to the sheer Bill Murray-ness of it all. Those trailers for "The Night the Reindeer Died" and "Bob Goulet's Old-Fashioned Cajun Christmas" aren't so bad, either. (9 p.m. Dec. 5, 5 p.m. Dec. 6, 11:55 p.m. Dec. 24 and 9:55 p.m. Dec. 25, Freeform)
"A Very Murray Christmas"
Bill Murray reteams with director Sofia Coppola ("Lost in Translation") and "Scrooged" writer Mitch Glazer for this loving nod to old-fashioned musical Christmas specials, co-starring Chris Rock, George Clooney, Miley Cyrus, Paul Shaffer, Jason Schwartzman, Maya Rudolph, Rashida Jones, David Johansen, the French rock band Phoenix and Las Vegas native Jenny Lewis. Let the Murray-ment begin! (Anytime, Netflix)
Contact Christopher Lawrence at clawrence@reviewjournal.com. On Twitter: @life_onthecouch.