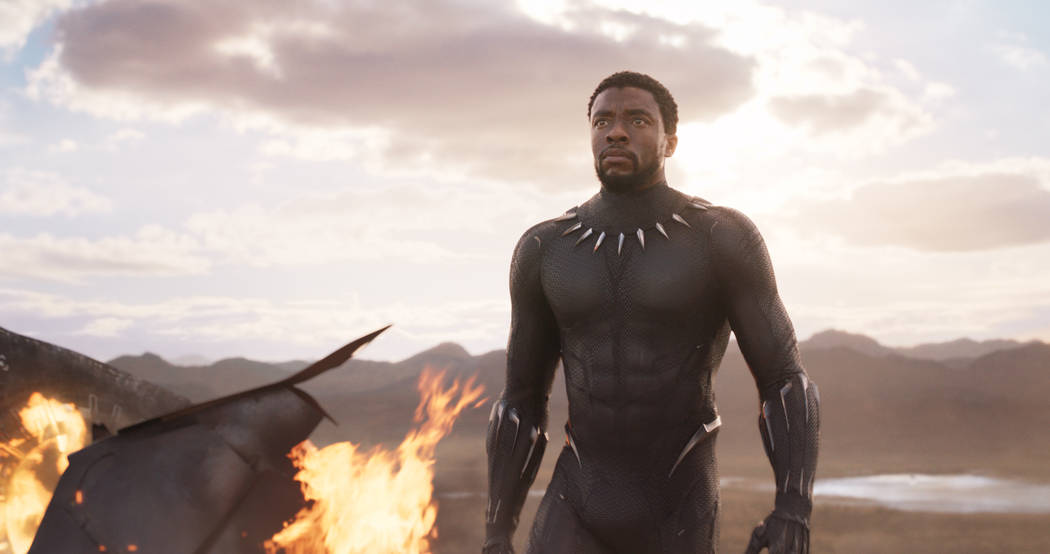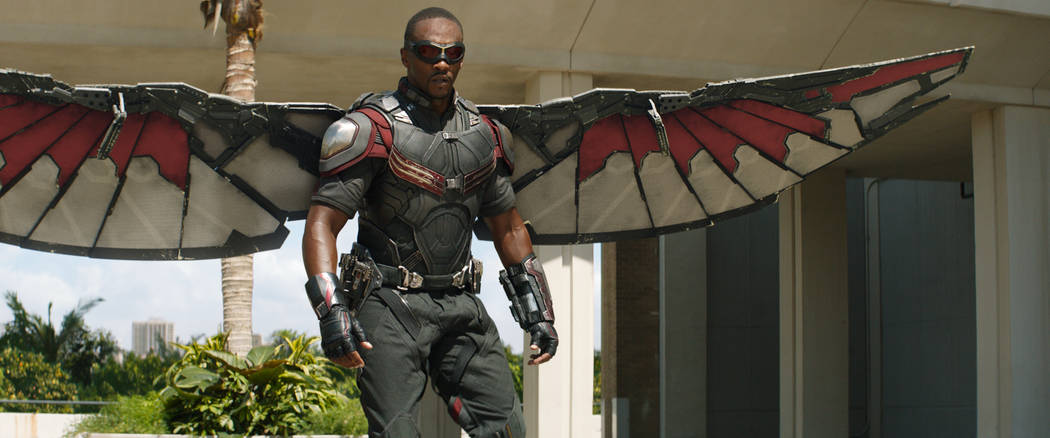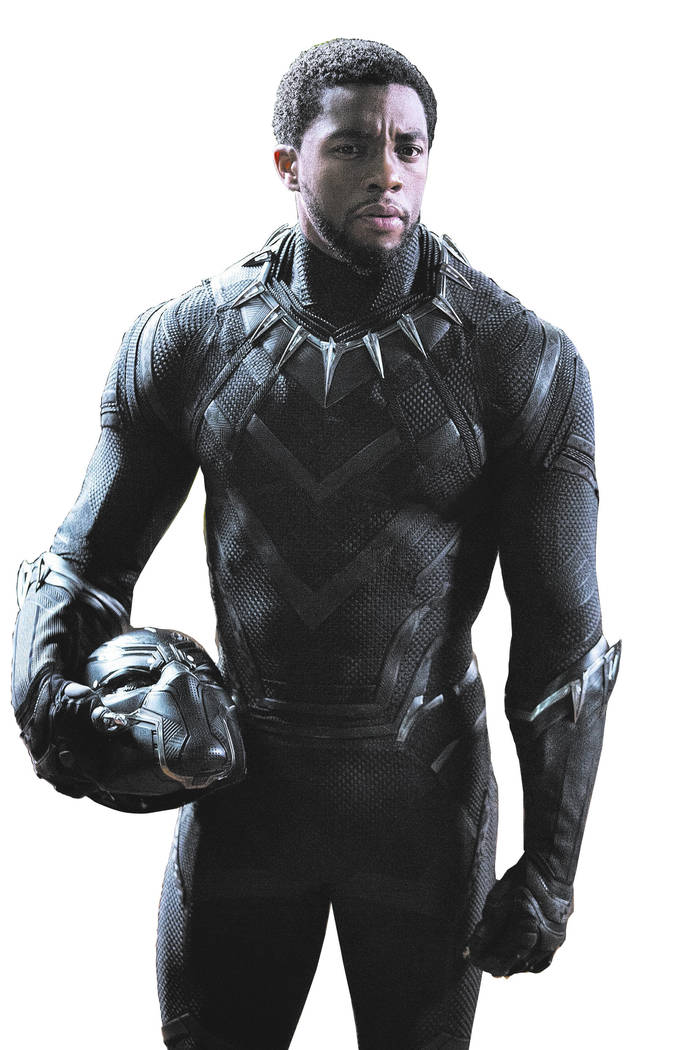 If you're having trouble relating to the jubilation surrounding this weekend's release of "Black Panther" — the first major comic book movie starring a predominantly black cast — imagine for a moment that we weren't living in an era in which every couple of months produced a superhero blockbuster starring a white guy named Chris. (Not that there's anything wrong with that. I happen to be a huge fan of white guys named Chris.)
In this scenario, aside from sidekick or ensemble roles, you've mostly seen yourself reflected in big-screen superheroes that appeared in two comedies and a racially charged hot mess from the 1970s, as well as an alcoholic responsible for more damage than good and an armored dude played by Shaquille O'Neal.
Trust me, you'd be ecstatic, too.
To help put the significance of "Black Panther" in perspective, here's a look back at the history of black superheroes in movies:
"Abar, The First Black Superman" (1977)
When an African-American scientist and his family are viciously harassed simply for moving into a white neighborhood, John Abar (Tobar Mayo), the leader of the Black Front of Unity, ingests a potion that gives him a wide array of superpowers in this blaxploitation drama. In addition to protecting the family, Abar cleans up his ghetto neighborhood by, among other things, turning winos' booze into milk. As impractical abilities go, that one even rivals those of Aquaman.
"The Meteor Man" (1993)
A teacher (writer-director Robert Townsend) is struck by a meteorite, develops superpowers and battles his neighborhood gang in this comedy co-starring a young Don Cheadle and a who's who of early '90s rap and hip-hop including Big Daddy Kane, Biz Markie, Naughty by Nature, Cypress Hill and Another Bad Creation.
"Blankman" (1994)
Like Abar and the Meteor Man before him, nerdy inventor Darryl Walker (Damon Wayans) tries to clean up his neighborhood — this time with the help of some low-rent gadgets, a robot made from an old washing machine and a sidekick named Other Guy (David Alan Grier).
"Spawn" (1997)
Marine Al Simmons (Michael Jai White) is murdered, arrives in hell, sells his soul, returns to Earth and battles a morbidly obese demonic clown. Spawn's creator, toy impresario Todd McFarlane, has spent the past two decades trying to make a sequel.
"Steel" (1997)
Before there was Iron Man — on film at least — there was John Henry Irons (Shaquille O'Neal), a weapons designer who creates an armored suit to fight crime and, yes, keep his neighborhood safe. Steel carries a sledgehammer, giving Shaq a reason — albeit not a terribly good one — to utter the catchphrase, "It's hammer time!"
"Blade" (1998)
Starring Wesley Snipes as the titular vampire-human hybrid, the movie inspired two sequels, "Blade II" (2002) and "Blade: Trinity" (2004), as well as a 2006 Spike TV series. Up until "Black Panther," "Blade" had been the "Citizen Kane" of black superhero movies — pretty much by default.
"X-Men" (2000)
Halle Berry debuts as the weather-influencing Ororo Munroe, aka Storm, in "X-Men," a role she would reprise in "X-Men 2" (2003), "X-Men: The Last Stand" (2006) and "X-Men: Days of Future Past" (2014). The Black Eyed Peas' will.i.am portrays the teleporting John Wraith in "X-Men Origins: Wolverine" (2009). The winged mutant Angel Salvadore (Zoe Kravitz) and Darwin (Edi Gathegi), who can evolve at will, were introduced in "X-Men: First Class" (2011). Bishop (Omar Sy) helps protect an unconscious Wolverine in "Days of Future Past." And Alexandra Shipp appears as a young Storm in "X-Men: Apocalypse" (2016).
"Catwoman" (2004)
Berry is back, this time as Patience Phillips, an ad designer for an evil cosmetics company, who drowns and is reborn as a scantily clad vigilante when an ancient Egyptian cat breathes on her. At a puny 9 percent, its Rotten Tomatoes score is lower than even "Steel's" 12 percent.
"The Incredibles" (2004)
Samuel L. Jackson voices Lucius Best, aka Frozone, Mr. Incredible's best friend, in this Pixar film that won the Oscar for best animated feature.
"Iron Man" (2008)
Much like Berry, Jackson didn't stop at one superhero. At the end of "Iron Man," he's introduced as Nick Fury, the backbone of the Marvel Cinematic Universe. He would go on to make nearly as many appearances in Marvel movies as Stan Lee, with roles in "Iron Man 2" (2010), "Thor" (2011), "Captain America: The First Avenger" (2011), "The Avengers" (2012), "Captain America: The Winter Soldier" (2014), "Avengers: Age of Ultron" (2015) and the upcoming "Captain Marvel" (2019).
"Hancock" (2008)
An aloof, alcoholic superhero who's often downright surly and hated by most of Los Angeles is a great premise. Co-written by "Breaking Bad" creator Vince Gilligan, "Hancock" grossed a boatload of money, thanks to the presence of Will Smith — back when the presence of Will Smith could guarantee a boatload of money. In retrospect, though, that might not have been the best look for the first black superhero to headline a tentpole movie in a decade.
"Iron Man 2" (2010)
Terrence Howard portrayed James 'Rhodey' Rhodes in "Iron Man" but left the franchise because of a contract dispute. In doing so, he missed out on all the good stuff, as Don Cheadle replaced him and got to be War Machine/Iron Patriot, a role he would reprise in "Iron Man 3" (2013), "Avengers: Age of Ultron," "Captain America: Civil War" (2016) and "Avengers: Infinity War" (May 4, 2018).
"Captain America: The Winter Soldier" (2014)
After bonding with Captain America over their shared war experiences, former Air Force pararescueman Sam Wilson (Anthony Mackie) straps on his old military-issue EXO-7 winged harness, grabs some guns, cracks a few jokes and becomes the superhero known as Falcon. He's since appeared in "Avengers: Age of Ultron," "Ant-Man" (2015) and "Captain America: Civil War," and he'll be a part of "Avengers: Infinity War."
"Fantastic Four" (2015)
This reboot mostly is remembered not as the box office disaster it was but for "Black Panther" co-star Michael B. Jordan's portrayal of Johnny Storm, who'd previously been played by Chris "Captain America" Evans. People who had no trouble accepting Samuel L. Jackson as the previously white Nick Fury lost their minds at the thought of a black Johnny Storm.
"Captain America: Civil War" (2016)
Black Panther (Chadwick Boseman) made his movie debut, fighting alongside War Machine and against Falcon as part of the greatest concentration of black superheroes ever to hit theaters.
"Batman v Superman: Dawn of Justice" (2016)
Viewers caught a glimpse of genius football star Victor Stone (Ray Fisher), who was being rebuilt by his scientist father after a horrific car wreck. The hero known as Cyborg debuted in "Justice League" (2017) and is rumored to be a part of "Flashpoint" (2020) before getting his own movie, "Cyborg," later that year.
"Suicide Squad" (2016)
Will Smith took on another superhero — well, technically a supervillain — as Deadshot, alongside Adewale Akinnuoye-Agbaje as Killer Croc and Oscar winner Viola Davis as Amanda Waller, the squad's ruthless organizer. "Suicide Squad" fared much better at diversity than entertainment. Or at creating a decent villain. Or a coherent plot. Or a reason for the Joker to be in the movie. Or, well, you get the idea.
Contact Christopher Lawrence at clawrence @reviewjournal.com or 702-380-4567. Follow @life_onthecouch on Twitter.