ACM ratings hit a sour note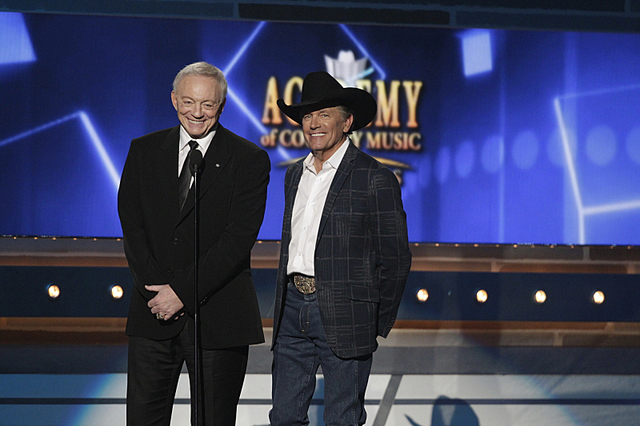 The good news: The 49th Annual Academy of Country Music Awards, broadcast from the MGM Grand Garden arena, dominated Sunday night by bringing in 14.1 million viewers.
The bad news: That's more than a million fewer viewers than last year's show, which drew 15.38 million for its highest ratings since 1998.
CBS boasted that this year's installment had the show's second-largest audience since 2009. In a bit of a reach, the network touted the broadcast's matching "its second-best adult 18-49 rating since 2011."
The network said combined online votes for entertainer of the year, won by George Strait, and new artist of the year, claimed by Justin Moore, neared 1.5 million, an increase of 30 percent over last year.
The ratings dip isn't responsible for the show's move to Texas next year and the behemoth that is AT&T Stadium, site of this year's Final Four. The relocation, which Academy president Bob Romeo calls a one-time thing, has been in the works for a while.