All the new and returning shows coming to TV this spring
Updated February 24, 2018 - 5:33 pm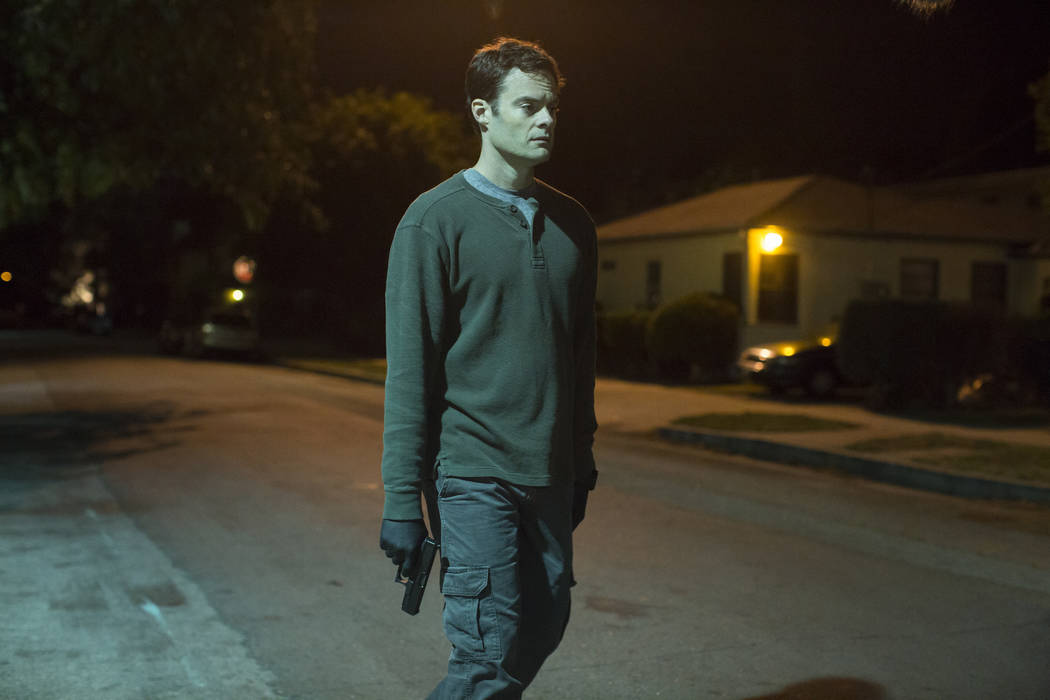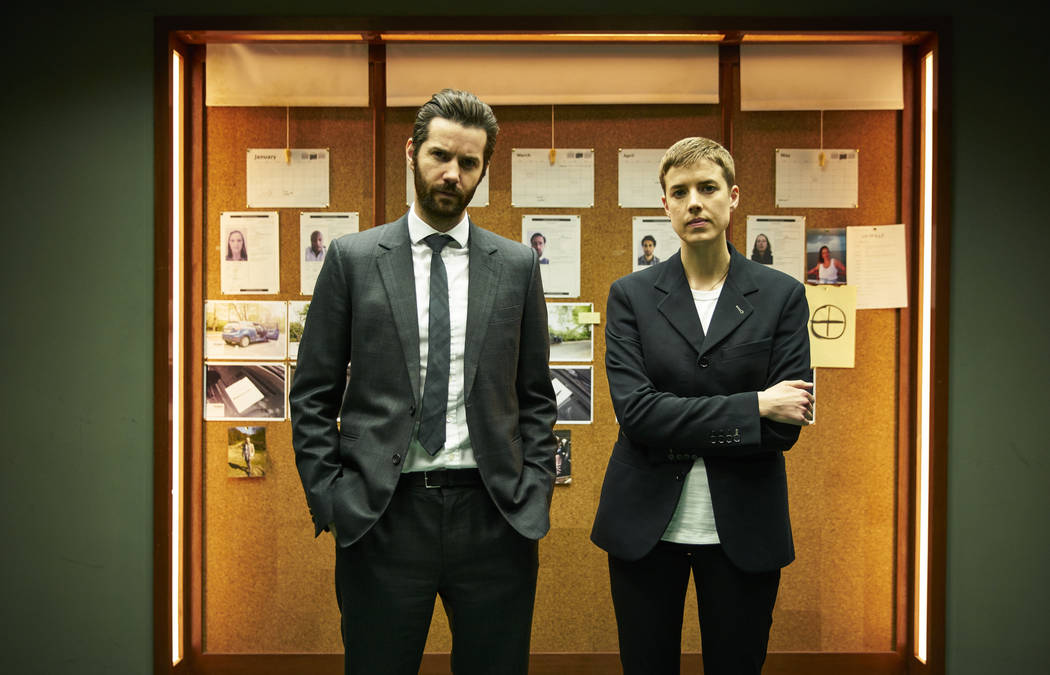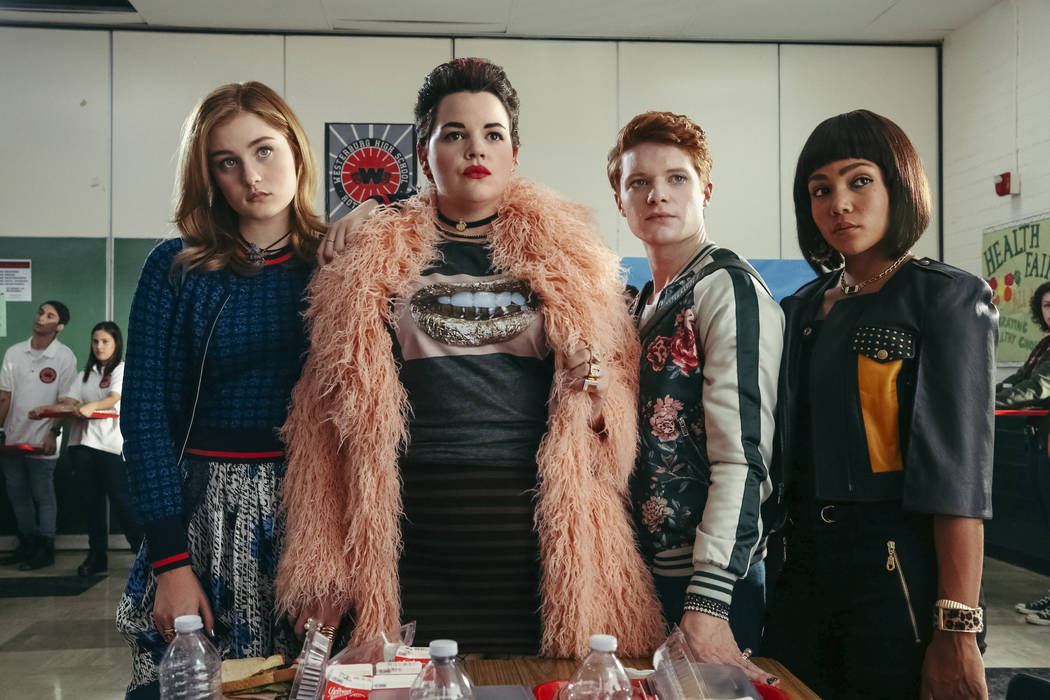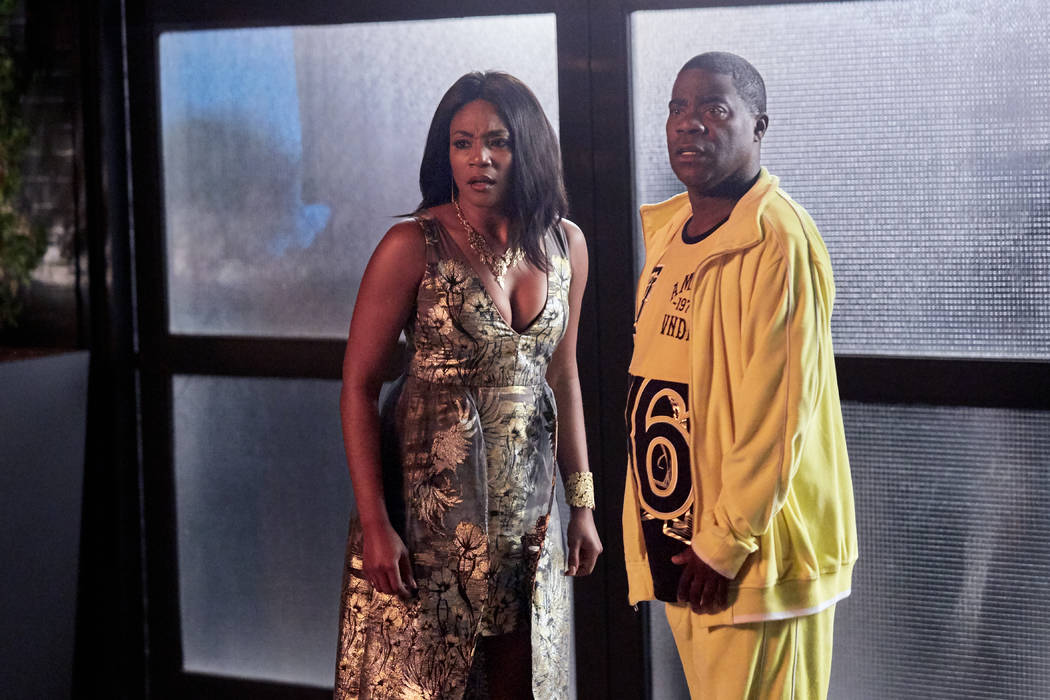 The Olympics are almost over, which means two things: You can go back to not knowing the difference between a triple lutz and a triple salchow, and TV is opening its floodgates to new shows now that most viewers have recovered from the thrill of doubles luge.
In addition to revivals of "American Idol" and "Roseanne" and returning favorites such as "The Walking Dead," "Westworld," "The Handmaid's Tale" and "Jessica Jones," television's midseason is offering up new scripted series about Superman's grandpa, mermaids and a crime-solving magician.
Here's a look at some of the highlights:
New dramas
■ Three suburban moms (Christina Hendricks, "Mad Men"; Retta, "Parks and Recreation"; Mae Whitman, "Parenthood") get more than they bargained for when they rob a grocery store in "Good Girls" (Monday, NBC).
■ A legitimate businessman (James Norton, "Grantchester") fights for his life when his family's ties to organized crime resurface in "McMafia" (Monday, AMC).
■ Detectives (Josh Duhamel, Jimmi Simpson) investigate the slayings of two of the biggest stars in rap in the limited series "Unsolved: The Murders of Tupac and the Notorious B.I.G." (Tuesday, USA).
■ After spending the past eight years crossing things off her bucket list, a cancer patient (Lucy Hale, "Pretty Little Liars") is cured and forced to deal with some of the bad decisions she's made in "Life Sentence" (March 7, The CW).
■ Westerburgh High is run by a whole new clique of bad girls in the present-day remake of "Heathers" (March 7, Paramount Network), which features appearances by original Heather Shannen Doherty.
■ A corrupt cop (Jim Sturgess) and his damaged, virtuous partner (Agyness Deyn) go about their jobs as the end of the world draws closer in "Hard Sun" (March 7, Hulu), written by "Luther" creator Neil Cross.
■ A disgraced magician creates elaborate illusions to help the FBI capture elusive criminals in "Deception" (March 11, ABC).
■ A teacher (Josh Radnor, "How I Met Your Mother") takes over his school's struggling drama department in "Rise" (March 13, NBC), written by Jason Katims ("Friday Night Lights," "Parenthood").
■ First-year lawyers work for prosecutors and defense attorneys trying federal cases in New York in "For the People" (March 13, ABC), the latest series executive produced by Shonda Rhimes.
■ When a serial killer begins using his book as a how-to manual, a professor (Alan Cumming) helps the NYPD track the murderer in "Instinct" (March 18, CBS), based on the James Patterson novel.
■ Superman's grandfather Seyg-El tries to save his home planet from destruction in "Krypton" (March 21, Syfy).
■ The lines between the personal and professional lives of the firefighters of Seattle's Station 19 become blurred in the aptly named "Grey's Anatomy" spinoff "Station 19" (March 22, ABC).
■ The 1973 kidnapping of John Paul Getty III, just explored in the movie "All the Money in the World," is the subject of "Trust" (March 25, FX), directed by Danny Boyle and starring Donald Sutherland, Hilary Swank and Brendan Fraser.
■ Jared Harris ("Mad Men") stars in "The Terror" (AMC, March 26), a fictionalized account of the British Navy's harrowing voyage in the 1840s to discover the Northwest Passage, executive produced by Ridley Scott.
■ Mermaids return to a seaside village to battle the descendants of the humans who once hunted them in "Siren" (March 29, Freeform).
■ Refugees from a war-torn America 180 years in the future begin washing up on the Oregon coast in "The Crossing" (April 2, ABC).
■ A desk-bound MI5 security officer (Sandra Oh) and a trained killer (Jodie Comer) become obsessed with each other in "Killing Eve" (April 8, BBC America).
■ And "Rellik" (April 13, Cinemax) starts with the arrest of a serial killer, then moves backward in time through the investigation before ending with the crime itself.
New comedies
■ After his best friend dies, a movie critic (Jay R. Ferguson) decides to be a better man and live his life based solely on the teachings of the Bible in "Living Biblically" (Monday, CBS).
■ A Brooklyn gym owner (Anders Holm, "Workaholics") becomes the guardian of the 15-year-old son he had with his high school classmate (co-creator Mindy Kaling) in "Champions" (March 8, NBC).
■ A depressed Midwestern hit man (co-creator Bill Hader) falls in with the members of an L.A. acting class in "Barry" (March 25, HBO).
■ A married couple (Jenna Fischer, "The Office"; Oliver Hudson, "Nashville") grow closer after their divorce in "Splitting Up Together" (March 27, ABC)
■ A radio journalist (Zach Braff) quits his job to launch a new company in "Alex, Inc." (March 28, ABC).
■ And an ex-con (Tracy Morgan) tries to readjust to his gentrified Brooklyn neighborhood after 15 years in prison in "The Last O.G." (April 3, TBS), co-created by "Get Out" Oscar nominee Jordan Peele and co-starring Tiffany Haddish ("Girls Trip").
Returning shows
Sunday: "The Walking Dead" (AMC), "Ash vs. Evil Dead" (Starz)
Monday: "The Voice" (NBC), "iZombie" (The CW), "UnReal" (Lifetime)
Wednesday: "Survivor" (CBS)
Thursday: "Atlanta" (FX)
Friday: "MasterChef Junior" (Fox)
March 4: "Mike Tyson Mysteries" (Adult Swim)
March 8: "Jessica Jones" (Netflix)
March 9: "Love" (Netflix), "Sneaky Pete" (Amazon)
March 11: "American Idol" (ABC), "Timeless" (NBC), "The Royals" (E!), "The Arrangement" (E!)
March 12: "Mary Kills People" (Lifetime)
March 18: "Little Big Shots" (NBC)
March 23: "The Santa Clarita Diet" (Netflix)
March 25: "Silicon Valley" (HBO), "Billions" (Showtime), "Call the Midwife" (PBS)
March 27: "Roseanne" (ABC)
March 28: "The Americans" (FX), "Suits" (USA)
March 30: "A Series of Unfortunate Events" (Netflix)
April 3: "Legion" (FX)
April 5: "Imposters" (Bravo)
April 10: "New Girl" (Fox)
April 13: "Bosch" (Amazon)
April 15: "Fear the Walking Dead" (AMC)
April 20: "The Originals" (The CW)
April 22: "Westworld" (HBO), "Into the Badlands" (AMC)
April 24: "The 100" (The CW)
April 25: "The Handmaid's Tale" (Hulu), "Brockmire" (IFC)
April 26: "Quantico" (ABC)
April 30: "Dancing With the Stars" (ABC), "Elementary" (CBS)
May 2: "Code Black" (CBS)
May 6: "I'm Dying Up Here" (Showtime)
Contact Christopher Lawrence at clawrence@reviewjournal.com or 702-380-4567. Follow @life_onthecouch on Twitter.