'American Ninja Warrior' course a challenge to create in Las Vegas
September 2, 2017 - 10:58 am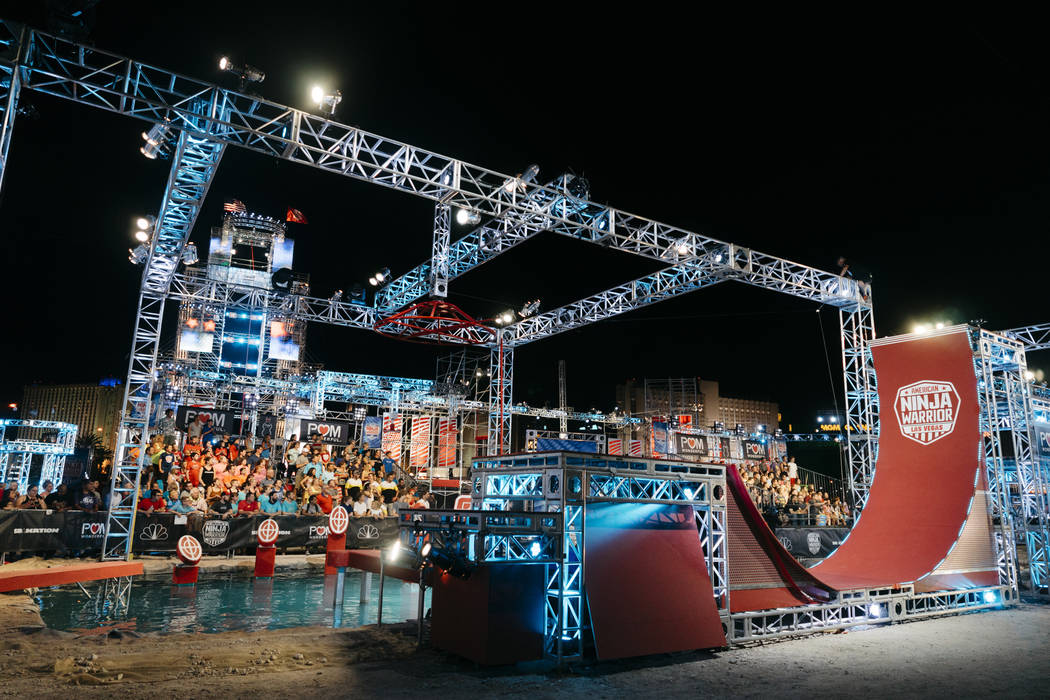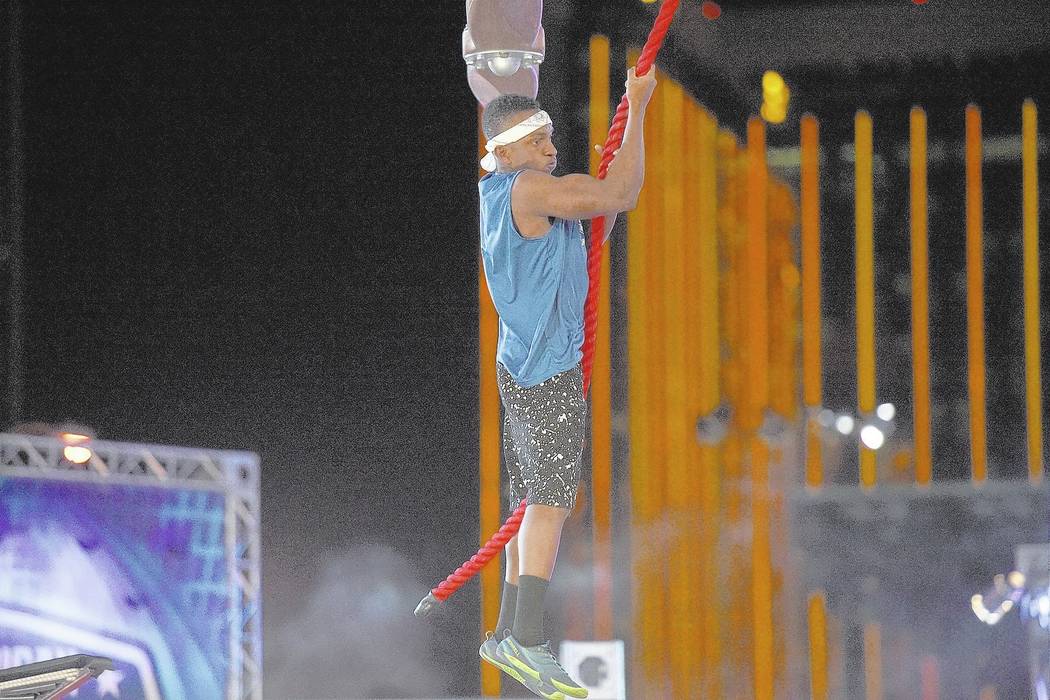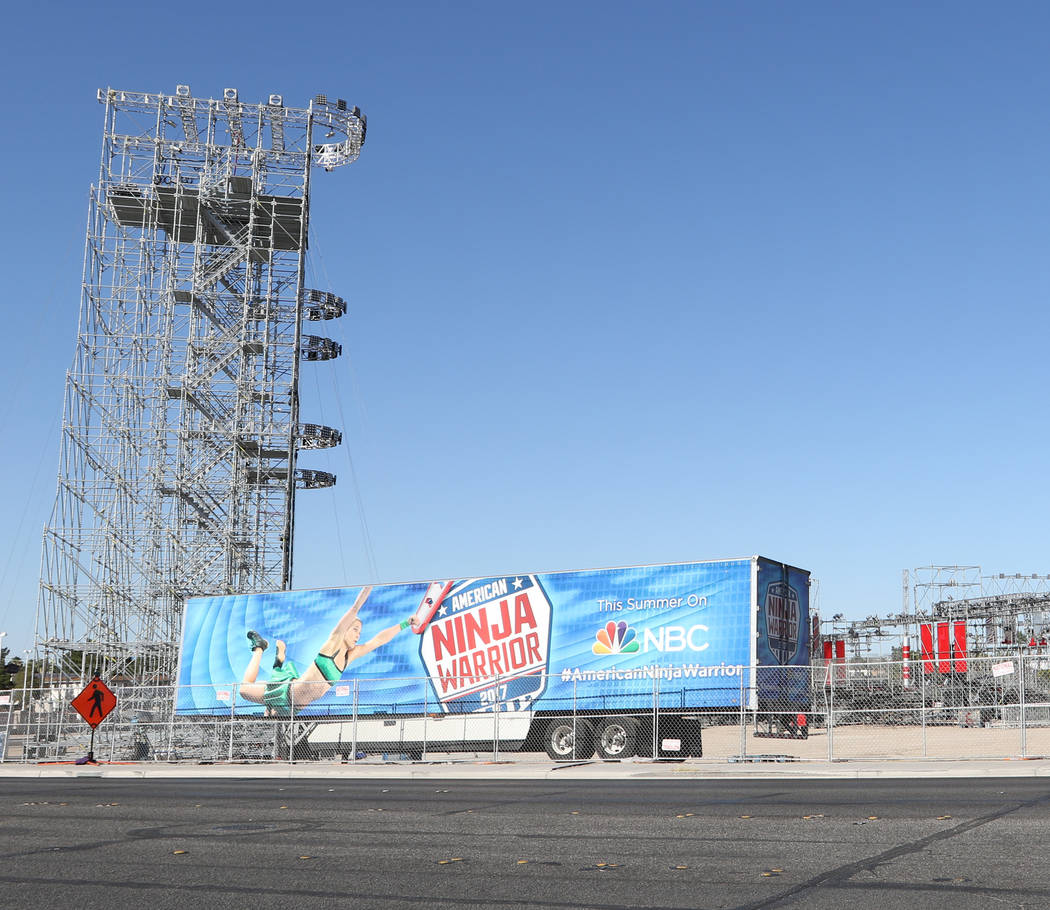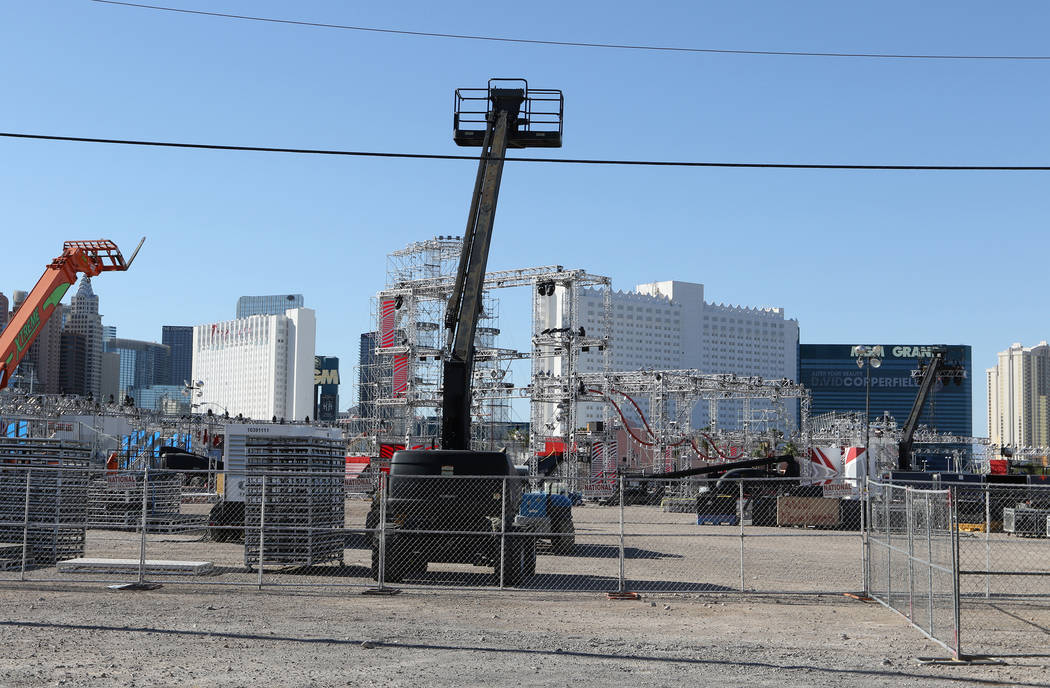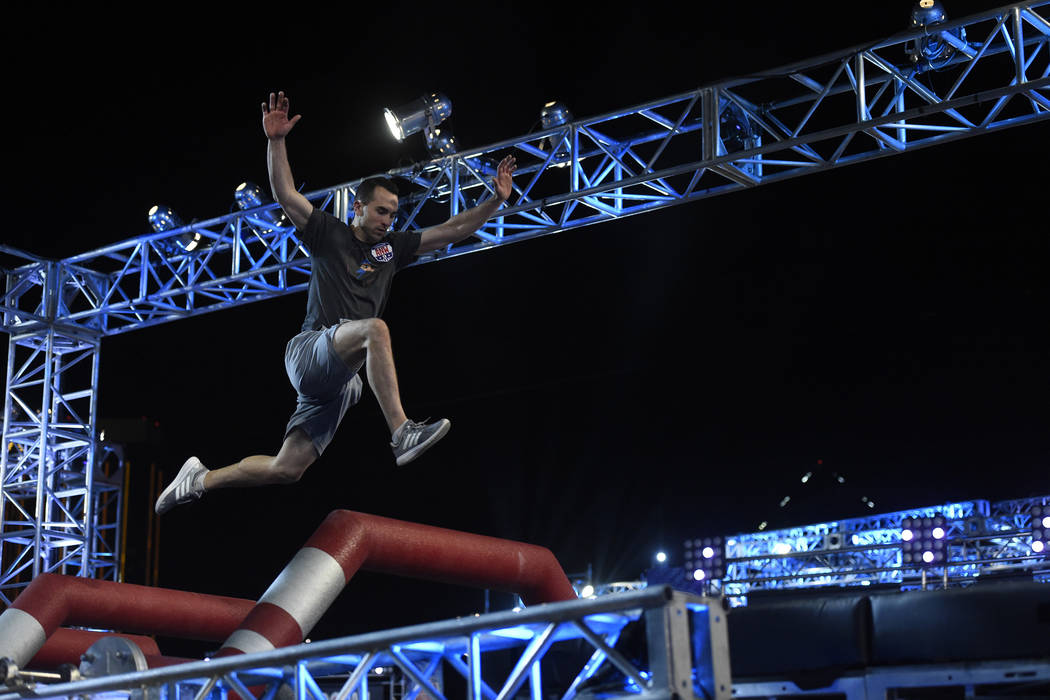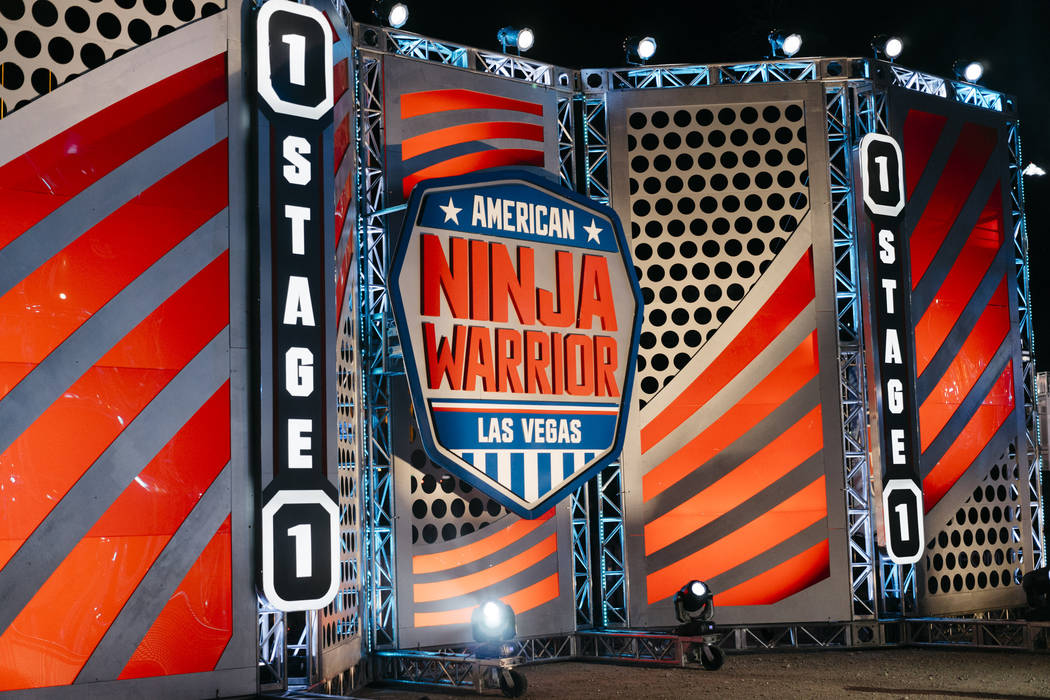 It was so hot on the Strip in mid-June while filming the finals of "American Ninja Warrior" (8 p.m. Monday, NBC), for the first time in the show's six seasons here, the production team had to use portable air-conditioning systems to cool down other portable air-conditioning systems just to keep them running.
"It's brutal," Kristen Stabile, the show's co-executive producer, says of the temperatures. "The heat, when it topped over that 118, and it wasn't going down at night, that was our biggest challenge this year."
For two or three of the five filming nights, the production had a full-time team of HVAC technicians just trying to keep equipment from overheating.
The hundred ninjas who advanced to attempt the final four-stage obstacle course, including Las Vegan Jelani Allen, didn't seem to be all that bothered, though.
"A lot of these (athletes) are elite, so they are used to kind of addressing conditions," Stabile says. "They're very good when our medic goes around and is making sure everybody is taking water. And we have electrolytes available to them." They also know, even though the show tapes from around 8:30 p.m. to 4:30 a.m., to avoid caffeine.
Heat isn't the only weather-related obstacle (pun intended) facing producers.
"Wind has been interesting for us," Stabile says. "We've been shut down a couple of times during setup for the wind."
It's not just the wind, but what it blows.
As executive vice president of production at A. Smith & Co., which produces "American Ninja Warrior" for NBC, Stabile has been coming to the vacant lot across from Luxor since long before the show's course was first assembled there. As a result, she knows more about caliche than she ever dreamed she would.
Each year, trenches are dug 8 to 10 feet deep to create the pools of water into which the competitors fall. "I've been there when machines have stopped (working) and it's time to change out," Stabile says of what it takes to bust through the rock.
There's a water truck on set to moisten the dirt. But once filming starts — with all the lights, cables and electricity running through the area — there's little that can be done to keep all that earth that's been loosened from whipping around the set. During production, as many as 275 crew members will be on set, scurrying around wearing scarves, goggles and other protective gear. The scene is not unlike something you'd expect to see on Tatooine.
As for the obstacles, they're fabricated, assembled and tested in Los Angeles before being hauled to the Strip in 15 tractor-trailers. The contents of that convoy don't include the bleachers, scaffolding, some technical equipment or the more than 4 tons of aluminum truss, all of which is acquired in Las Vegas.
Once the course is set up here, the obstacles go through another round of testing. "When a ninja touches any one of the obstacles," Stabile says, "if they're the first ninja to go, they're probably well beyond the hundredth person to test that obstacle."
Despite the heat, the production schedule is locked into that same June weekend every year to ensure that it's warm enough to film the qualifying rounds in northern cities. "People make (it) their vacations," Stabile says. "They'll come to Vegas to come and see the finale." (Ticket requests are available months in advance on nbc.com.)
That weekend, though, puts them directly in the path of another hardship: Electric Daisy Carnival.
"It is the bane of my existence," Stabile says of the music festival.
Traffic's always a little heavier. Accommodations can be tricky considering the production needs nearly 3,300 room nights, including those for the crew members who are here for an entire month. And it's hard getting buses to transport the competitors from their hotel to the set and back. Even though they'll book months in advance, Stabile says, if EDC calls needing extra buses, the transportation company will cancel on "American Ninja Warrior" and send those buses to the festival.
Still, she says, it's worth all the headaches to bring the finals to that dirt lot each year.
"It's a great location. It affords us having the background of the Strip, which is really what we wanted," Stabile says. "We wanted excitement."
TV to watch
■ "American Horror Story: Cult" (10 p.m. Tuesday, FX), featuring most of your favorite "AHS" players, deals somewhat loosely with the 2016 presidential election.
■ After proposing to Gretchen (Aya Cash) then abandoning her on a hilltop, Jimmy (Chris Geere) has gone into hiding in an attempt to escape reality in the fourth-season premiere of "You're the Worst" (10 p.m. Wednesday, FXX).
■ America's favorite washed-up talking horse (voiced by Will Arnett) is back, along with his rarely welcome roommate, Todd (Aaron Paul), in another season of the insightful yet outrageously funny animated comedy "BoJack Horseman" (Friday, Netflix).
■ Tig (Tig Notaro) resumes her radio career in Biloxi, but her views prove controversial for the local market, in the second season of the comedy "One Mississippi" (Friday, Amazon).
Contact Christopher Lawrence at clawrence@reviewjournal.com or 702-380-4567. Follow @life_onthecouch on Twitter.