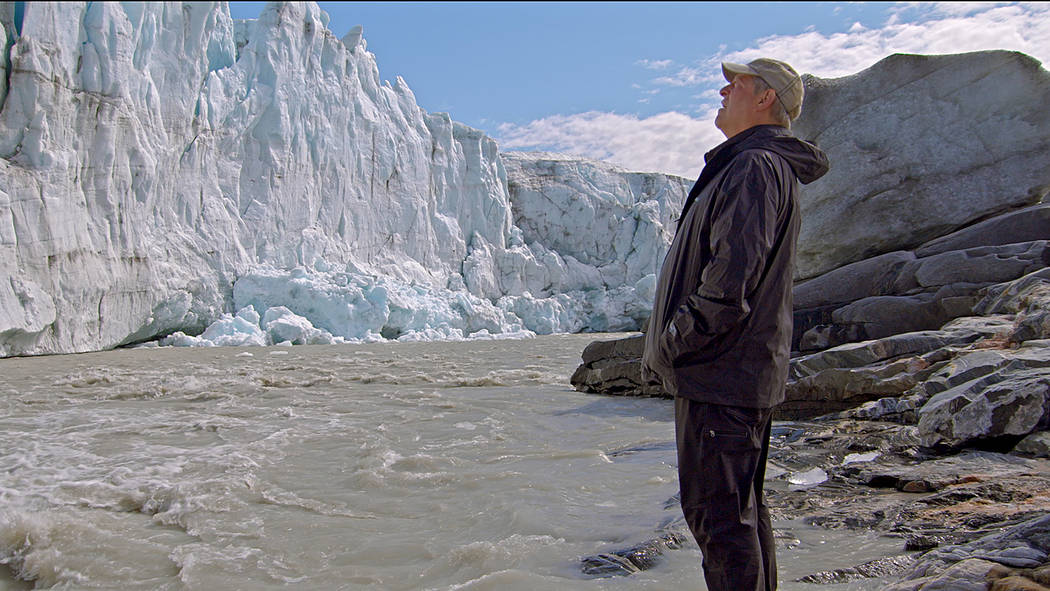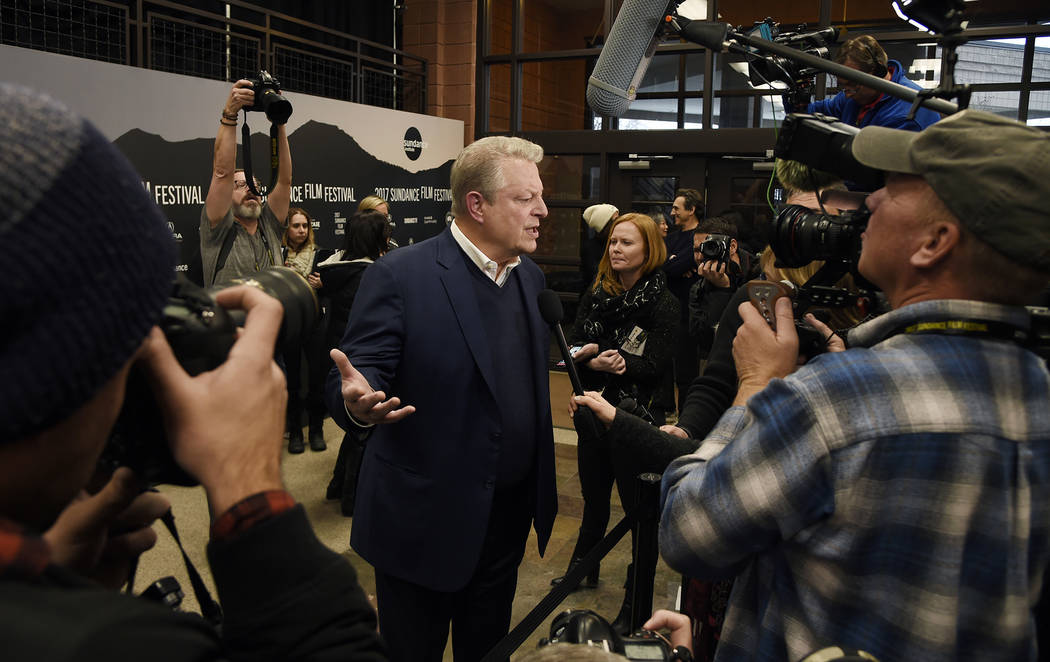 Remember the outrage back in May when President Donald Trump announced he was withdrawing the United States from the Paris climate accord?
Well, that decision not only angered environmentalists, it robbed "An Inconvenient Sequel: Truth to Power" of what should have been its climax.
Regardless of whether you believe in climate change, you should be able to agree that the follow-up to the Oscar-winning 2006 documentary "An Inconvenient Truth" that hits theaters Friday is arriving over a year too late.
It was nearing its expiration date when it debuted Jan. 19 as the opening-night screening of this year's Sundance Film Festival and the centerpiece of The New Climate, the fest's inaugural program of conversations, films and virtual-reality experiences about environmental change and conservation.
As former Vice President Al Gore meets with other world leaders, works the phones and calls in favors, "An Inconvenient Sequel" slowly builds to the 2015 United Nations Climate Change Conference. When the accord finally passes after plenty of debate and backroom dealings, the Eiffel Tower is lit up with celebratory slogans. It's a triumphant moment for the self-described "recovering politician." Then directors Bonni Cohen and Jon Shenk cut to footage of Gore's seeing the news that Trump is ordering America's exit from the agreement.
Strictly from a moviegoing standpoint, it's the equivalent of watching "Star Wars," the Death Star's just been destroyed, R2's beeping and booping away, then Darth Vader proclaims, "We've got another Death Star. And this one's the best Death Star. It's the classiest Death Star. And it's huge."
The filmmakers do what they can to salvage "An Inconvenient Sequel," but its impact already is lessened. Instead, there's a tacked-on ending in which Gore compares the fight for the environment to the struggles for abolition, women's suffrage, civil rights and LGBTQ equality. He's trying to say that history will show environmentalists were on the right side of a long battle. While it's not offensive, per se, it clangs off the ears.
As a movie, "An Inconvenient Sequel" doesn't feel as alarmist as its predecessor. Sure, Gore is still presenting that darned slideshow from "An Inconvenient Truth." But it's a little jazzier now, and he's showing it in front of thousands of trainees representing more than a hundred countries at sessions around the world.
Gore also gets out of the lecture halls and spends more time with his boots on the ground, on crumbling ice and in floodwaters. He's on a glacier in Greenland, where parts of the Jakobshavn Glacier are shown exploding because of the heat. He's standing in water up to his shins, talking about rising sea levels with Miami Beach Mayor Philip Levine. He's in China, India and Tacloban, Philippines, where a typhoon killed more than 6,000 people and left millions homeless.
And, for those of you wondering about all that travel, there's a statement in the closing credits that reads, "The emissions from producing this film were offset with NativeEnergy, Inc." The Vermont-based company provides carbon offsets and renewable energy credits to companies including eBay, Ben & Jerry's and National Geographic.
There aren't many voices of dissent in "An Inconvenient Sequel." There rarely are in issue-based documentaries. It begins with numerous derogatory soundbites about the original movie, including one from Glenn Beck comparing Gore's making an accurate movie about climate change to Joseph Goebbels making an accurate movie about Germany. But that's about as far as that goes.
Gore does stop in to check on Mayor Dale Ross of Georgetown, Texas, whose city gets 90 percent of its power from renewable energy. Ross, a staunch Republican who convinces Gore to pose for a photo in front of the local GOP headquarters, boasts that Georgetown is the reddest city in the reddest county in Texas. But he led the changeover to renewables because he's a CPA and wants to save his taxpayers money.
Gore also visits the Silicon Valley headquarters of SolarCity, which was forced to eliminate more than 550 Nevada jobs when less favorable rates for the state's solar customers took effect Jan. 1, 2016. Meanwhile, as part of a segment showcasing alternative energy use around the world, moviegoers see a solar panel on a grass hut in Africa. So, yeah, for the past 18 months, it's been more difficult to use the sun to power a house in Nevada than an African dwelling that could be toppled by a strong breeze.
Through it all, "An Inconvenient Sequel" presents Gore as a Don Quixote figure, rushing not at windmills but toward wind farms.
This clearly isn't how the man who was very nearly president saw his life playing out. Although he seems not only at peace with his new direction, but energized by it.
"I had a detailed plan for my life," Gore admits in the film. "But life had a different plan for me."
Contact Christopher Lawrence at clawrence@reviewjournal.com or 702-380-4567. Follow @life_onthecouch on Twitter.