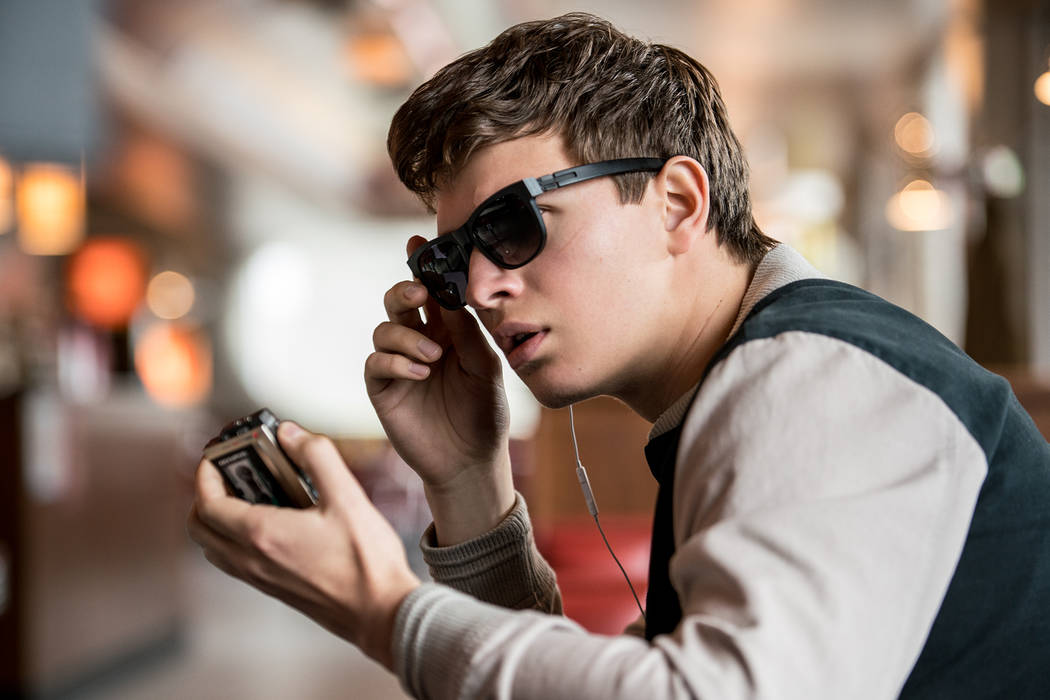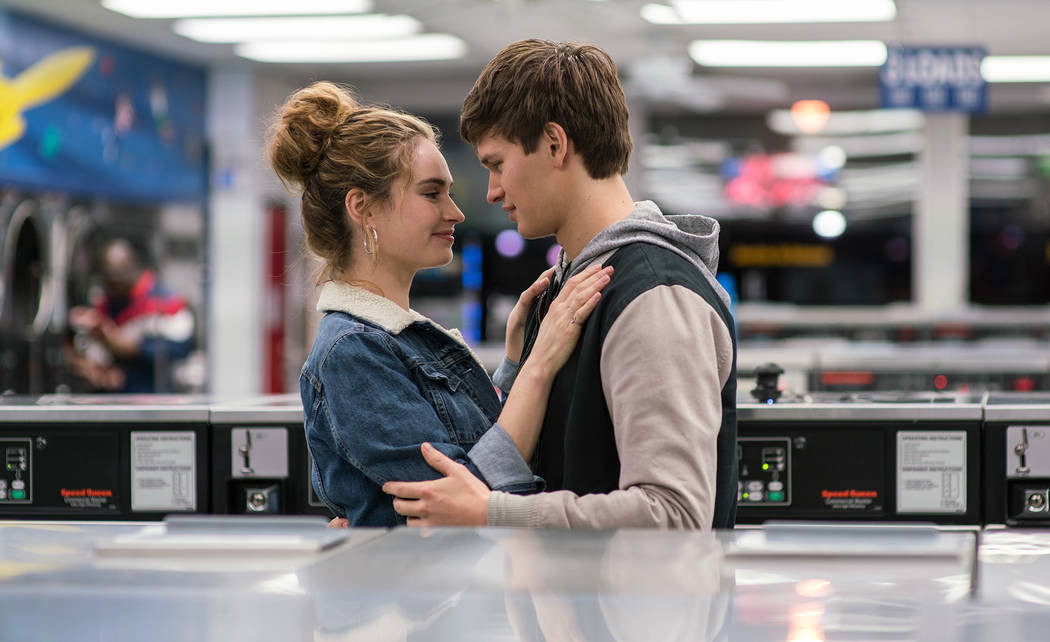 You know the feeling when you leave a great movie and you can't stop thinking about that one outstanding scene?
At least half of "Baby Driver" is made up of those scenes, woven together by one of the finest soundtracks ever assembled.
As bummed as I was to learn that the movie, from visionary writer-director Edgar Wright ("Shaun of the Dead"), didn't feature an actual infant behind the wheel — a concept that, in retrospect, probably isn't all that far away — this story of a getaway driver named Baby (Ansel Elgort) is the next best thing.
There's nothing especially cool about Elgort ("The Fault in Our Stars"). That's not a bad thing; he's just not that guy. Baby, though, is downright frosty.
Thanks to his ever-present earbuds and different iPods for different days and moods, music drives Baby's world the same way he drives stickup men. The tunes drown out the hum of tinnitus, the result of a childhood accident, but they've become more than that. Baby's such a proficient wheelman, he plans his escape routes to coincide with the beat of particular songs.
"Baby Driver" isn't a musical in the traditional sense, but Wright plotted out Baby's favorite songs — ranging from Young MC's "Know How" to Dave Brubeck's "Unsquare Dance" to Queen's "Brighton Rock" — more than four years before filming began.
Ensuring that everything from windshield wipers to gunshots hit the right beat, often in perilously long takes, the choreography is complex enough to rival that of the opening scene of "La La Land." As Baby walks out for coffee to the sounds of "Harlem Shuffle" — the Bob &Earl version, not the Rolling Stones' — he makes John Travolta's strutting Tony Manero from "Saturday Night Fever" look like a stumblebum.
Wright adds so many flourishes, even a laundromat, with the synchronized tumbling of its color-coded clothing, becomes a visual wonderland.
As a result, "Baby Driver" is as much of an attitude as it is a movie.
Plot-wise, Baby made the mistake of stealing a Mercedes full of merchandise from Doc (Kevin Spacey), who's carved a career out of planning brazen heists. Baby's been working off his debt, one job at a time, ever since.
He's so good at his job, though — seriously, "Baby Driver" has way more fun behind the wheel than "The Fate of the Furious" — that Doc won't let him go, even once he completes that "one last job." The longer Baby drives for Doc, the sloppier and more dangerous the jobs become. Eventually, Baby has Buddy (Jon Hamm), a former Wall Street-type with a serious drug problem, as the devil on one shoulder and Bats (Jamie Foxx), a hair-trigger sociopath, as the even worse devil on the other.
And that's a problem, considering Baby's head over heels for Debora (Lily James), a heart-of-gold waitress at his favorite diner. Unlike Baby, she's going nowhere fast, but she has dreams. "Sometimes," she sighs, "all I wanna do is head west in a car I can't afford with a plan I don't have."
Elgort is just the right combination of savvy and aloof. Hamm makes for a magnificent dirtball. Spacey doubles down on the smarm. And Foxx acts as though he's booked one too many tickets on the crazy train.
But "Baby Driver" clearly is Wright's baby, and it's exciting to realize that he possesses the skill and the confidence to pull it off.
In this summer of franchise fatigue — the latest "Alien," "Cars," "Pirates of the Caribbean" and "Transformers" sequels all have underperformed — it's unbelievably refreshing to see an original movie that marches to the beat of its own iPod.
Contact Christopher Lawrence at clawrence@reviewjournal.com or 702-380-4567. Follow @life_onthecouch on Twitter.
The 'Baby Driver' Soundtrack
"Bellbottoms," Jon Spencer Blues Explosion
"Harlem Shuffle," Bob & Earl
"Egyptian Reggae," Jonathan Richman & The Modern Lovers
"Smokey Joe's La La" Googie Rene
"Let's Go Away For Awhile," The Beach Boys
"B-A-B-Y," Carla Thomas
"Kashmere," Kashmere Stage Band
"Unsquare Dance," Dave Brubeck
"Neat Neat Neat," The Damned
"Easy," The Commodores
"Debora," T. Rex
"Debra," Beck
"Bongolia," Incredible Bongo Band
"Baby Let Me Take You (in My Arms)," The Detroit Emeralds
"Early in the Morning" Alexis Korner
"The Edge," David McCallum
"Nowhere to Run," Martha Reeves & The Vandellas
"Tequila," The Button Down Brass
"When Something Is Wrong With My Baby," Sam & Dave
"Every Little Bit Hurts," Brenda Holloway
"Intermission," Blur
"Hocus Pocus," Focus
"Radar Love," Golden Earring
"Never, Never Gone Give Ya Up," Barry White
"Know How," Young MC
"Brighton Rock," Queen
"Easy," Sky Ferreira
"Baby Driver," Simon & Garfunkel