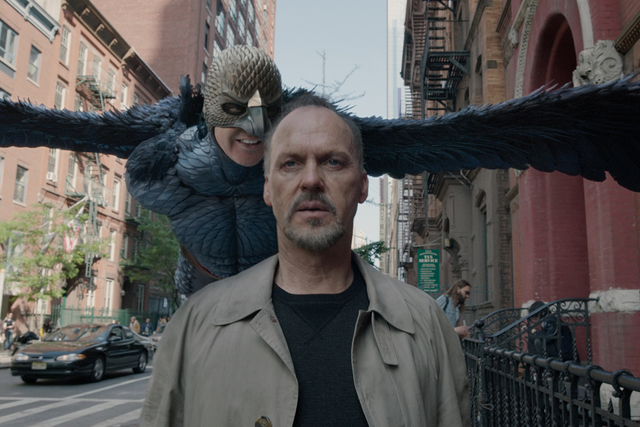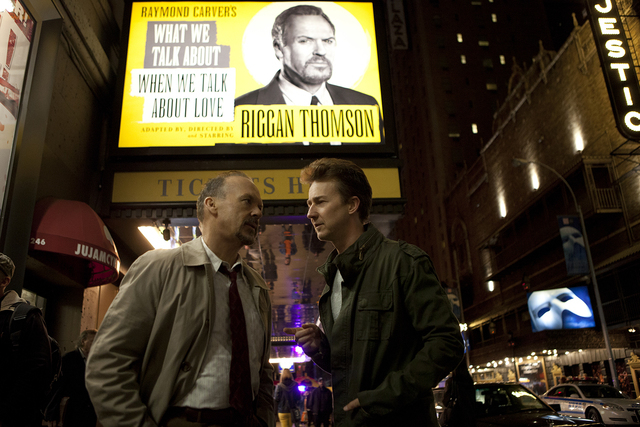 My eyes dried out because I didn't want to blink.
Opening Friday, "Birdman" features a dynamite supporting cast, including Edward Norton, Naomi Watts, Emma Stone, Amy Ryan and Zach Galifianakis.
It boasts a riveting performance by Michael Keaton, who's better than he's been given the chance to be since, well, maybe ever.
But the way it's structured by director Alejandro Gonzalez Inarritu ("Babel") is alternatingly captivating and disorienting.
When we first see Riggan Thomson (Keaton), he's levitating in his tighty-whiteys. Also, he can control things with his mind — or at least he thinks, and we're led to believe, he can.
Riggan, famous for having portrayed the comic book character Birdman in three blockbuster movies before turning his back on the fourth, is directing and starring in his own Broadway adaptation of the Raymond Carver short story "What We Talk About When We Talk About Love."
He's in way over his head.
Riggan comes to blows with his last-minute replacement of a co-star (Norton), and there's a theater critic (Lindsay Duncan) who's determined to ruin his show.
Most troubling, though, is that voice in Riggan's head — a growling, sandpapery, malevolent thing that sounds like it clawed its way out of the depths of Nick Nolte. That voice belongs to Birdman, and all it wants is for Riggan to ditch all this silly Broadway nonsense and squeeze back into the feathered suit for another Hollywood extravaganza.
Adding to the madness of it all, Inarritu has structured "Birdman," all 119 minutes of it, as one continuous shot.
The movie doesn't take place in real time. Days and miles fly by. But each scene flows directly from one to the next without an obvious break. Aside from a surreal 60-second montage near the end, every camera cut is masked so well, you likely won't notice more than one or two. (And good luck trying not to search for them, hence the distracted, dried-out eyes.)
The choreography alone must have been a herculean task as the camera swirls and spins around each actor, swings over to whomever else is in the scene and gets right up in everybody's face before doing it all over again throughout each painstakingly elaborate scene.
"Birdman" may be the most vertigo-inducing movie since "Gravity."
That Keaton and company were able to act at all through those demands, knowing that one mistake would cause several minutes of the elaborate production to start over, is impressive. That they were able to perform so beautifully is downright amazing.
Sure, "Birdman" is a stunt. But that stunt pays off beautifully.
Contact Christopher Lawrence at clawrence@reviewjournal.com or 702-380-4567.