British crime dramas spark thoughts of American remakes
October 16, 2010 - 11:00 pm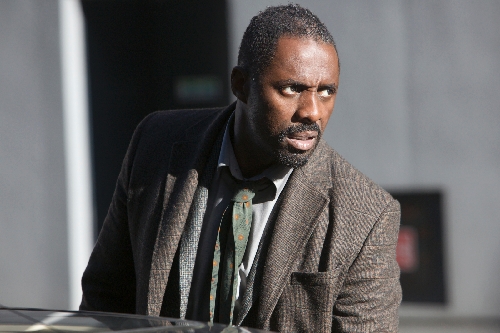 When it comes to television, the U.S. and the U.K. have a long, strange, complicated relationship. Sort of like Lady Gaga and subtlety. Or Lindsay Lohan and the truth.
American series routinely show up on British TV, as is, with great fanfare. But pity the poor English shows that, aside from the small but devoted audiences of BBC America and PBS, are rarely seen Stateside until they're remade — usually with disastrous results.
For every iconic American remake — think "All in the Family," "Sanford and Son" and "The Office" — there are a dozen misfires such as "Coupling," "Life on Mars" or "Viva Laughlin." Well, maybe not "Viva Laughlin." That was singularly horrifying. But you get the idea.
The phenomenon is so inescapable, it has become fodder for its very own series: The BBC and Showtime are co-producing "Episodes," an upcoming comedy about a U.S. network that ruins its remake of a popular British show by shoehorning "Friends" star Matt LeBlanc into it.
And, yet, my first instinct after seeing the terrific new British crime drama "Luther" (7 p.m. today, BBC America) was, still, "I can't wait for the remake!"
Not that I wanted many changes. The great Idris Elba elevates "Luther" above your average cop drama by the sheer brute force of his talent, and he'd have to be a part of any American attempt to re-create it. I just wanted more of it.
Like most British series, "Luther's" first season consists of six episodes. Six measly hours a year. The cast of "Two and a Half Men" spends more time waiting for that show's lame laugh track to die down.
But what an exhilarating six hours they are.
Elba already has made his mark on TV in roles ranging from "The Wire's" Stringer Bell to Michael Scott's temporary replacement on the U.S. version of "The Office." But while it's a little disorienting at first hearing Elba's native British accent — the way, for instance, his "better" comes out "beh-uh" — "Luther" offers the actor his showiest character yet.
As Detective Chief Inspector John Luther of London's Serious Crime Unit, Elba is an imposing, growling powerhouse hunting down the worst of the city's worst. And he's nearly as damaged as the monsters he brings to justice. "You're obsessive, driven," Luther's estranged wife, Zoe (Indira Varma), tells him. "God knows you're misguided."
The series opens with a chase that ends with Luther's letting a serial killer fall several stories and into a coma rather than pulling him to safety. He'll flip over his desk or throw his laptop through his office window, his rage barely contained, like water in a paper sack. And when Zoe tells him she's found another lover, Luther obliterates a door in the home they once shared, leaving it nearly as unhinged as he is.
He soon finds solace, though, in a brilliant murder suspect named Alice (Ruth Wilson), another troubled soul, who begins playing mind games with Luther, as well as Zoe and her new lover. But it's his growing bond with Alice, Luther calls it "this weird thing between us," that transforms "Luther" from a taut police procedural to an intense, edge-of-your-seat psychological thriller that goes further than U.S. cops shows — save, perhaps, "The Shield" — would dare.
"If I thought you were about to lose interest in me," Alice coos seductively to Luther, "I'd be inconsolable." Their resulting relationship plays out like a weekly "Silence of the Lambs," only with more sexual tension and a way hotter sociopath.
But while "Luther" is definitely a hidden gem worth seeking out, it's not even this month's only must-see British detective drama.
"Sherlock" (9 p.m. Oct. 24, KLVX-TV, Channel 10), a modern-day reimagining of the classic detective stories, is about to take over PBS' "Masterpiece Mystery!" for a three-week run.
And while a texting Holmes and a blogging Watson sound like the sort of thing The CW would cook up — only then, Watson surely would have been reconceived as a bikini model — the series from "Doctor Who" writers Steven Moffat and Mark Gatiss still feels more faithful than last year's whizbang Robert Downey Jr. version.
If you're new to British dramas, this, much like "Luther," is no fancy-pants, tea-and-crumpets, proper bit of telly. As Sherlock, the self-proclaimed "high-functioning sociopath," the impossibly British named Benedict Cumberbatch is eccentric and mischievous. It feels more like he's channeling Dr. Gregory House (himself inspired by the great detective) than Basil Rathbone.
Still, I couldn't help but think about the possibilities of a remake.
And wonder what Matt LeBlanc could do with the role.
Christopher Lawrence's Life on the Couch column appears on Sundays. E-mail him at clawrence@reviewjournal.com.
ELSEWHERE
Rick Harrison, Corey Harrison and Chumlee from "Pawn Stars" will compete to raise money for the Boys & Girls Club of Las Vegas on "Who Wants To Be A Millionaire" (7:30 p.m. Tuesday, KTNV-TV, Channel 13). Las Vegas waitress Katie Murphy will be a contestant in a regular version of the game on Monday.