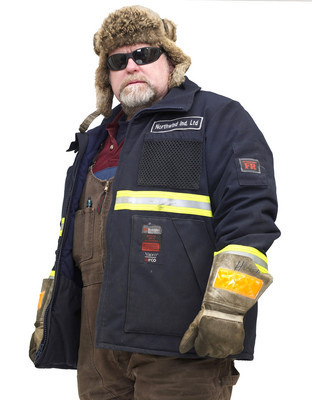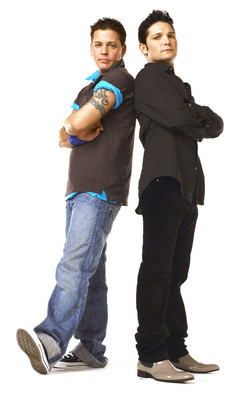 I hate to go all Andy Rooney, but have you ever noticed how confusing cable has gotten? (And, oh yeah, hey you kids, get off my lawn.)
There was a time when you knew what you were going to see just by the name of the channel. But now, if you're so inclined, you can watch TV shows on American Movie Classics and movies on TV Land.
It's like some bad Seinfeld routine come to life.
I was thinking about this while watching a screener of "Dark Days in Monkey City" (10 p.m. Tuesday, Animal Planet). There's nothing wrong with the series, which blends documentary footage with graphic novel-style writing and animation. It just seems like Animal Planet is trying too hard to change its image.
Take the channel's other new series, "Jockeys" (9 p.m. Fridays). Who thought that was a good idea? Sure, the riders make their living with animals. They also whip them with riding crops. Animal Planet's glorifying jockeys? What's next, Lifetime praising Chris Brown?
It's not like this whole what-happened-to-cable concept is new. If I had a dollar for every time I've heard some hack comedian ask "Remember when MTV played music videos?" I could buy the channel and make it bring videos back from their exile way up on the digital tier between LaundryVision and the Frisbee Channel.
It's just that lately, it seems to have gotten worse.
Tuning in to TV Land and seeing movies takes some getting used to. It would be one thing if they were, say, movie adaptations of TV shows or even TV movies of the week. But "Revenge of the Nerds"? Is it really that tough to throw on an episode of "Three's Company"? Even "The Ropers" would be better.
And while I adore "Mad Men" and "Breaking Bad," it still feels wrong seeing them on American Movie Classics. Even though American Movie Classics is no longer American Movie Classics. It's just AMC. Like the folks who brought you the Pacer.
TLC also is no longer The Learning Channel. Because, let's face it, with the likes of "Jon & Kate Plus 8" and "17 Kids and Counting," the only thing viewers are learning is the importance of birth control.
That's not necessarily a bad thing, though, seeing as how viewers shouldn't watch what has become of VH1 without wearing a full-body condom. Social-climbing strippers and porn stars have seized control of the former Video Hits One the way poker has overrun ESPN. And ESPN2. Fox Sports. Even the Travel Channel.
It gets worse.
Like TV Land, SOAPnet also shows movies. Sci Fi Channel and Country Music Television both air wrestling. And Comedy Central frequently showcases Dane Cook.
Has the world gone mad?
Bravo, which, as its name implies, once focused on the performing arts, now only seems to care about over-tanned, over-implanted "housewives." Arts also went out the window long ago at A&E — replaced by the likes of "The Two Coreys" and "Dog the Bounty Hunter" — and now even the entertainment aspect is iffy.
Tuning in to the Weather Channel, you're just as likely to find a documentary as the forecast, which usually leaves locals having to guess whether the day will be merely unpleasant or if the sun is going to cook them from the inside.
And who among us hasn't killed an afternoon with a History Channel special along the lines of "87 Things You Never Knew About Lincoln's Beard"? But now, the channel is relying on "Ice Road Truckers," "Ax Men" and "Tougher in Alaska," reality shows set firmly in the present, which, last time I checked, was the exact opposite of history.
Sure, it made sense when CNBC, the Consumer News and Business Channel, reran Donald Trump's "The Apprentice." But just because there's a banker involved doesn't make "Deal or No Deal" a good fit.
And G4, which once was devoted to video games and technology, now gives more time to reruns of "Lost," "Heroes," "Cops" and "Cheaters." That is, when the channel isn't finding excuses to have model/host Olivia Munn dress like a French maid and fling herself into a giant chocolate pie. (Honest.)
Court TV at least tried to do the right thing. When it began moving beyond the legal realm, the channel changed its name to truTV to reflect its new emphasis on real-life stories. Or, as its motto says, "Not reality. Actuality." Then, it went and screwed things up by airing "Operation Repo," which begins with a disclaimer that its stories of over-the-top recovery experts are neither reality nor actuality, but mere re-creations.
I don't know where all this is going, why it's happening, or which channel will be the next to fall.
Maybe it's a natural evolution. Maybe it's just a sign of the times.
I just hope it stops before Roy, Buck and the rest of the "Hee Haw" gang turn up on BET.
Christopher Lawrence's Life on the Couch column appears on Sundays. E-mail him at clawrence@reviewjournal.com.