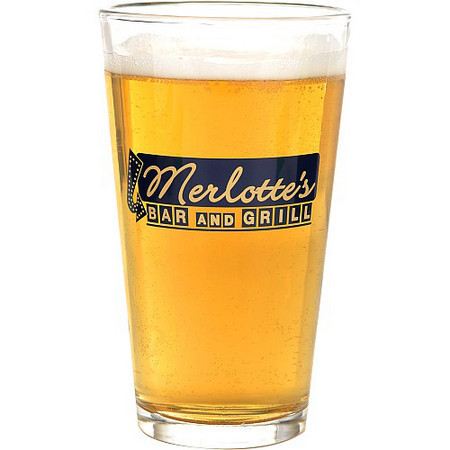 When I was a kid, I often wanted to crawl inside my TV. Usually around the time "Charlie's Angels" — and, more specifically, Cheryl Ladd — came on.
But while you still can't do that — although the technology is probably only a couple of years away — you can get closer to your favorite shows than ever before thanks to items for sale on network and cable channel Web sites.
The souvenirs range from a pen modeled after Dr. House's cane ($5; www.nbcuniversalstore.com) to a 7-foot-tall, 300-pound robotic Cylon Centurion from "Battlestar Galactica" ($8,590; www.nbcuniversalstore.com).
And while it may be too late to have some of them delivered in time for Christmas, it's never too early to start spending the money you'll get from returning all those socks and ill-fitting sweaters.
For instance, you can re-create Merlotte's Bar and Grill from "True Blood" in your rec room or basement with the help of store.hbo.com. There's the Merlotte's T-shirt ($24.99) and apron ($19.99), just like the ones Sookie wears. And don't forget the Merlotte's logo coffee mug ($12.99), pint glass ($9.99) and beer stein ($19.99), as well as bottles of Tru Blood (four for $16 or 24 for $96) to fill them. And when you're done, you can hang the keys to your new digs on a Merlotte's keychain ($9.99).
Or you can pretend you're part of "The Tudors" with the Henry VIII ensemble at showtime.seenon.com. Just think how you'll look in the period shirt ($54), brass chain of office ($85), green doublet with gold brocade ($145), brocade cape ($195), period knee britches ($48), suede boots ($239.99), ceremonial sword ($260) and jousting helmet ($344.99). And, if you're not a stickler for historical accuracy, you can add a "Tudors" logo custom iPod Nano ($219).
If royalty isn't your thing, you also could be mistaken for:
• an outlaw biker, sorry, "motorcycle enthusiast" with the "Sons of Anarchy" line of SAMCRO T-shirts ($24.95; foxshop.seenon.com).
• one of the guys from "Chuck" with a Buy More uniform polo shirt ($35; www.nbcuniversalstore.com).
• an employee of Scranton's finest paper company with the Dunder-Miflin warehouse work shirt ($32; www. nbcuniversalstore.com) from "The Office."
• a crime scene investigator with the "CSI" jumpsuit ($89.95; cbs.seenon.com).
• or a complete lunatic with the Dharma jumpsuit ($89.95), the Dharma motor pool jumpsuit ($89.95) or the Dharma lab coat ($64.95) from "Lost" (abctvstore.seenon.com).
If you miss seeing Lauren Conrad on "The Hills," you can pretend to be her with a 10 karat yellow gold "Lauren" necklace ($104.99; shop.mtv.com) or a two-finger "Lauren" ring like the one she wore on the show (silver, $95; 10 karat gold, $195; 14 karat yellow or white gold, $245; shop.mtv.com).
You can feel like you're in Paddy's Irish Pub with the "It's Always Sunny in Philadelphia" beer pong table ($159.99; foxshop.seenon.com). Not just any beer pong table, this one boasts that it's regulation length. Because the last thing you want is a visit from the Beer Pong Commissioner.
Or you can feel like a serial killer without all the messy cleanup with a set of coasters ($34.99; showtime.seenon.com) designed to look like the blood slides Dexter Morgan keeps from each of his victims.
And you can strand yourself in the wilderness for a week with little more than a video camera and a harmonica thanks to the "Survivorman" survival knife and digital compass weather station ($109.90; store.discovery.com), or in a haunted house with the "Ghost Hunters" starter kit ($99.75; www.nbcuniversalstore.com), featuring an EMF meter, an EVP listener, a portable motion sensor and a digital local remote thermometer.
And if you can't seem to get rid of anything to make room for all your new stuff, A&E's "Hoarders" (shop.aetv.com) offers individual episodes ($24.95) and self-help books ($14.95-$15.95). Because that's exactly what hoarders need. More stuff.
Christopher Lawrence's Life on the Couch column appears on Sundays. E-mail him at clawrence@ reviewjournal.com.